PLEASE NOTE - THE PBFA TELEPHONE NUMBER HAS NOW CHANGED TO 01763 248921OUR MARCH ONLINE BOOK FAIR IS OPEN
1000's OF BOOKS/ITEMS ON OFFER TO SUIT EVERYONE
CLICK
HERE
TO FIND OUT MORE...
The Star in the West A Critical Essay Upon the Works of Aleister Crowley (Signed to the author's mother)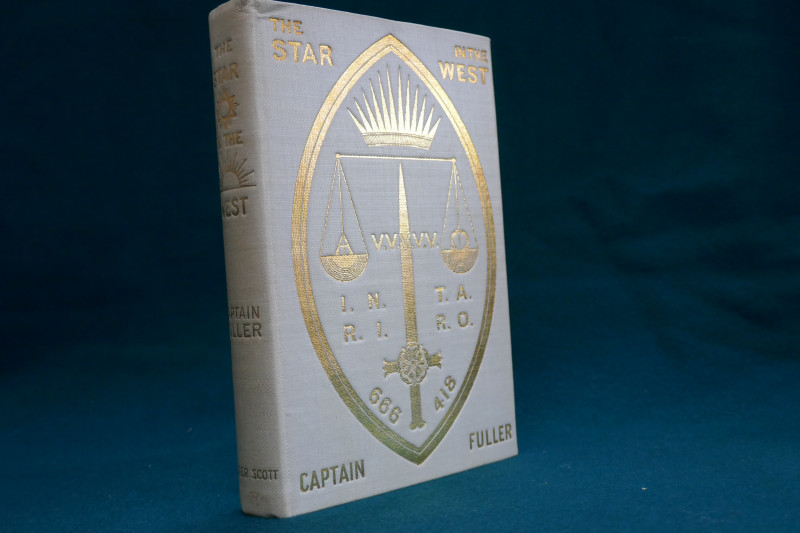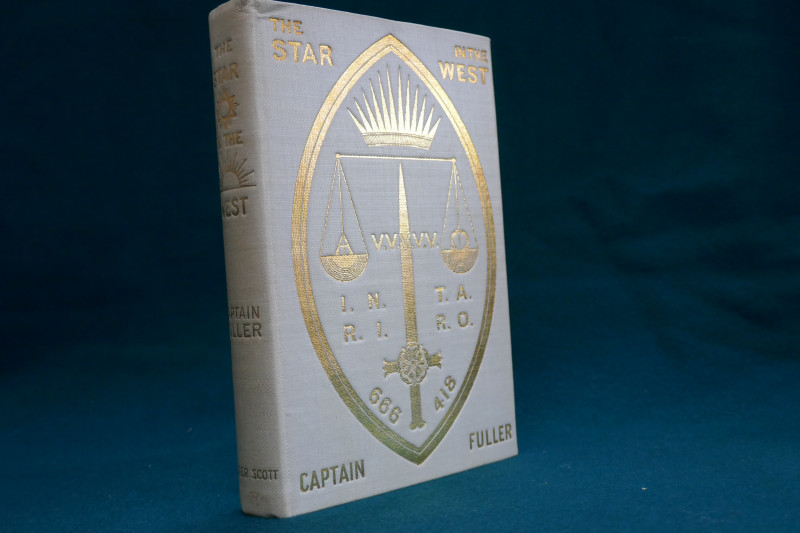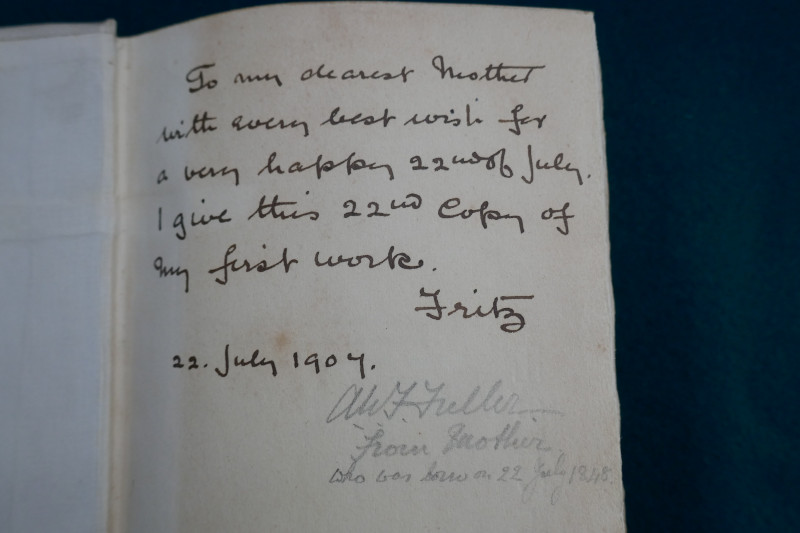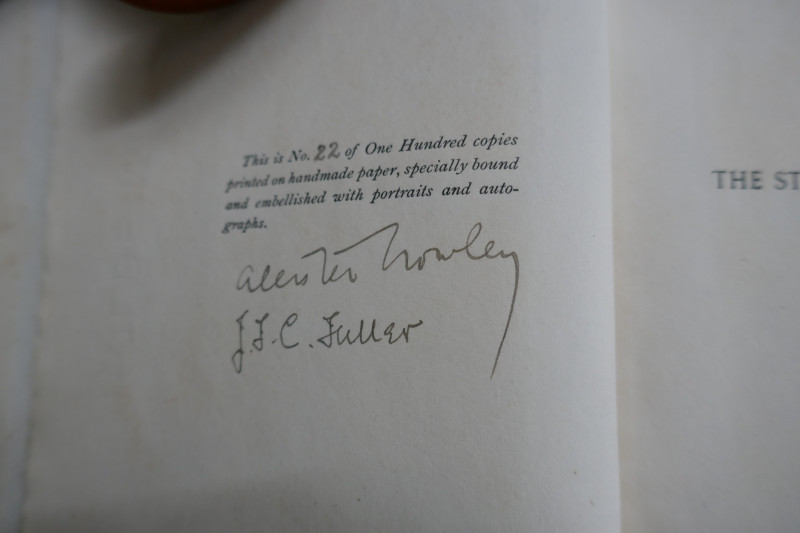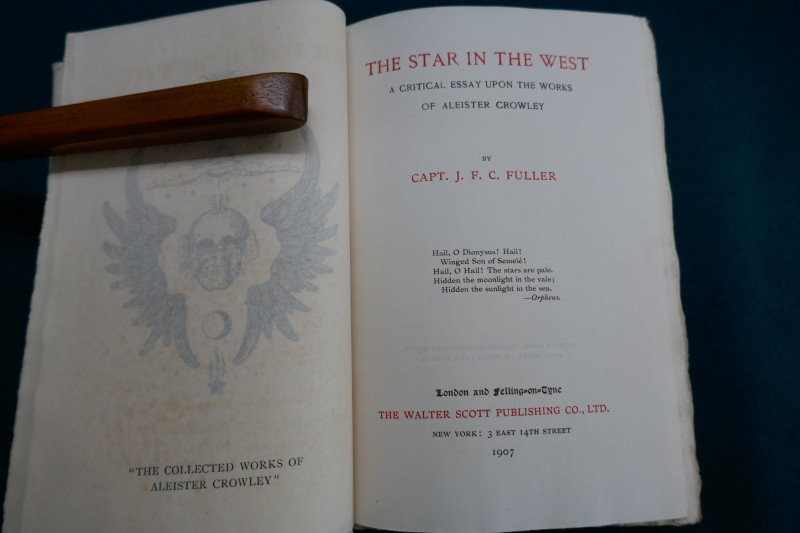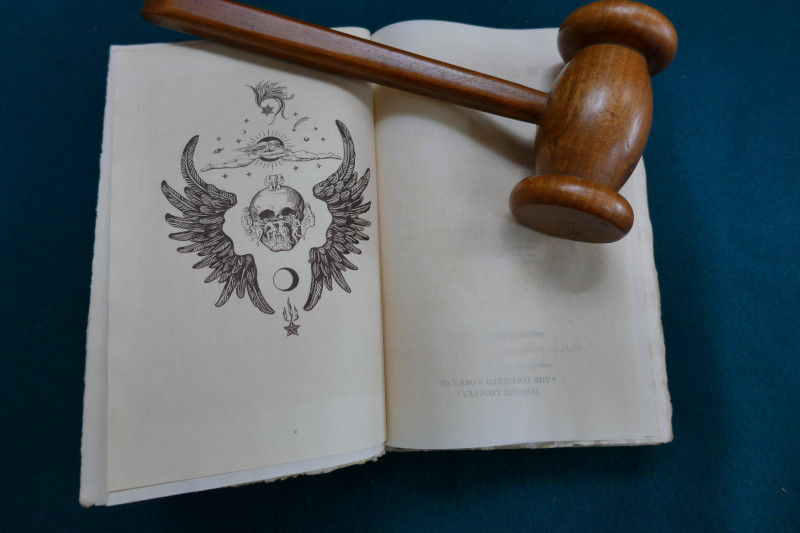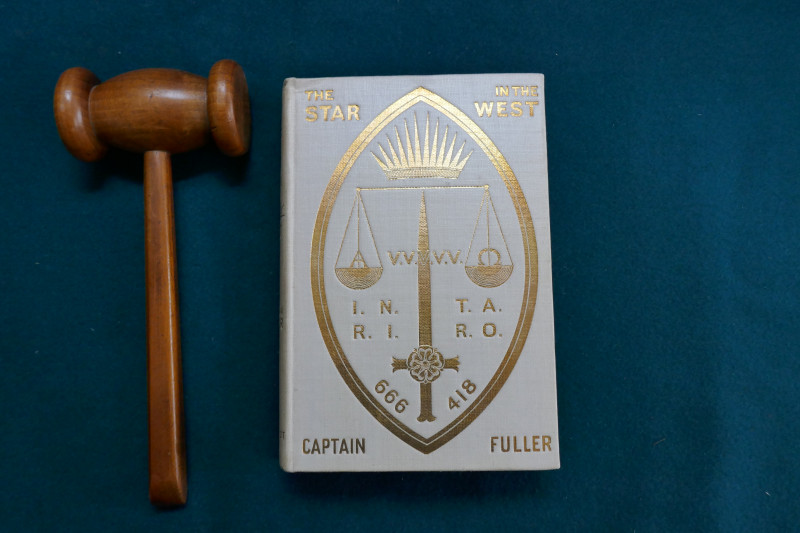 Book Description
A truly remarkable copy of the first impression, limited numbered edition which is signed to the Limited page by both the author and Aleister Crowley. This being No. 22 of "One Hundred copies printed on handmade paper, specially bound and embellished with portraits and autographs." The front fly leaf is inscribed in the author's hand in ink pen and reads: "To my Mother with every best wish for a very happy 22nd July. I give this 22nd copy of my first work, Fritz. 22 July 1907." (Fritz being JFC Fuller nickname, presumably up until closer to WWI. "Boney" Fuller came later.) In light pencil underneath this inscription are the notes of AWF Fuller, JFC's brother, which reads: "AWF Fuller from Mother, who was born on 22 July 1848" The condition of the book is, very nearly, as new having evidently been stored away for much of its life. The light covered cloth boards are remarkably well preserved, as is the gilt detailing and title lettering. There is just a hint of tanning to the spine and a small dink at the very head of the spine, but you really do have to look hard for any slight flaws. Internally the pages are lovely and clean albeit a little toned to the heavier stock end papers. The fore edge and bottom page block edges are untrimmed, as called for, and the top edge in gilt. Fuller went on to be famous as a military leader and writer in the science of war. He championed mechanised warfare, when many in the British army doubted it. He is included in Mark Urban's book, "Generals Ten British Commanders Who Shaped the World" Some accolade indeed. It is this first work though which is most prized by collectors.
Dealer Notes
Exclusive offer for online fairs: Free secure courier or Hand delivered within UK mainland
Author
Capt. J.F.C. Fuller
Publisher
The Walter Scott Publishing Co. Ltd.