Our History
The idea of bookseller Gerry Mosdell was to take books out to the people with "Book Fairs". The first event was held in the Hotel Eden in Kensington in 1972.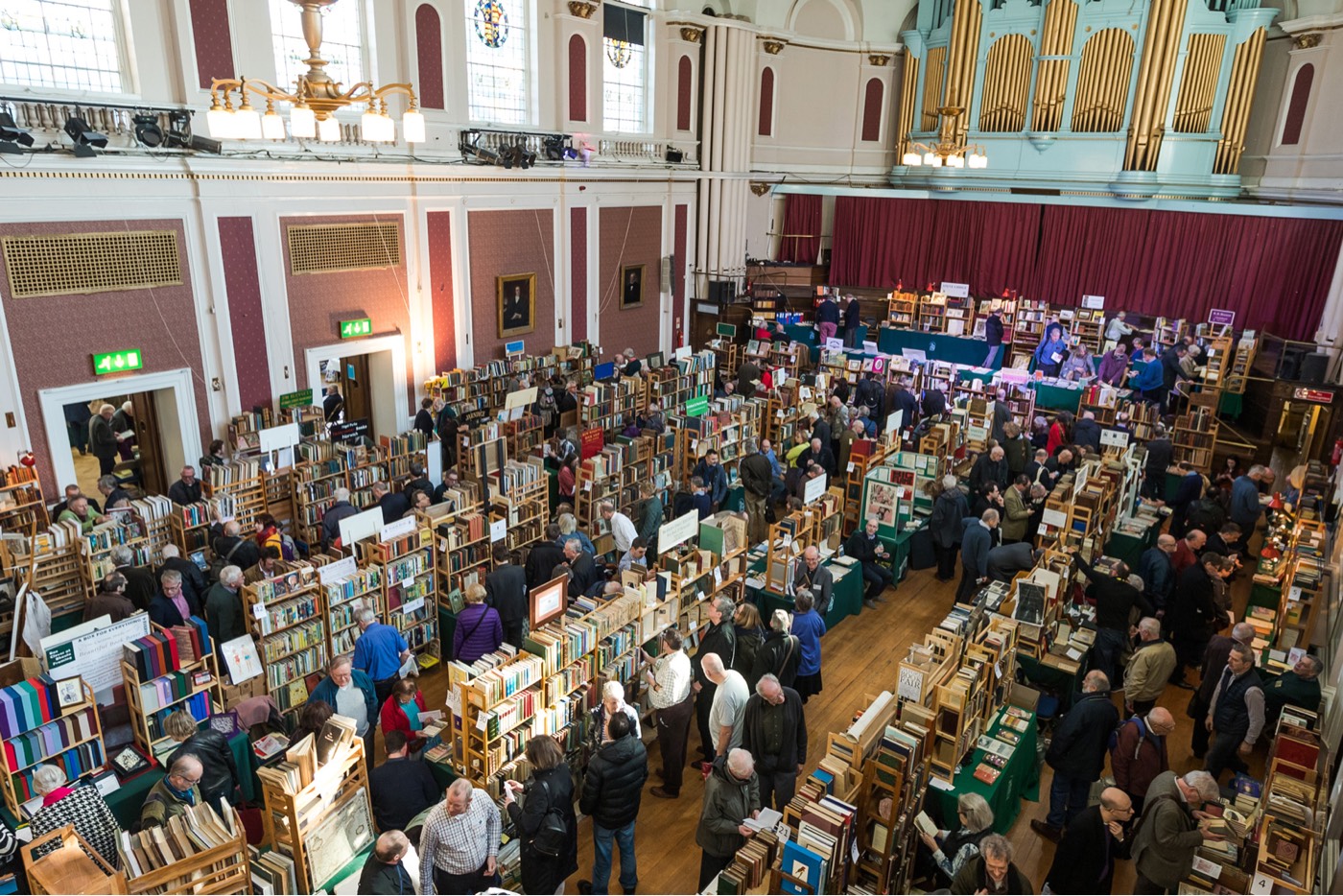 "Taking the books to the people"
The Fairs expanded rapidly and after the first York Book Fair in October 1974 the Provincial Booksellers' Fairs Association or PBFA was founded.

Our fairs now cover the length and breadth of the country. Our members display a wide variety of books both second-hand and antiquarian and often with prints, maps and ephemera. Our Code of Practice ensures all items are correctly described and fairly priced.

We are a 'Not for Profit' association and our fairs are run by volunteers and supported by staff at our Royston offices.

The PBFA has also supported a number of awards and exhibitions. Those include the Appeal to save the Opie Collection of Children's Literature for the Bodleian Library.

The Association continues to show resilience and initiative in challenging times. Our new website, using the latest technology, helps us to keep in touch with a modern world.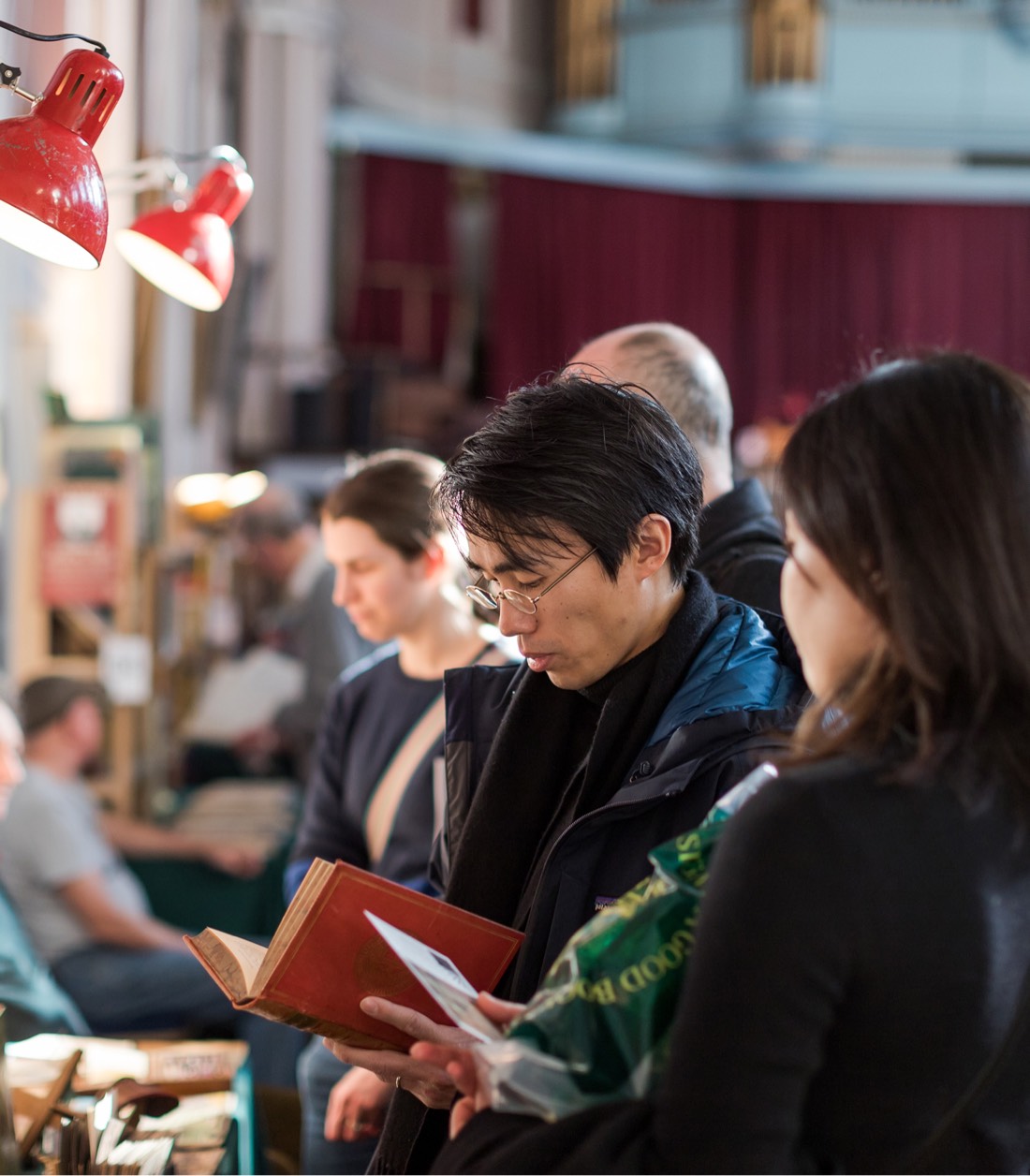 Joining the PBFA
Membership for Booksellers
If you are a seller of antiquarian and/or secondhand books, you may wish to think about joining the PBFA. You may be a full time or part time bookseller, with a minimum, verifiable trading history of at least two years. These two years should have given you:

Knowledge of the terminology used in the trade, the necessary skills for identifying the condition of books that you buy or sell, a commitment to high professional standards, and a thorough understanding of the ethics and etiquette of the trade.

You will be asked to provide the names of a proposer and seconder who are current members of the PBFA and who have been full members for at least four years. This is normal procedure for most professional organisations.
Affiliated Membership
Affiliated Membership is open to bookbinders, conservators, fine press publishers, packaging suppliers and others who supply the book trade. The annual subscription is 50% of that paid by our members who are booksellers. Those applying for Affiliated Membership should go through the usual joining procedure, with a Proposer and Seconder. Affiliated Members may book spaces at fairs and those bookings will be processed as soon as the main booking process is completed. Affiliated Members will be included in any Directories and represented on the Association's website. (Note: Membership does not in any way guarantee space at any of the Association's fairs). Affiliated Members shall not be entitled to voting rights at meetings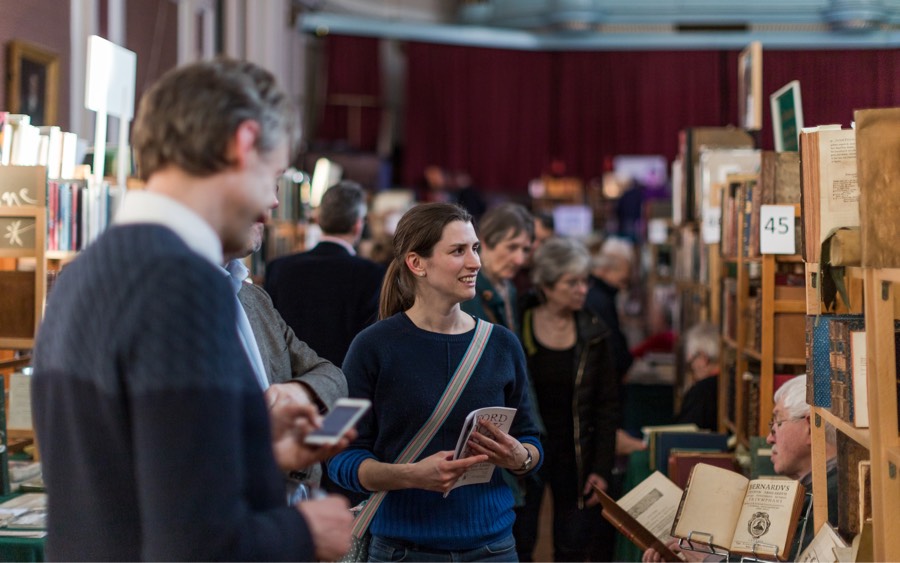 Benefits of joining the PBFA
Membership of the PBFA is open to anyone who has been trading in antiquarian and second-hand books for a minimum of two years subject to certain criteria. They must be proposed and seconded by established members of the Association. We are pleased to announce that Membership is now also open to Fine Press Publishers, Bookbinders and others who supply goods or services to the book trade.
Benefit 1
Listing on our website and fair catalogues.
Benefit 2
Members are able to add "PBFA" after their trading name.
Benefit 3
Can exhibit at any of our fairs held by the PBFA throughout a calendar year. Up to 60 a year.
Benefit 4
You can showcase an unlimited amount of your best books on the PBFA website.
Benefit 5
Parcelforce contracts for UK, European and Worldwide services.
Benefit 6
Take advantage of our bespoke booksellers' insurance for stock and third party cover.
Benefit 7
Join our Credit Union, a financial co-operative society owned and controlled by its members and run for their benefit only.

Membership is on the basis of a 'common bond' - for us, The Credit Union is open to members in the UK, and their families.

The object is to provide inexpensive, quick and easy loans with a minimum of fuss.
Benefit 8
The PBFA also has its own Registered Charity 297371. The Richard Condon Memorial Fund (established in 1977) is administered by three Trustees and aims to assist any member, or their dependent, suffering hardship as a result of serious illness or accident.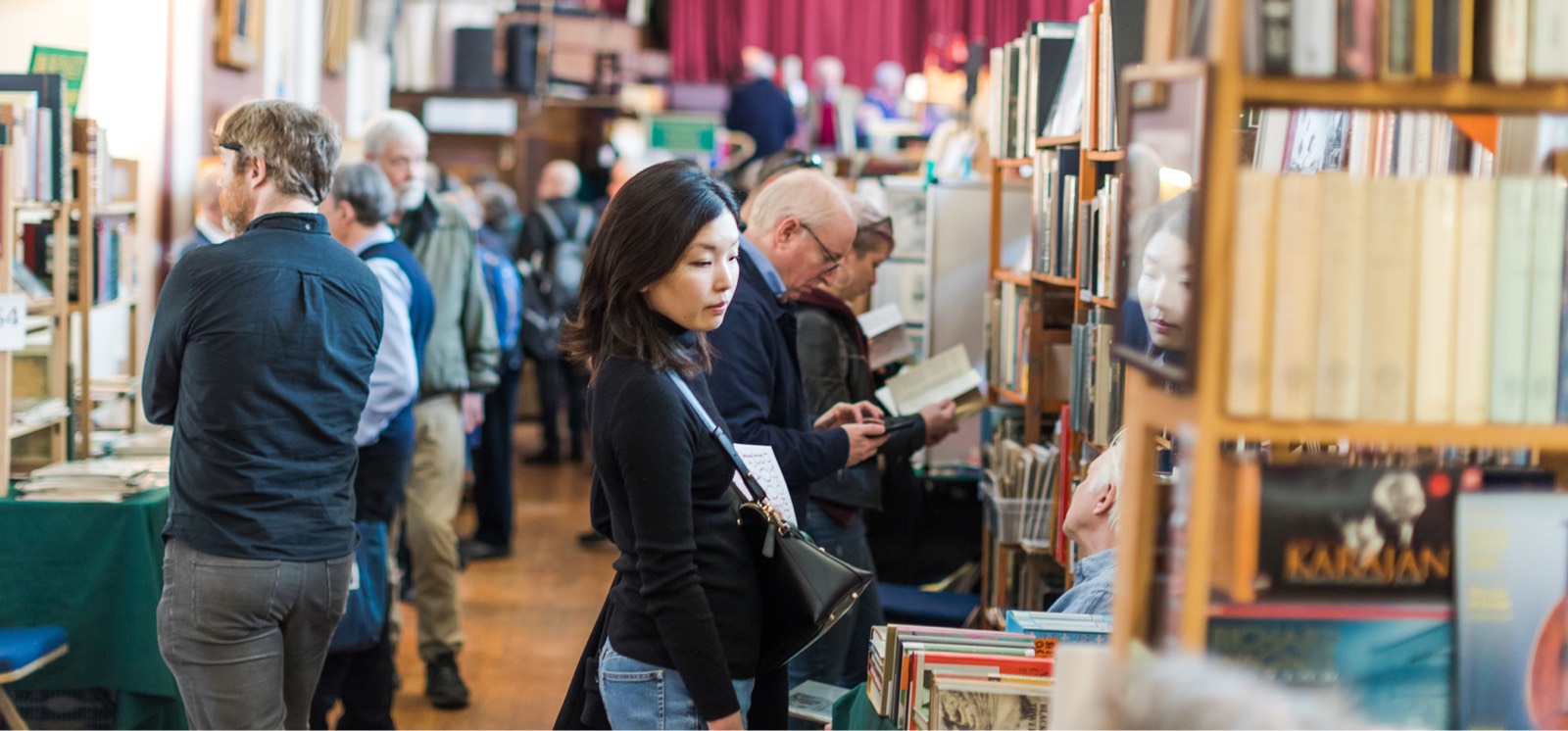 How to apply
If you have been trading for two years and can provide the names of two existing Full Members of the PBFA who know you, have traded with you for at least two years, and are willing to propose and second your application, then email
Jill Shipley
or call 01763 248921 and she will send you an application form and information pack.
Applying for membership does not guarantee acceptance.
Affiliated Annual Membership
Code of Practice
The PBFA code applies to all members in whatever form they are trading; to ensure that all transactions are conducted to high professional standards. Whilst not attempting to dictate to members how they conduct their business, all members, whether exhibiting at the Association's fairs or not, are expected to trade in an honourable and generally accepted manner. Malpractice is encompassed in the agreement, signed by all members on acceptance into the Association, that they will not "bring the trade or the Association into disrepute".

Bookselling is largely a matter of trust - trust that the books are complete and in good condition and trust that the transaction will be promptly completed. Trust facilitates our business. To this end therefore we ask that members observe the following:-

COLLATION
Members should ensure that all their books are complete and if not that any fault is clearly stated in the book in question, and in any other related written or verbal description thereof.

PAYMENT
Payment for books should be prompt. The tradition among booksellers has always been to pay by return of post, or at point of sale. A good tradition and one that PBFA members are encouraged to adopt. Prompt payment promotes good relations.

DESCRIPTION
In catalogues, websites, quotations and offers for sale always describe books accurately and arrange the description in clear blocks e.g. Author, Title, Date, Contents, Binding, Condition - this is a commonly used sequence.

The terms Mint, Fine, VG, Good, Reading Copy, and Poor should be used. The only one of these whose definition is unarguable is Mint - without blemish as published. From there downwards the grades are increasingly subjective but a book which has corners bumped, inner hinge cracked and text annotated can never be, for example, VG. even "for its age".

The more expensive the book the more important it is to check it with an authoritative bibliography. Such references should be available with the book.

MISTAKES
Mistakes do happen and should a book be found by the purchaser to be defective or not as described, and the faults are drawn to the seller's attention within a reasonable time, then the seller should, if asked so to do, take back the book and refund the purchase price at no additional cost to the purchaser. It is courteous to contact the seller immediately with the information that the book is being returned and for what reason.