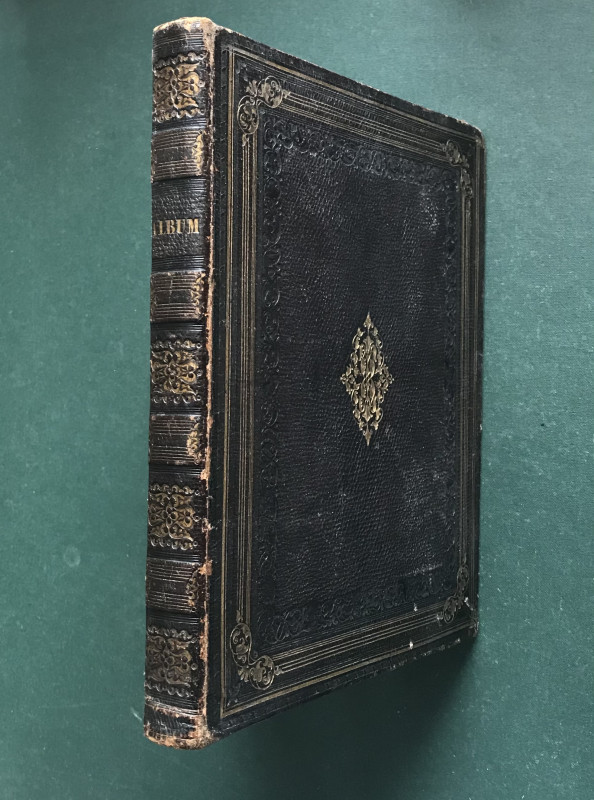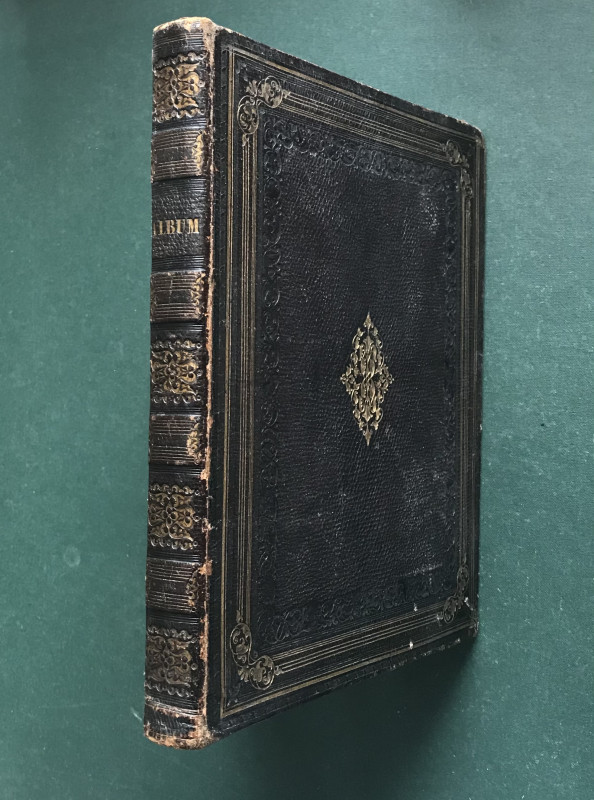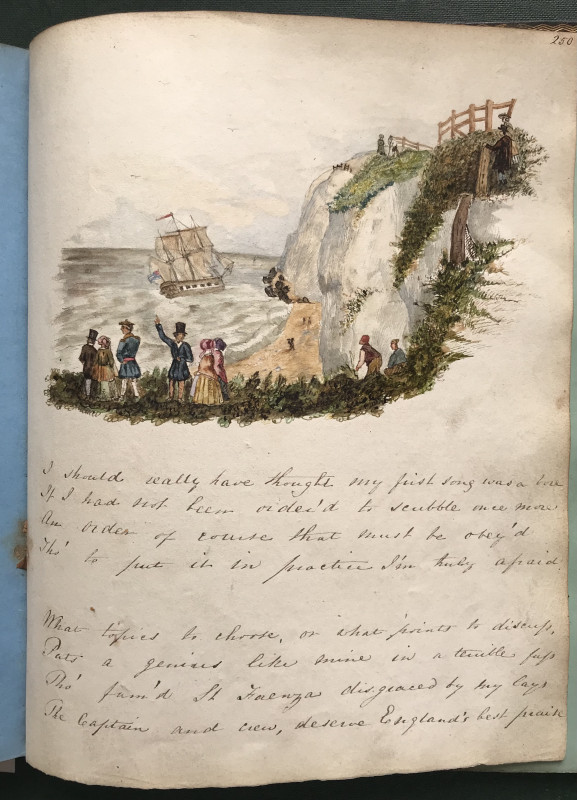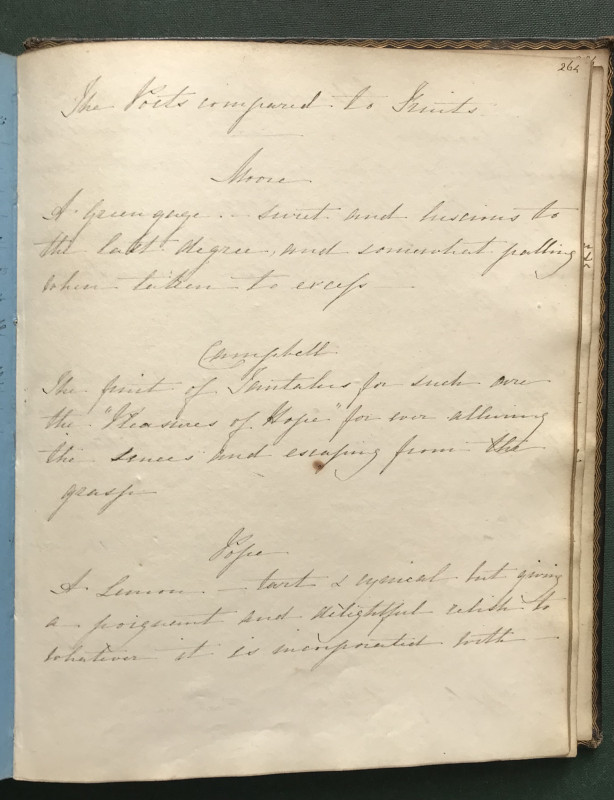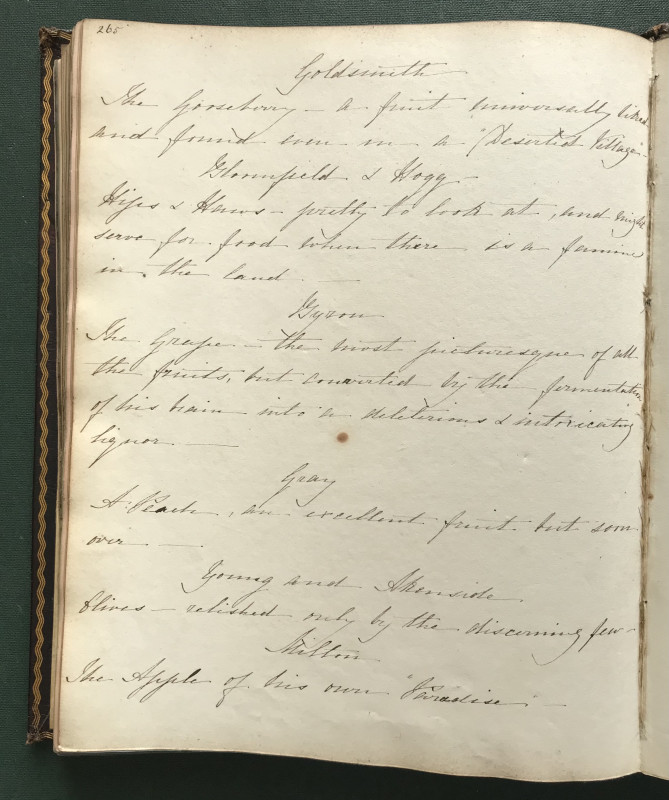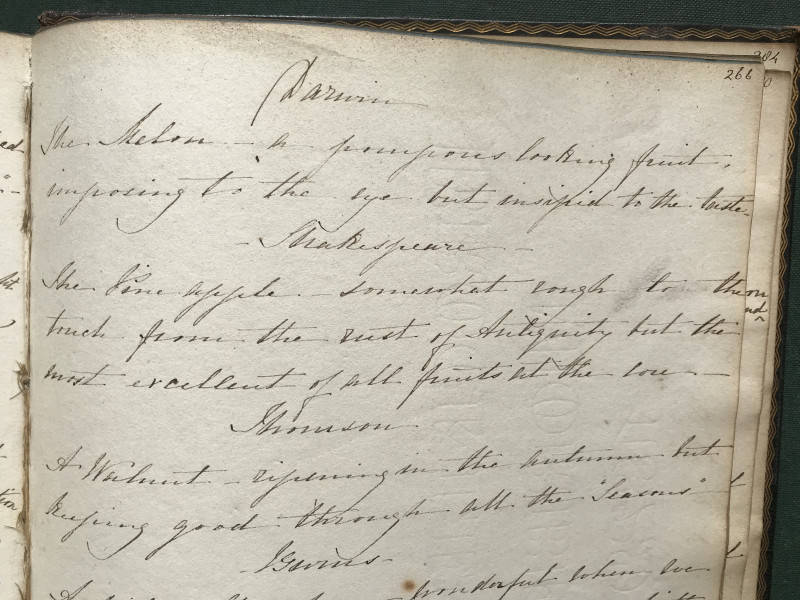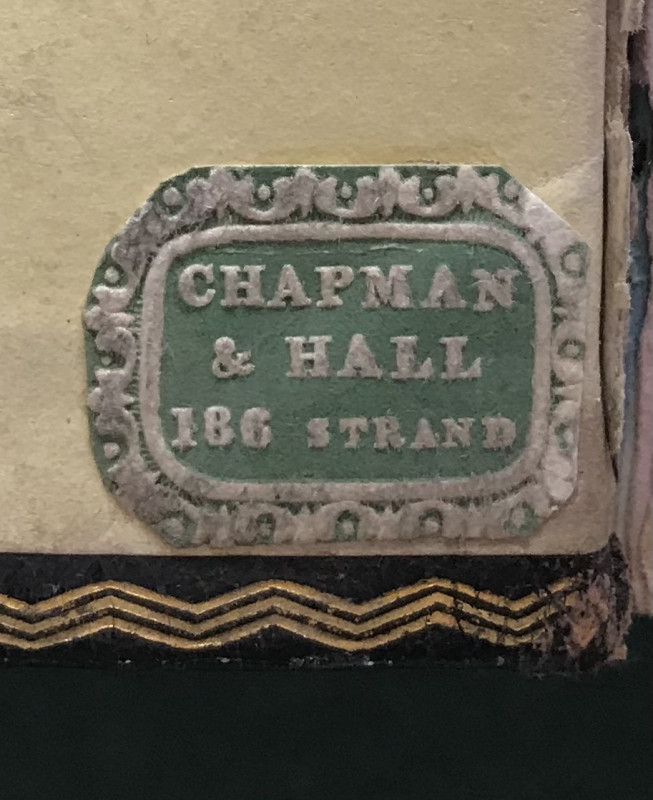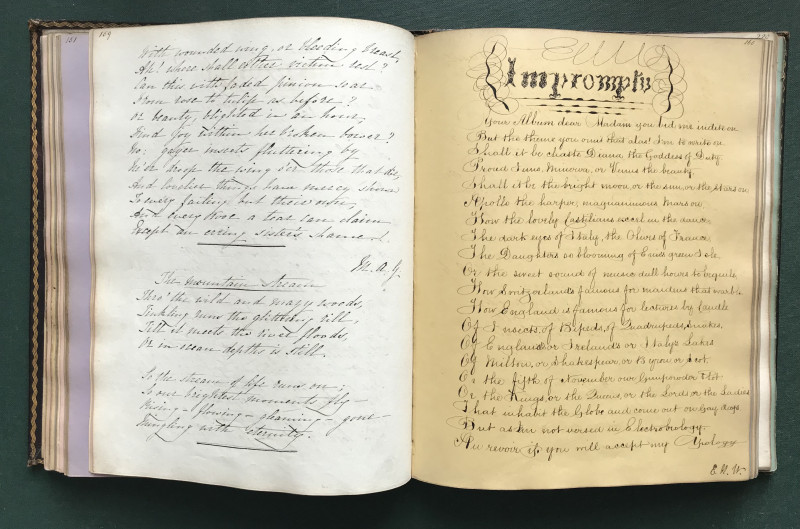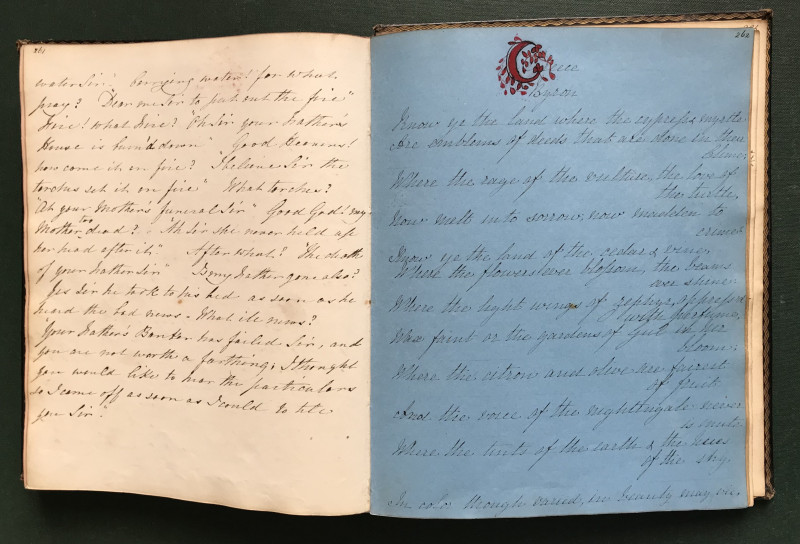 Book Description
Album of verse in various hands, poems original and copied. Belonging to the Wood Family, Preston, Lancashire (see page 236) c. 1829-65. (Watermark 1829) Small 4to, 24 x 19.5cm. 282 numbered pages, first 30 pages missing, starts page 31. Bound in original black Morocco gilt, all edges gilt, binding with edge wear, front hinge cracked. Nice 'Chapman & Hall, 186 Strand' ticket on front endpaper. Contains a lovely detailed watercolour of a ship in distress and cliff scene, with many people showing the fashions of the time.
Dealer Notes
Interestingly, at the end are some amusing prose epigrams of
'The Poets Compared To Fruits'
Pope - A Lemon, tart and cynical.
Byron - The Grape, the most picturesque of all the fruits, but converted by the fermentation of his brain into a delicious and intoxicating liquor.
Milton - The Apple - of his own 'Paradise'.
Darwin - The Melon, A pompous looking fruit, imposing to the eye, but insipid to the taste.
Burns - A Wild Strawberry, wonderful when we consider what barren soil gave birth to it.
Spencer - A Nut, an excellent crunch when one has cracked the shell of the allegory.
Shakespeare - The Pineapple, somewhat rough to the touch from the rust of antiquity, but the most excellent of all fruits at the core.
& others...
Unusual.
Author
Wood Family: Preston, Lancashire