The next book fair will be STAMFORD (for details
click here
) on SAT 27th MAY.
(Please note: LINCOLN FAIR - 4th June - CANCELLED)
CLICK
HERE
TO SEE DETAILS OF ALL OUR FAIRS. THE MAY ONLINE BOOK FAIR OPENS MON 29th MAY at 12 NOON. CLICK
HERE
TO FIND OUT MORE.
NAVAL JOURNAL OF EGERTON S. COOPER *H.M.S. RENOWN* FOR H.R.H. PRINCE OF WALES TOUR TO INDIA AND THE FAR EAST 25/10/1921 TO 26/6/1922.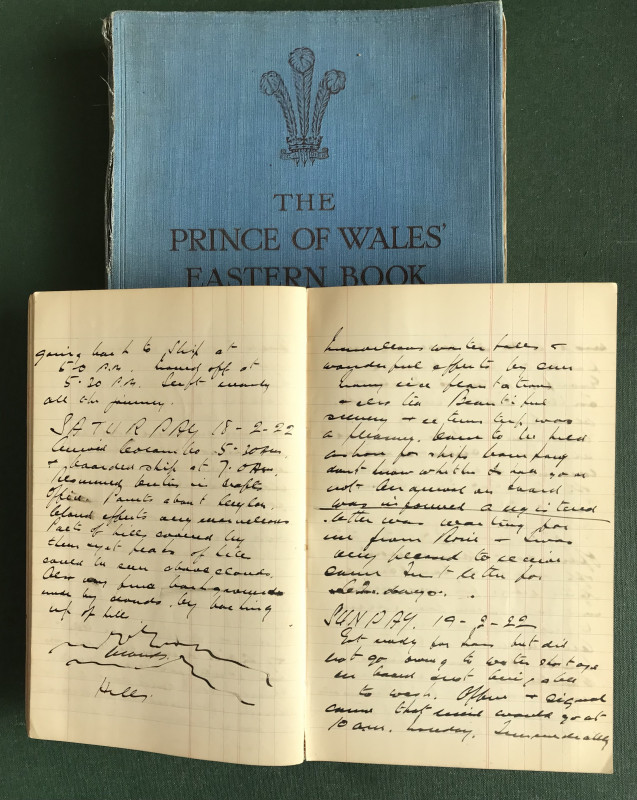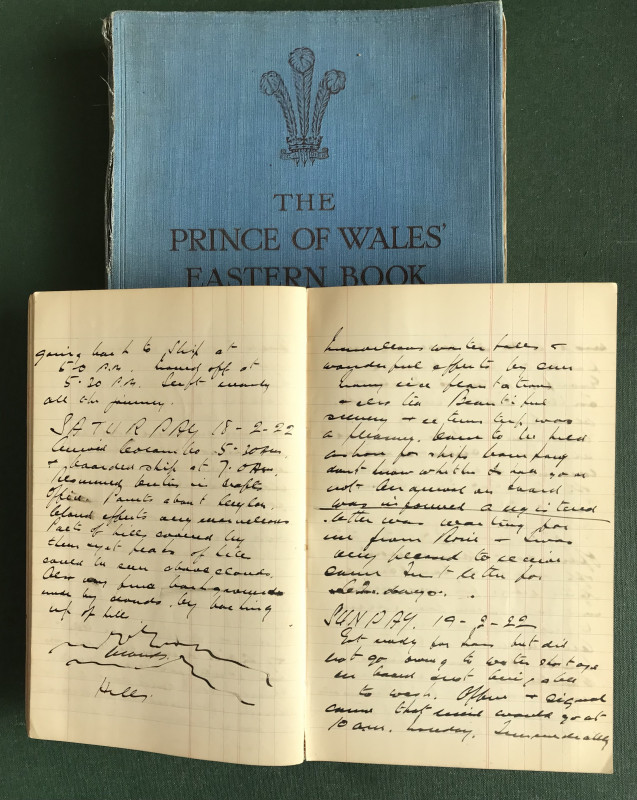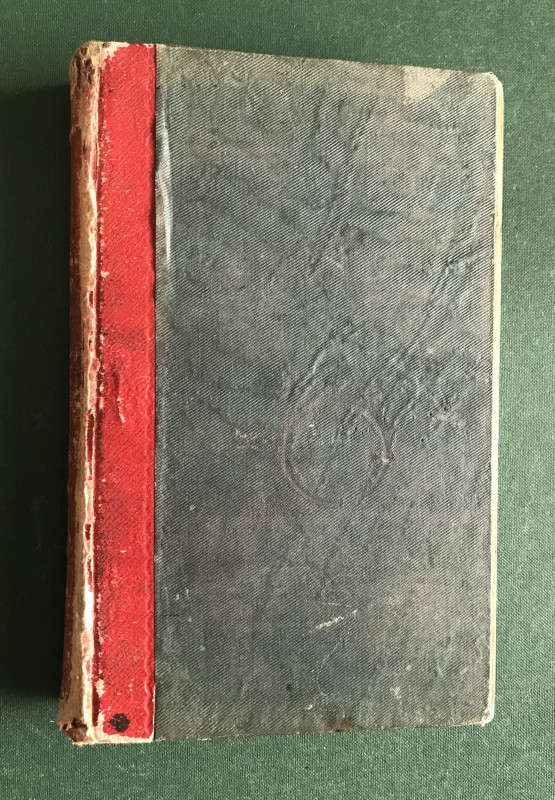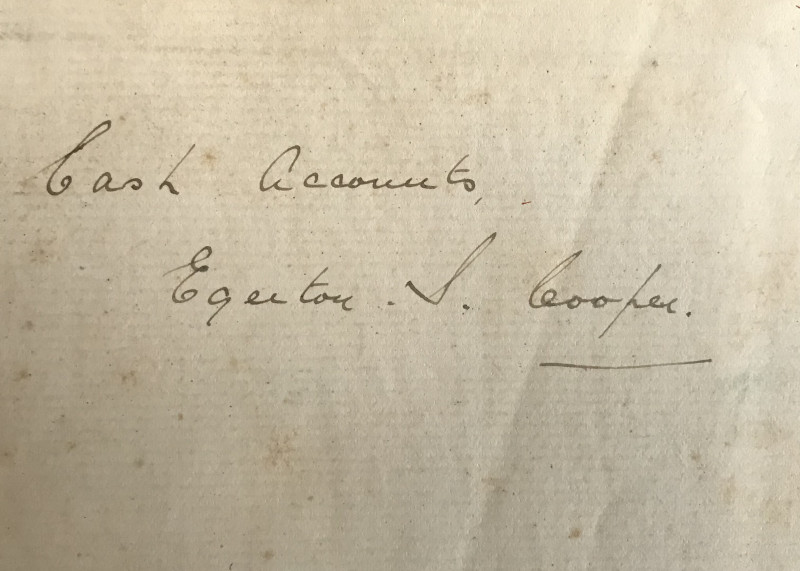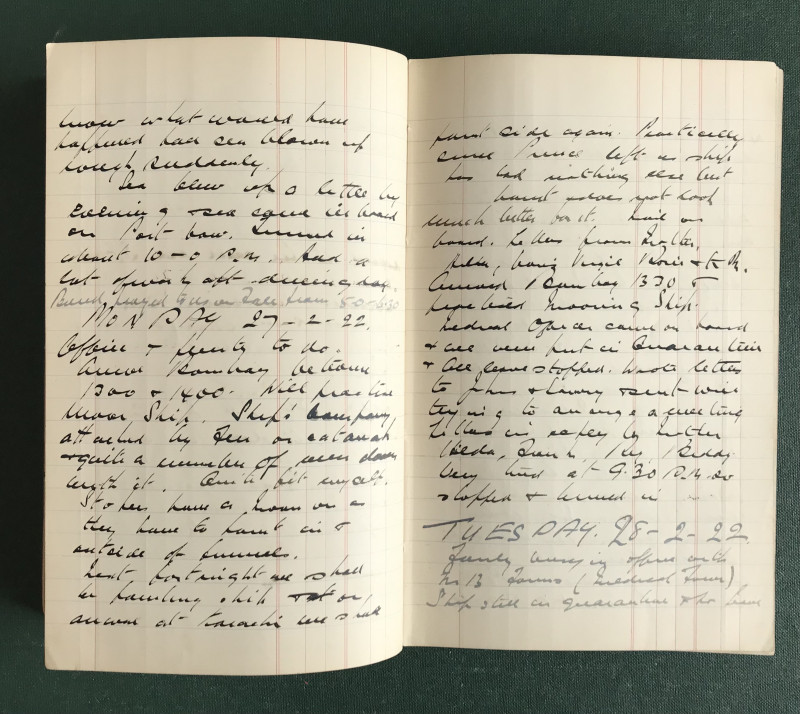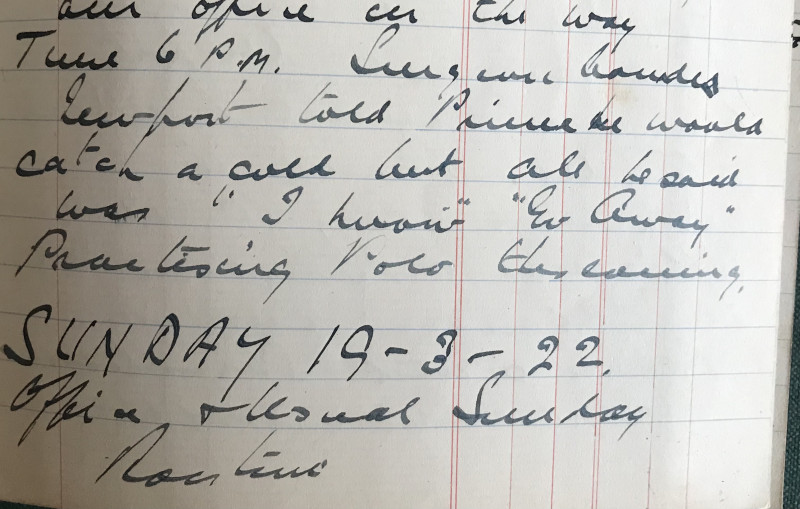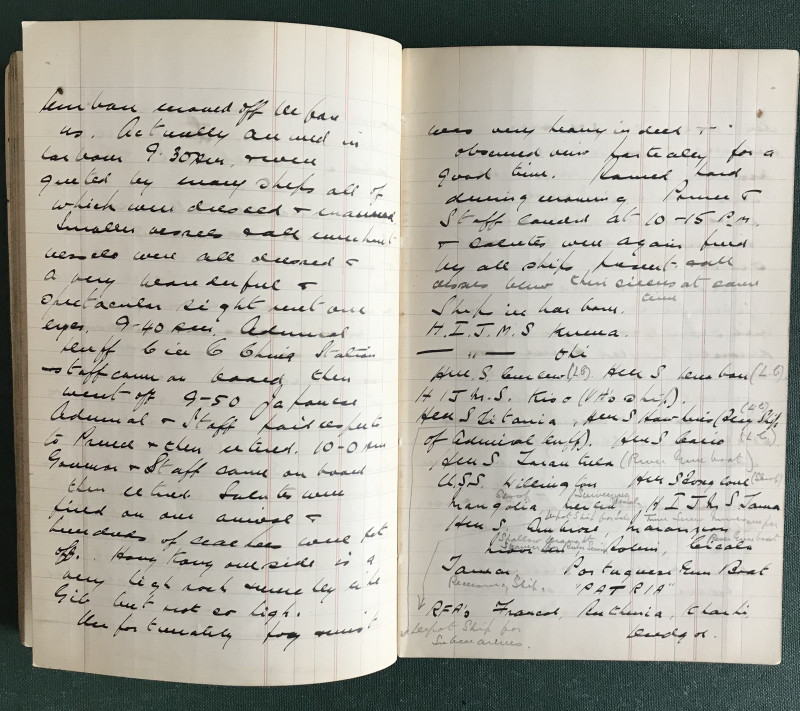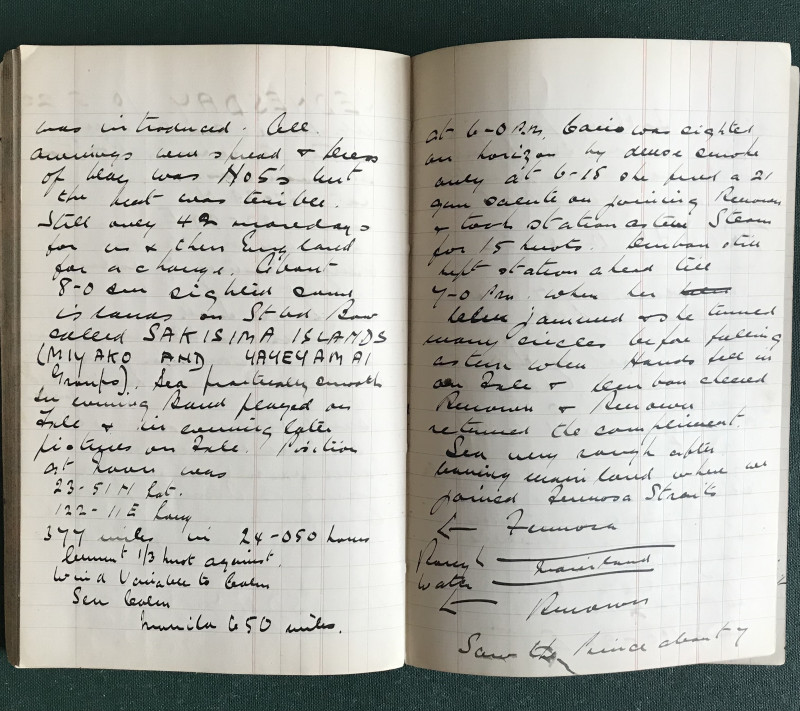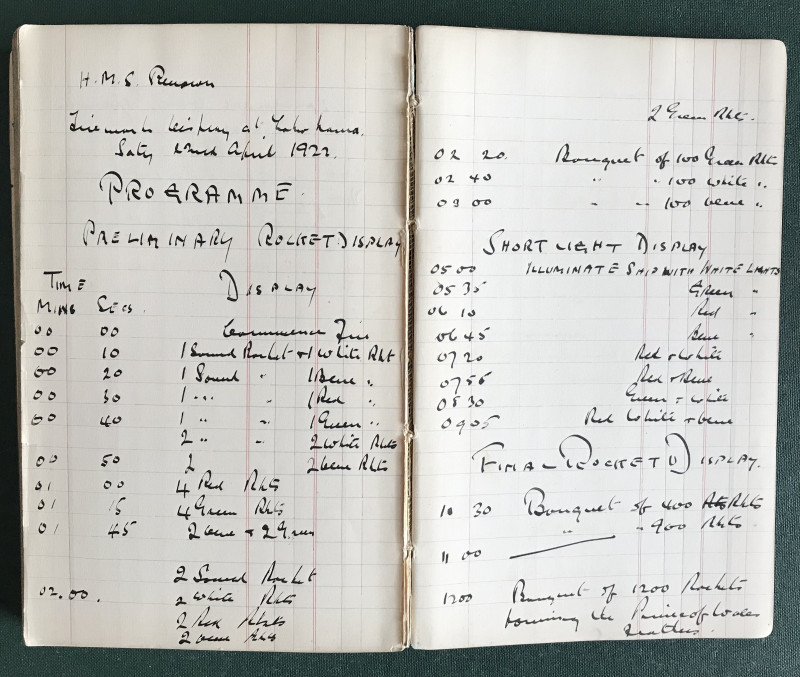 Book Description
8vo, Bound in original worn cloth, All edges marbled. 'R. Bridge & Co, Chancery Lane' Booksellers ticket to front paste down. Egerton S. Cooper signature to ffep. Over 250 Full Handwritten Pages. A very interesting account of the journey 25/10/1921 to 26/6/1922. The Book "The Prince Of Wales Eastern Book" covers the whole tour, and is included with the manuscript. There was an impressive reception for The Prince and his brother (Duke of York, later King George VI) The Prince spoke to him personally. Escorted by H.M.S. Calypso, which went to assist a distress signal, that turned out to be a shooting star! Gibraltar, Malta, Port Said, Suez, Aden. Arrived Bombay Nov 17th 1921. The Prince went ashore and received a magnificent reception. Passed through the Gates at Bombay, the town was decorated with flags and bunting, the main route had standards in the middle and on both sides of the road. 'I do not like Bombay at all. There was a certain section of people against The Prince and this caused trouble. 15 rioters were killed, the military called out and fired on them. Bombay is such a rotten place, it is not worth visiting' Went to a cricket match at The Bombay Oval and saw Rhodes 140 not out, for The Presidency. 17/3/22 Karachi - Surgeon told Prince he would catch a cold, but all he said was "I Know, Go Away" 21/3/22 Ceylon - Prince went to Kandy, Elephants paraded for H.R.H.'s benefit. April 1922 Yokohama - Firework Rocket Display - M/S programme at end of diary (see photo). Very Interesting Sailors Journal, worthy of further research.
Dealer Notes
Egerton S. Cooper, a Sailor from Yorkshire, was 24 years old when he joined H.M.S. Renown.
Author
Cooper, Egerton S.
Pages
Over 250 Handwritten Pages