The next book fair will be EDINBURGH PREMIER (with ABA) on Fri 24th & Sat 25th March (
click here
for details).
CLICK
HERE
TO SEE DETAILS OF ALL OUR FAIRS. THE FEBRUARY ONLINE BOOK FAIR IS NOW OPEN. CLICK
HERE
TO FIND OUT MORE.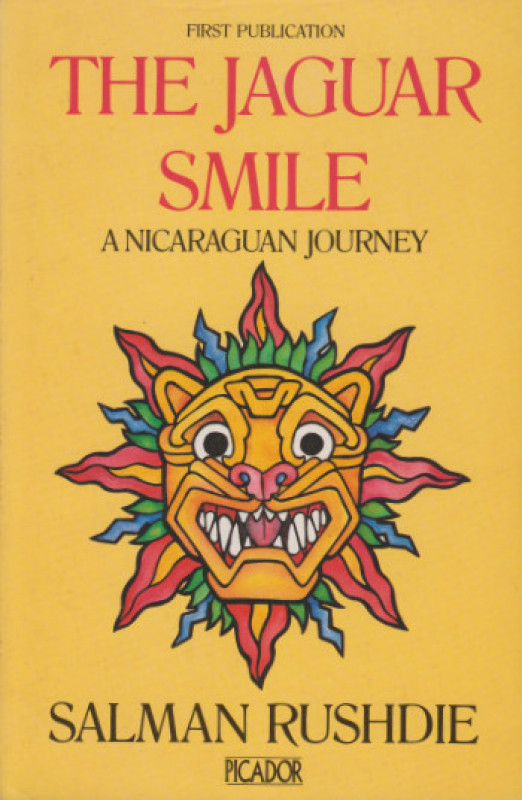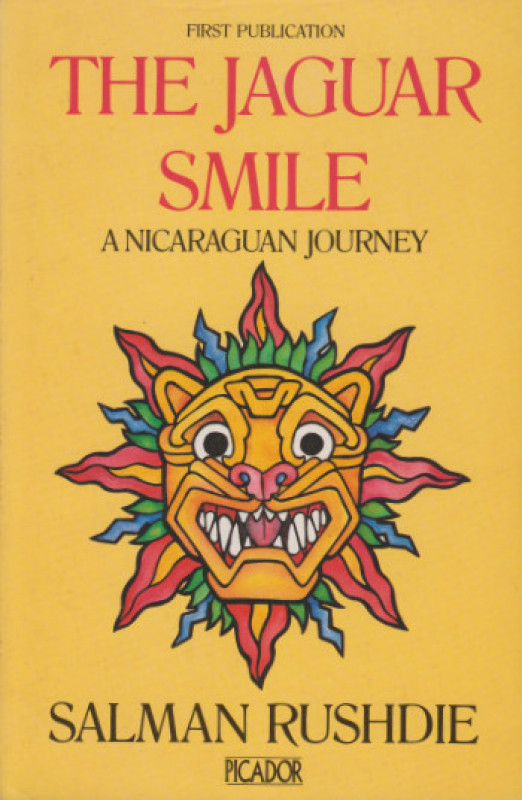 Book Description
'A MASTERPIECE OF SYMPATHETIC YET CRITICAL REPORTING' – THE FIRST EDITION OF RUSHDIE'S FIRST WORK OF NON-FICTION

Octavo (196 x 128mm), pp. 171, [1 (blank)], [4 (advertisements)]. P. [111] unnumbered. 2 full-page maps in the text, decorative headpieces. (Light marginal browning, as often, due to poor paper stock.) Original printed wrappers. (Extremities very lightly rubbed and bumped, a few light marks on lower wrapper.) A very good copy.
Dealer Notes
First edition. First published in this paperback edition, six years after his breakthrough novel Midnight's Children, this is Salman Rushdie's first work of non-fiction. It was based on Rushdie's visit to Nicaragua 'as a guest of the Sandinista Association of Cultural Workers', but his fascination with the country had begun earlier, as he explains: '[w]hen the Reagan administration began its war against Nicaragua, I recognized a deeper affinity with that small country in a continent (Central America) upon which I had never set foot. […] I was myself the child of a successful revolt against a great power […]; when I finally visited Nicaragua, in July 1986, I did not go as a wholly neutral observer. I was not a blank slate. […] I did not go to Nicaragua intending to write a book, or, indeed, to write at all: but my encounter with the place affected me so deeply that in the end I had no choice' (pp. 12-13). Consequently, 'The Jaguar Smile is about power, powerlessness, beauty, blood, death. It is about the Nicaragua behind the headlines' (dustwrapper blurb).

Edward Said considered The Jaguar Smile an 'extraordinary book' and 'a masterpiece of sympathetic yet critical reporting graced with his marvellous wit, quietly assertive style, odd and yet always revealing experiences. To say of The Jaguar Smile that it is a work of art is to take full note of its literary allusions, its uncompromising sensitivity to death and destruction, its ready political eye for the funny and grotesque, and above all its understated and gripping eloquence' (quoted on the wrapper of later editions).
Author
RUSHDIE, (Ahmed) Salman
Publisher
London: Richard Clay Ltd for 'Picador original published by Pan Books in association with Jonathan Cape Ltd'