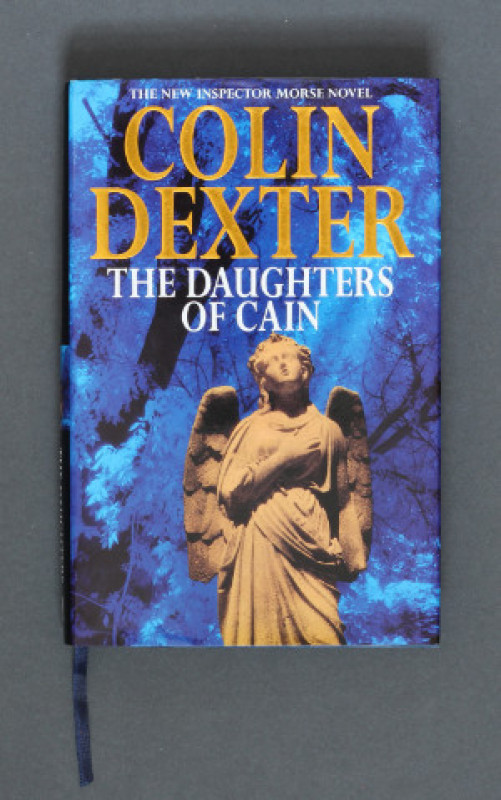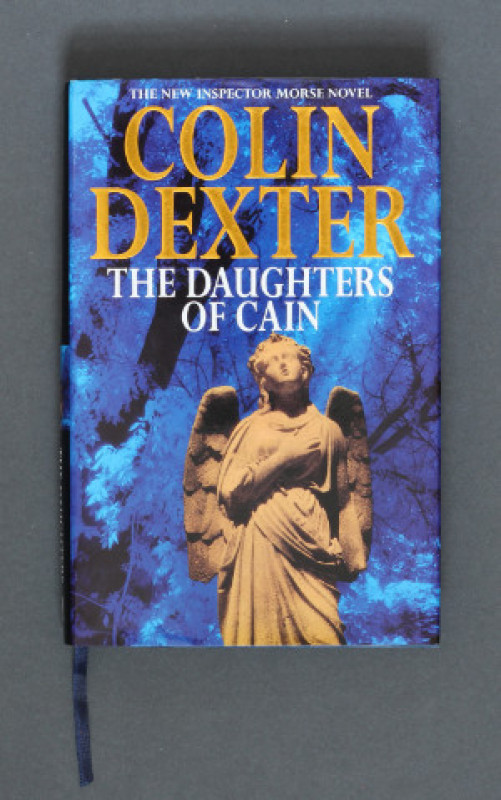 Book Description
'A FIRST-CLASS, OLD-FASHIONED MYSTERY [...] THE FINAL EXPLANATION IS BOTH ENTIRELY SATISFACTORY AND JUST'

Octavo (232 x 151mm), pp. xxii, 295, [1 (blank)], [2 (final blank l.)]. Illustrations in the text. (A few unobtrusive light marks.) Original blue boards, spine lettered in gilt, pictorial endpapers, blue fabric marker, dustwrapper, not price-clipped. (Extremities minimally rubbed, edges of dustwrapper slightly creased.) A very good copy.
Dealer Notes
First edition. 'It was Chief Superintendent Strange's opinion that too little progress had been made by the Thames Valley Police since the discovery of a corpse in a North Oxford flat. The victim had been killed by a single stab wound to the stomach. Yet the police had no weapon, no suspect, no motive. But within days of taking over the investigation Chief Inspector Morse and Detective Sergeant Lewis uncover startling new information about the life and death of Dr Felix McClure, late of Wolsey College, Oxford. [...] Then another body is discovered and suddenly Morse finds himself with rather too many suspects [...], although each, it seems, has an unimpeachable – and unbreakable – alibi ... For once, Morse can see no solution, and even finds himself thinking of retirement. Then he receives a letter – a letter containing a declaration of love' (dustwrapper blurb).

Reviewing The Daughters of Cain – which was Dexter's eleventh Inspector Morse novel – Marcel Berlins described it as 'a first-class, old-fashioned mystery, the solution of which depends on such reliable devices as the breaking of cast-iron alibis, train timetables, the nature of stab wounds and the precise movements of the main participants. The final explanation is both entirely satisfactory and just' (The Times (12 November 1994), 'Weekend', p. 17).
Author
DEXTER, Norman Colin
Publisher
London: Mackays of Chatham plc for Macmillan