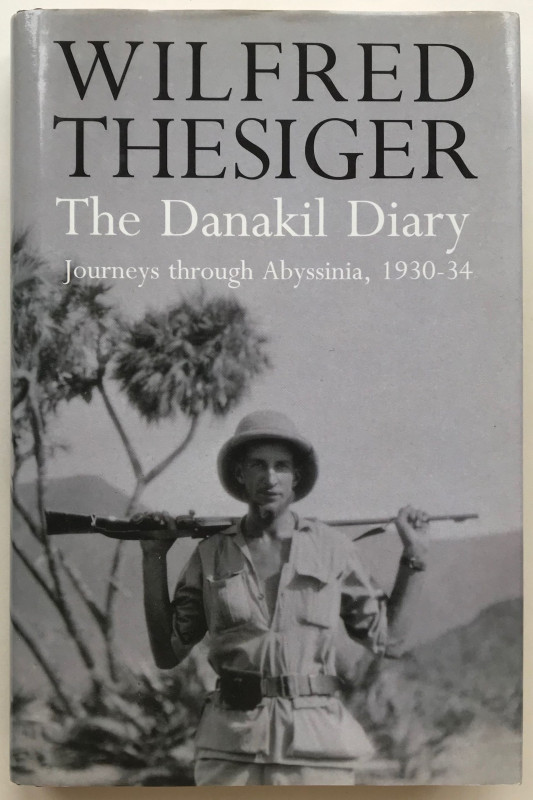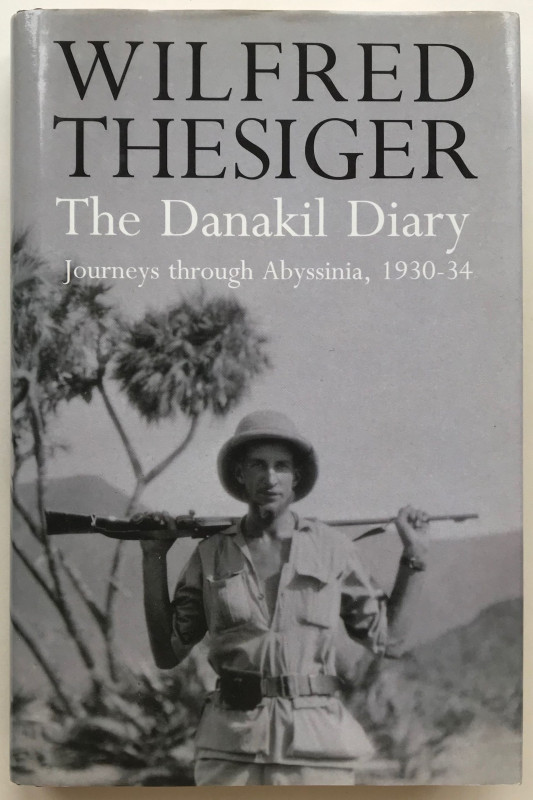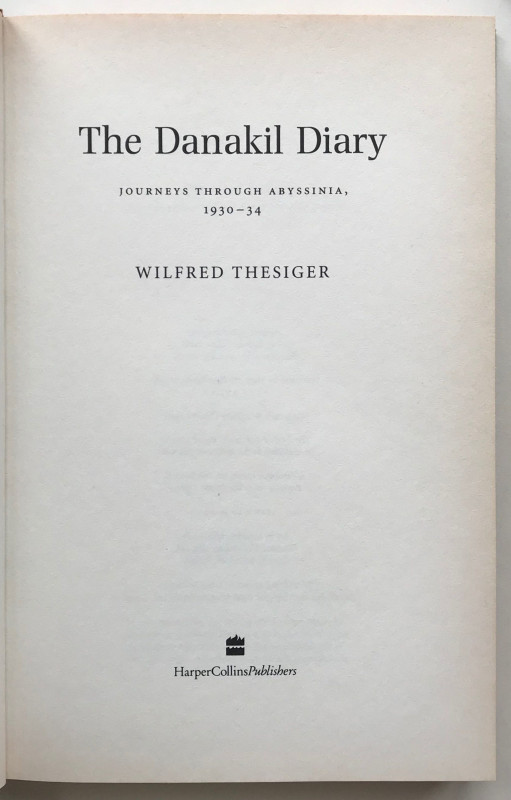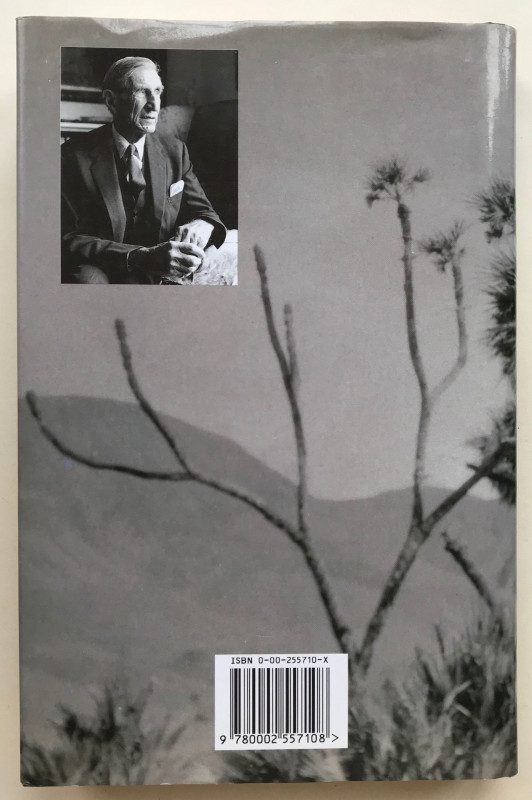 Book Description
Octavo (234 x 151mm), pp. [2 (blank l.)], [i]-xvii, [1 (blank)], [2 (fly-title, facsimile on verso)], 1-207, [1 (blank)], [2 (part-title to index, verso blank)], 209-214, [2 (blank l.)]. 2 colour-printed maps after Thesiger, 12 leaves of monochrome illustrations after photographs by Thesiger, one full-page facsimile and illustrations in the text. (Some light browning, as often, due to the paper stock, and a few light spots on fore-edges.) Original publisher's maroon boards, spine titled in gilt, dustwrapper. (Dustwrapper slightly creased at edges and price-clipped.) A very good copy.
Dealer Notes
First edition. 'In 1930 Wilfred Thesiger attended the coronation of HIM Haile Selassie in Addis Ababa [as honorary attaché to the Duke of Gloucester], at the Emperor's personal invitation [on the basis of his own and his late father's friendships with the Emperor]. Afterwards he spent a month hunting alone in the hostile Danakil desert of Abyssinia (now Ethiopia), a thrilling experience which led three years later to his successful exploration of the Awash River. Today he still regards this expedition as the most dangerous he ever undertook. Aged only 23, Thesiger became the first European to travel through the fabled Sultanate of Aussa, a forbidding land where two Italian expeditions and an Egyptian army had previously been wiped out by Danakil tribesman. Thesiger's remarkable journey solved one of Africa's last remaining geographical mysteries […] A vivid, compelling narrative, The Danakil Diary records how the young Thesiger surmounted overwhelming obstacles and survived the constant threat of death and mutilation by the Danakil, warriors whose tribal status depended on the number of men they had killed and castrated' (dustwrapper blurb).

In the course of this expedition, Thesiger collected and preserved some 872 birds from the Danakil region (including 192 species and three new subspecies), publishing his findings with M. Meynell as 'On a Collection of Birds from Danakil, Abyssinia' in The Ibis series 13, vol. V, no. 4. The photographs that illustrated the book were, as Thesiger notes in the preface, some of the first that he ever took.
Author
THESIGER, Sir Wilfred Patrick.
Publisher
London: Caledonian International Book Manufacturing Ltd for HarperCollins.