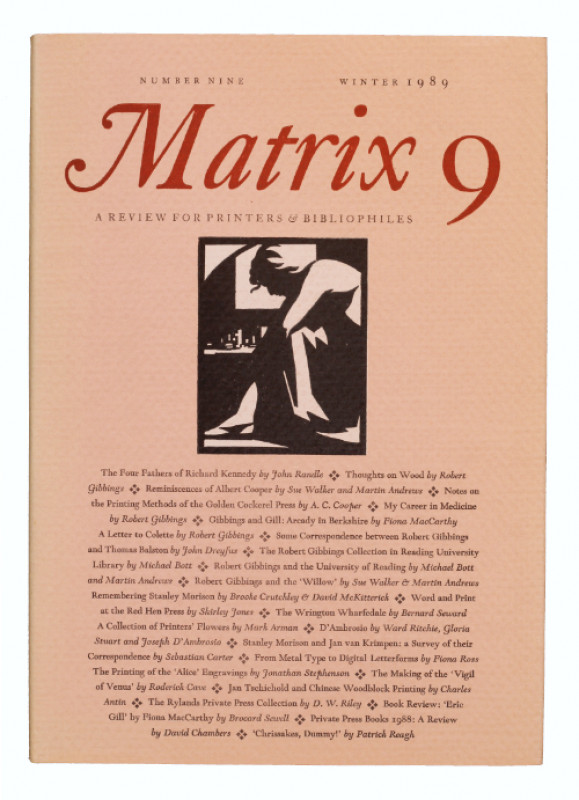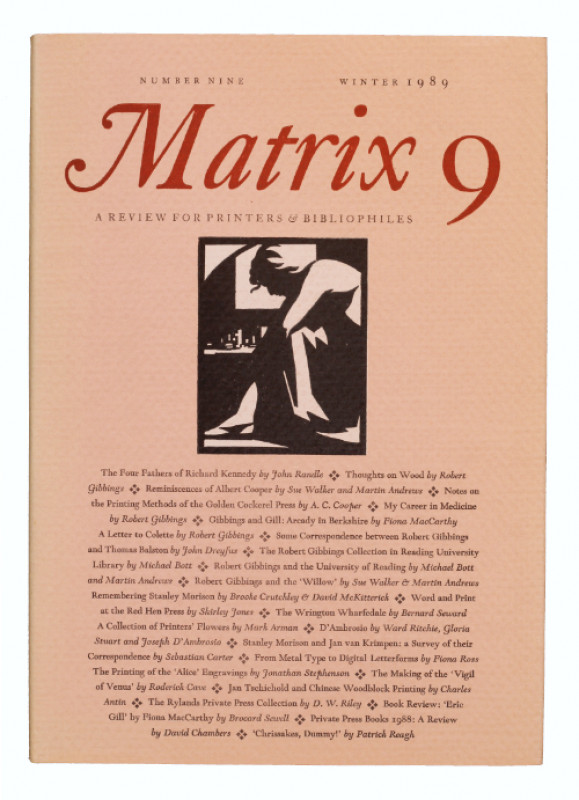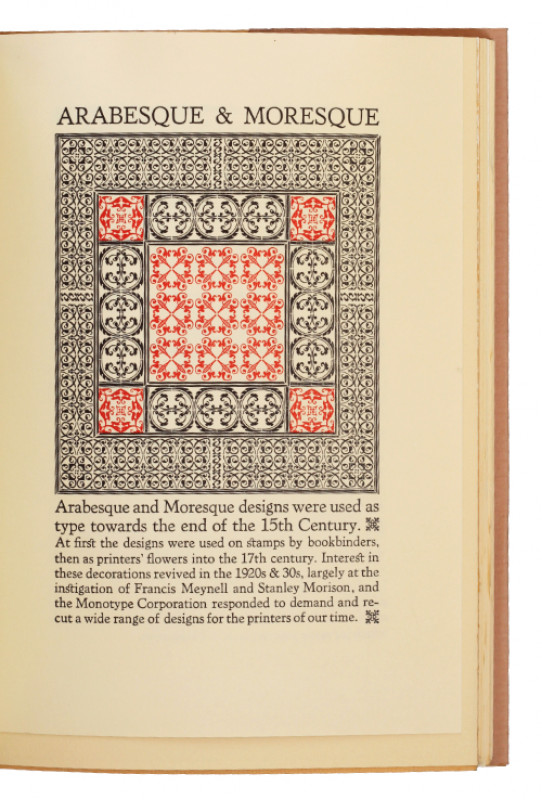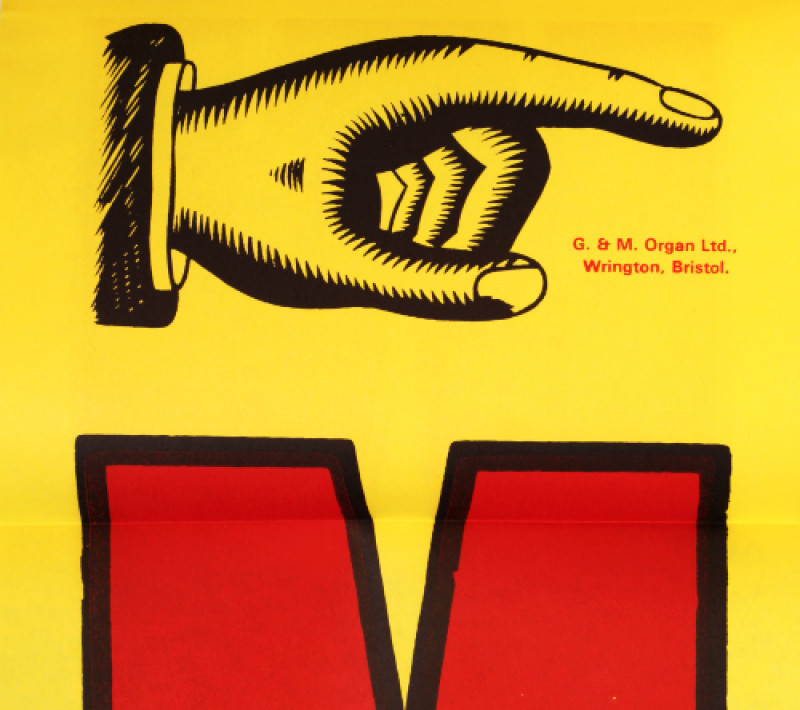 Book Description
Quarto (278 x 193mm), pp. [2 (blank l.)], [6], 200, [1], [1 (blank)], [2 (blank l.)]. Printed in 12-point Monotype Caslon on Sommerville Laid, Hahnemühle and Zerkall papers. Half-tone portrait frontispiece of Robert Gibbings, 19 half-tone and black-and-white plates printed recto-and-verso and one black-and-white plate lettered on recto only. Booklets bound in hors texte. Numerous further colour and black-and-white illustrations in various techniques in the text and tipped in, among which one large colour-printed fold-out broadsheet, one full-page and 6 smaller black-and-white photographs, one engraving after John Tenniel printed by the Rocket Press, one woodblock print from Rongbaozhai Studio, Beijing, and one limited, numbered and signed mezzotint printed by Shirley Jones. Loosely inserted letterpress-printed subscription sheet for Matrix 10. Original boards by The Fine Bindery with illustration after Gibbings on upper board, light-pink dustwrapper printed in black and maroon, upper panel with illustration after Gibbings, mid-pink endpapers, top edges cut, others trimmed. (Dustwrapper spine slightly faded, top edges very lightly spotted.) A very good copy. Provenance: David and Diana Wilson.
Dealer Notes
First edition, one of 820 copies in boards, from an edition of 925. 'Robert Gibbings was born a hundred years ago […], on 23 March 1889 in Cork. This issue of Matrix records some of his many interests and enthusiasms' (introduction). The issue includes articles on 'Gibbings and Gill: Arcady in Berkshire' (Fiona MacCarthy), 'Some Correspondence between Robert Gibbings and Thomas Balston' (John Dreyfus), 'The Robert Gibbings Collection in Reading University Library' (Michael Bott), 'Robert Gibbings and the University of Reading' (Bott and Martin Andrews), and 'Robert Gibbings and the "Willow"' (Sue Walker and Andrews), and also Gibbings's memoir 'My Career in Medicine' and his illustrated 'Letter to Colette'. Another centenary celebrated in this issue was that of Stanley Morison, who is commemorated in a survey of his correspondence with Jan van Krimpen by Sebastian Carter, and an article by Brooke Crutchley and David McKitterick.

Articles on printing presses include Sue Walker and Martin Andrews's 'Reminiscences of Albert Cooper' followed by Cooper's own 'Notes on the Printing Methods of the Golden Cockerel Press', Shirley Jones on work at the Red Hen Press, and Jonathan Stephenson's fascinating account of the printing at the Rocket Press of the original wood-engravings made by the Dalziel Brothers' from Sir John Tenniel's illustrations for Lewis Carroll's Alice books.

In typography, Fiona Ross discusses the transition from metal type to digital letterforms for Indian scripts, while Mark Arman writes on the use of printers' flowers; his article is accompanied by a four-page demonstration printed in black, red, and blue, covering arabesque and moresque designs, the work of Pierre Simon Fournier, an example of Victorian decoration, and adaptations of historic type decorations in the 1920s and 1930s. Further articles include a focus on Jan Tschichold and Chinese woodblock printing (Charles Antin) and Roderick Cave's continuation of his series of articles on Christopher Sandford with 'The Making of the "Vigil of Venus": Letters from John Buckland Wright to Christopher Sandford, 1937-39'.

This copy is from the library of the late David and Diana Wilson. David Wilson was a printer, friend and collaborator of Graham Williams (the founder of the Florin Press), and collector of private press books.
Author
RANDLE, John and Rosalind (editors)
Publisher
Andoversford: The Whittington Press