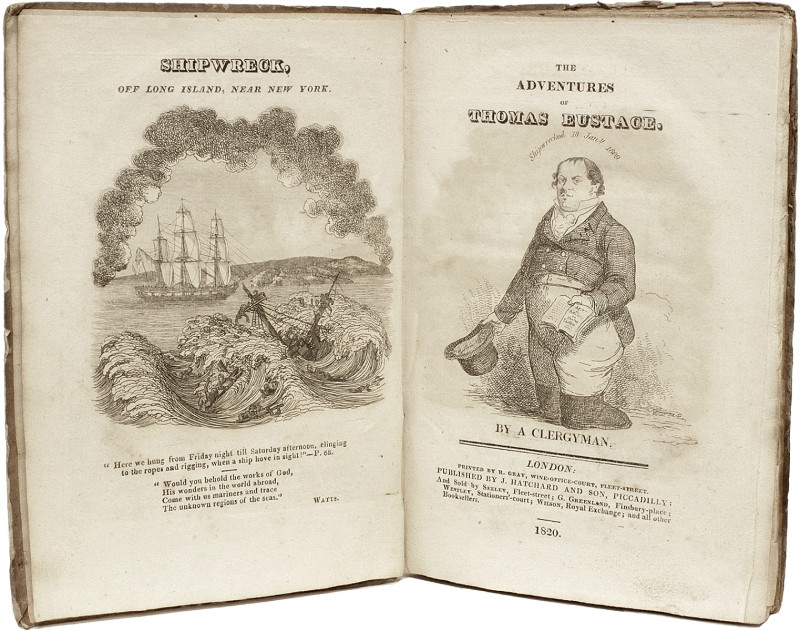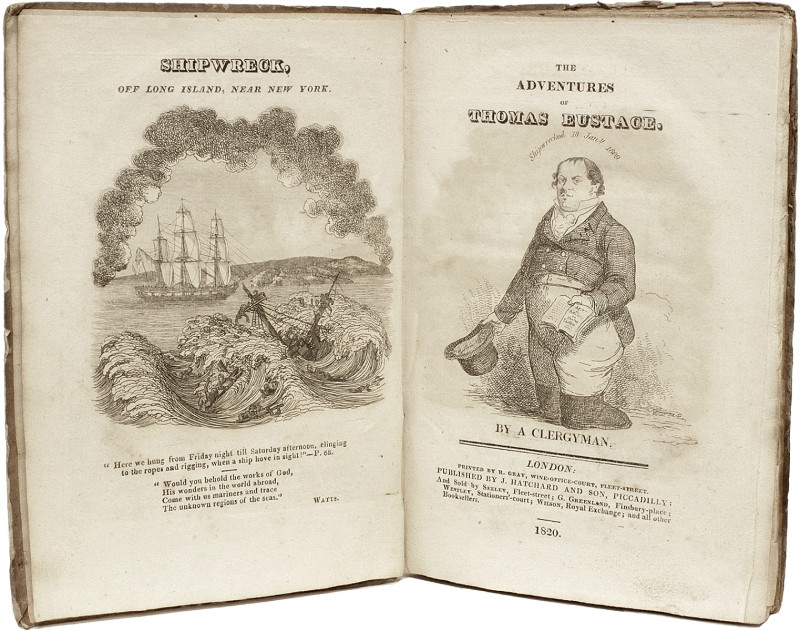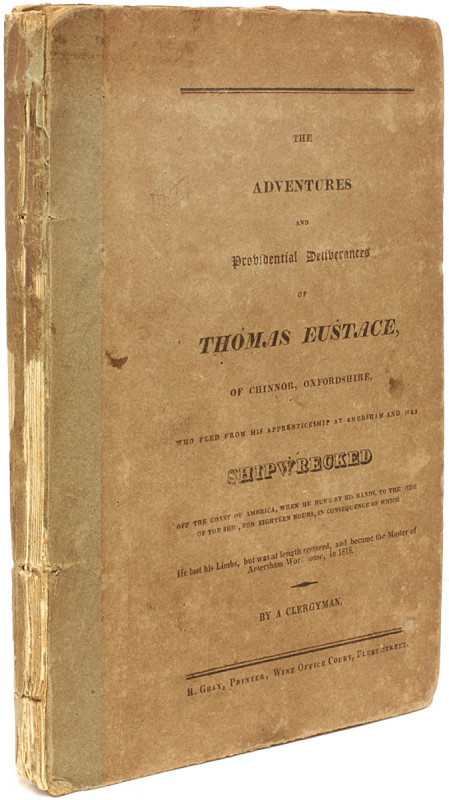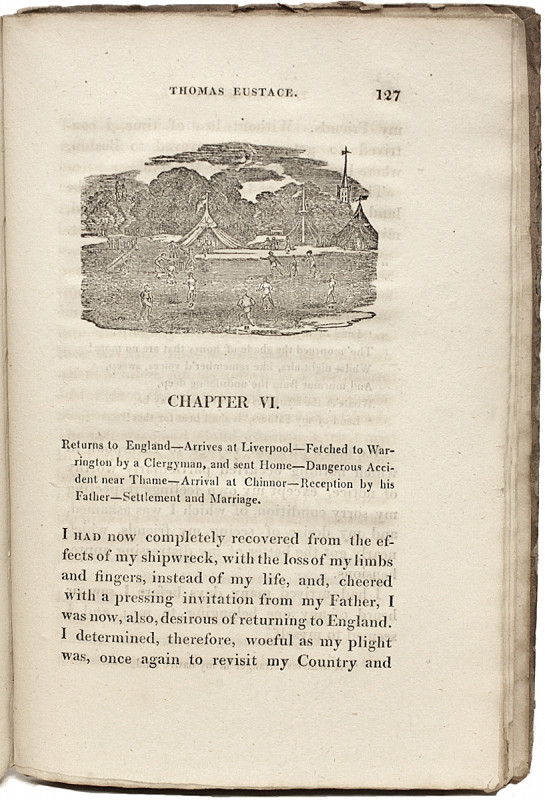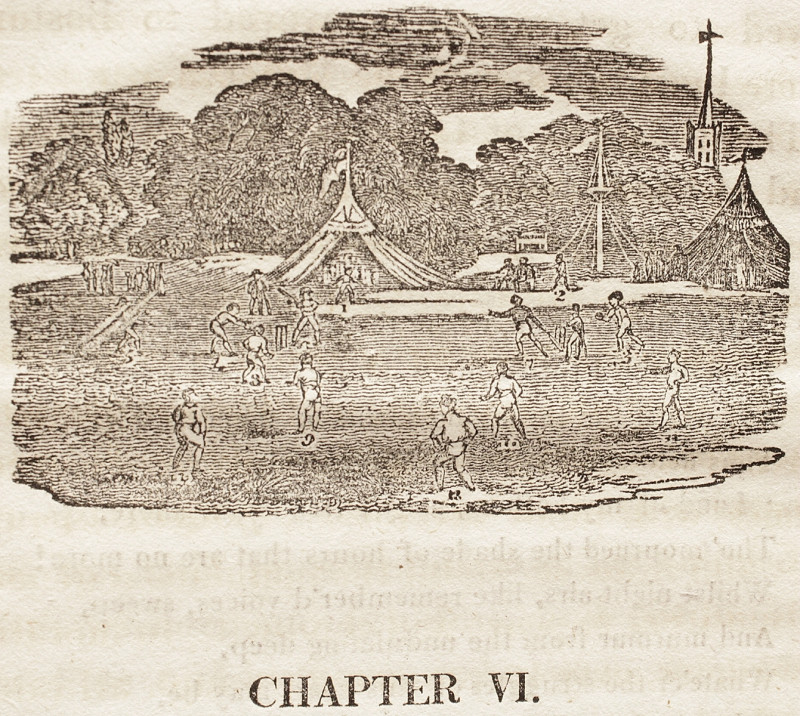 Book Description
FIRST EDITION. 1 vol., 7-3/4" x 5-1/2", (iii)147pp., etched portrait of Eustace on title by George Cruikshank (unsigned), frontispiece of shipwreck and several woodcut vignettes including that of a cricket match after Bewick, bound in the original gray paper backed brown boards, title printed to front cover, uncut as issued.
Dealer Notes
Quite scarce. No copy has appeared at auction since 1946.

Cohn 275, writes: "I only know of two copies - -my own and that of Captain Douglas, which is now in the Widener collection". Cohn calls for 2 pages of advertisements which are not present in this copy.

As a boy Eustace ran away to sea and in the West Indies was pressed into the Navy. Being released he went to Boston as a wheelwright, but after two years joined a Nantucket Sealer and sailed for the South Seas. After calling at the Cape the ship visited Crozet Island, where seven men were left to catch seals. After returning to the Cape a voyage was made to St. Helena which the writer thought very beautiful and that Buonaparte had been placed in a Paradise.

After other adventures he was wrecked off Long Island, where all the crew perished except three, and so severely injured was Eustace that his legs and fingers had to be amputated and according to the cover he became Master of Amersham Workhouse in 1818. Embodied in the narrative is an account of the life and last hours of Thomas Paine, whose death occurred at New York at the time Thomas Eustace was confined there because of the amputation of his limbs.
Author
EUSTACE, Thomas ( By A Clergyman ).
Publisher
London: by R. Gray, 1820.
Condition
No previous ownership markings or bookplate, internally clean and bright, chipping to spine, back corners bumped, a VERY GOOD copy.