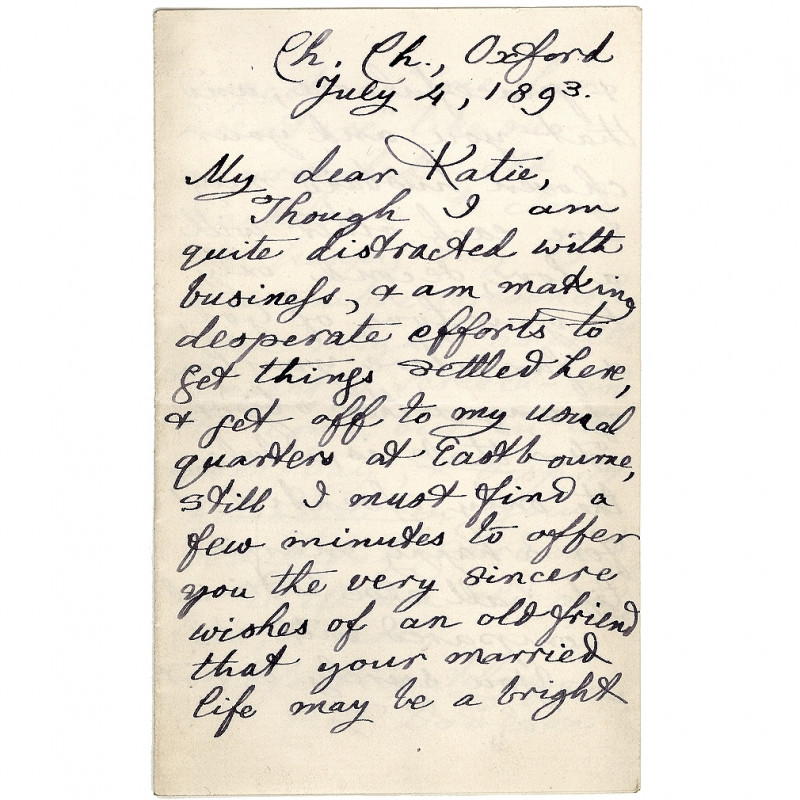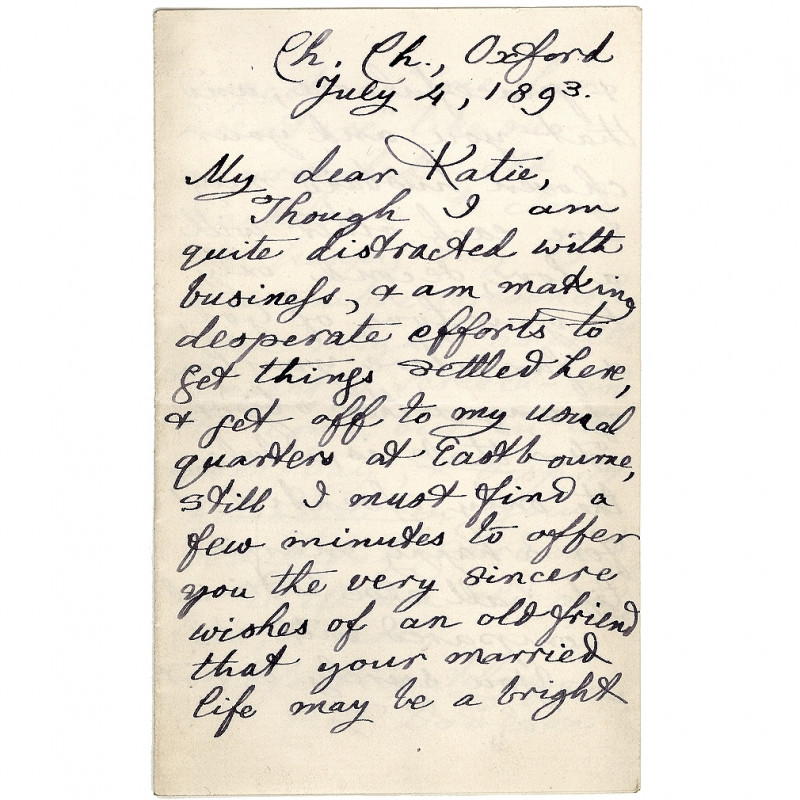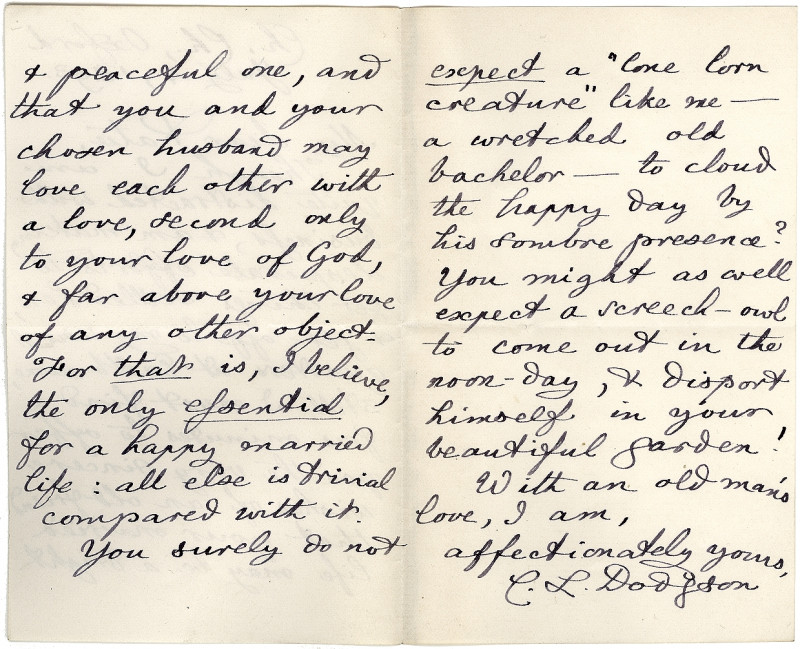 Book Description
A FINE LETTER TO SIR JOHN GIELGUD'S MOTHER. 3 pages (folded), minor remnants of mounting to rear fold, otherwise in EXCELLENT CONDITION, autograph letter signed, 6-13/16" x 5-1/2", in black ink, Christ Church dated July 4, 1893 to Kate Terry Lewis which reads: "My dear Katie, Though I am quite distracted with business, & am making desperate efforts to get things settled here, & get off to my usual quarters at Eastbourne, still I must find a few minutes to offer you the very sincere wishes of an old friend that your married life may be a bright & peaceful one, and that you and your chosen husband may love each other with a love, second only to your love of God, & far above your love of any other object. For that is, I believe, the only essential for a happy married life: all else is trivial compared with it. You surely do not expect a "love lorn creature" like me - a wretched old bachelor - to cloud the happy day by his sombre presence? You might as well expect a screech-owl to come out in the noon-day, & disport himself in your beautiful garden! With an old man's love, I am, Affectionately yours, C. L. Dodgson"
Dealer Notes
Kate Terry Lewis married Frank Geilgud on July 18, 1893. She was the mother of Val and the actor Sir John Gielgud. As her mother, Florence, had been before her, 'Katie' became one of Dodgson's favorite young friends. As with other favorites, marriage marked the end of his dominion, and he studiously avoided attending his favorite's weddings. (See Cohen p.469). This letter is published on p.964 of "The Letters of Lewis Carroll" An important and poignant letter with excellent association.
Author
DODGSON, Charles Lutwidge; [Lewis Carroll].
Publisher
Oxford: Christ Church, July 4, 1893.
Condition
minor remnants of mounting to rear fold, otherwise in EXCELLENT CONDITION