Theatre, Bridgenorth On Thursday Evening, February 21st, 1828,... The Tragedy of Jane Shore. And The Vampire; or, The Bride of The Isles.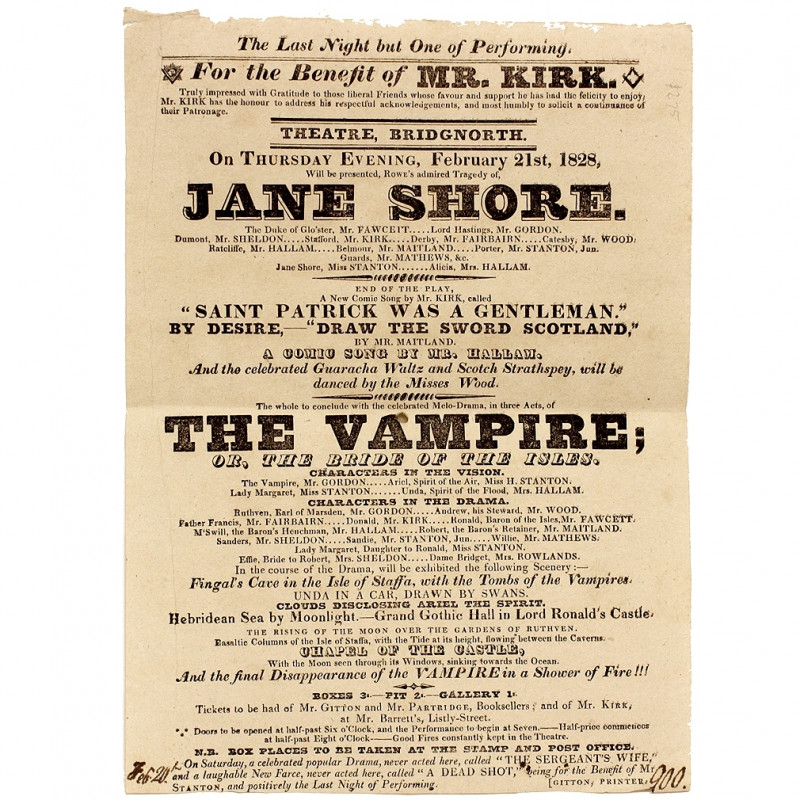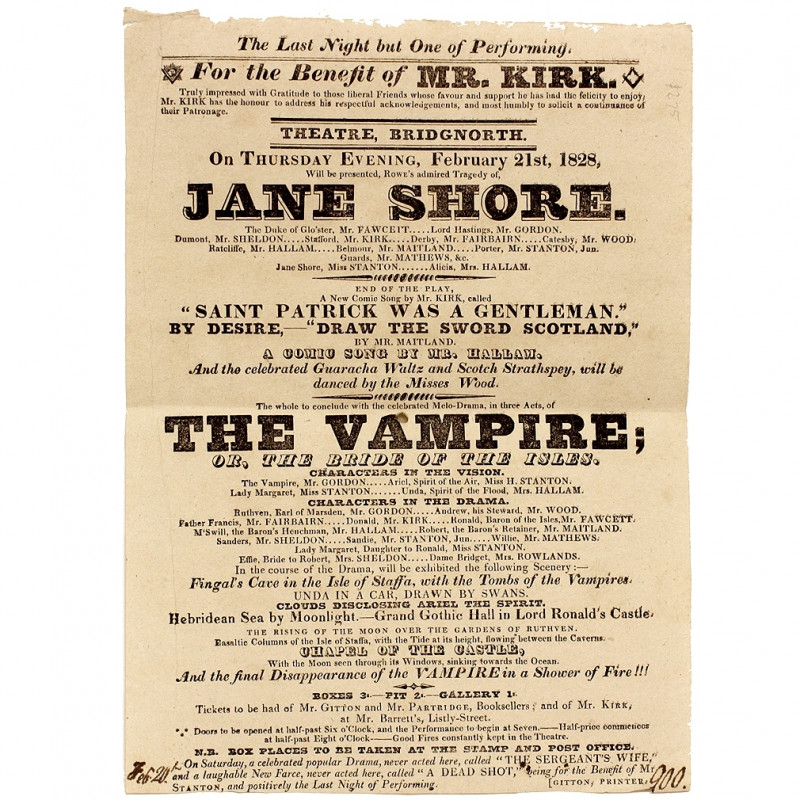 Book Description
Broadside, playbill, 9-5/8" x 7".
Dealer Notes
The Vampire being played by a Mr. Gordon.

As stated by the playbill - "In the course of the Drama, will be exhibited the following Scenery :- Fingal's Cave in the Isle of Staffa, with the Tombs of the Vampires. Unda in a car, drawn by Swans. Clouds disclosing Ariel the Spirit. Hebridean Sea by Moonlight. - Grand Gothic Hall in Lord Ronald's Castle. The Rising of the moon over the gardens of Ruthven..... And the final Disappearance of the Vampire in a Shower of Fire!!!"
Author
(PLANCHE, James Robinson).
Publisher
Gitton, Printer, Feb. 21, 1828.
Condition
Small hole near the center affecting on letter, closely trimmed along bottom but not affecting words, otherwise clean and bright, a VERY GOOD playbill of an early Vampire stage production.