The Works of Michael Drayton, Esq., a Celebrated Poet in the Reigns of Queen Elizabeth, King James I and Charles I.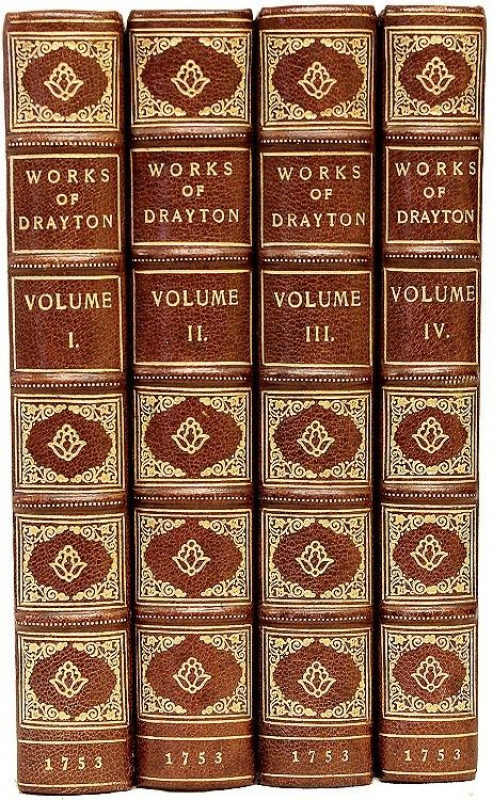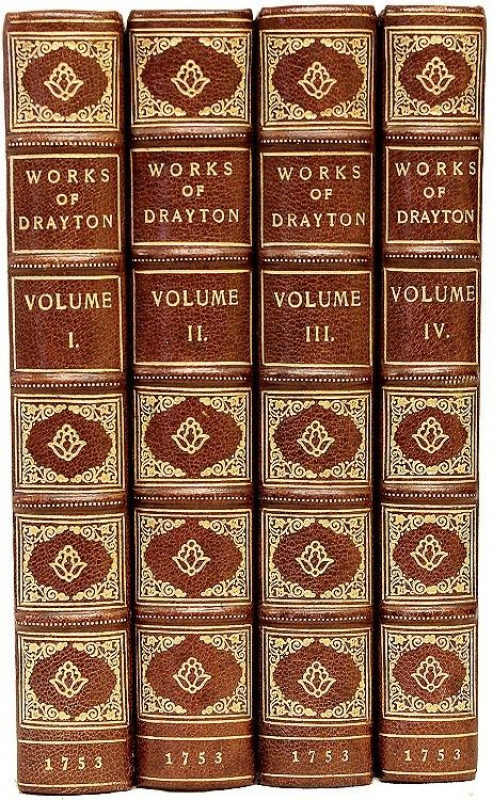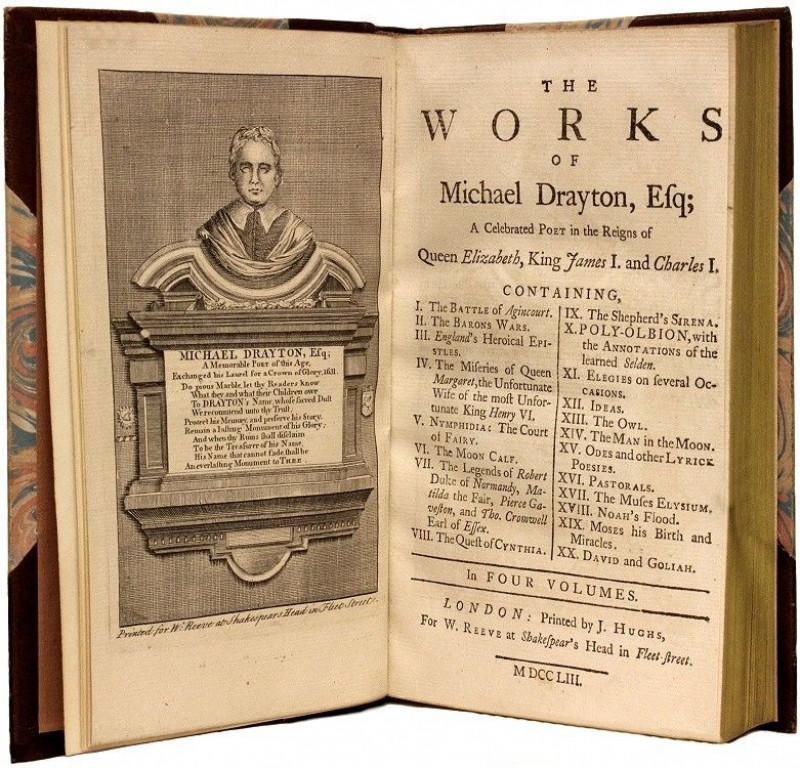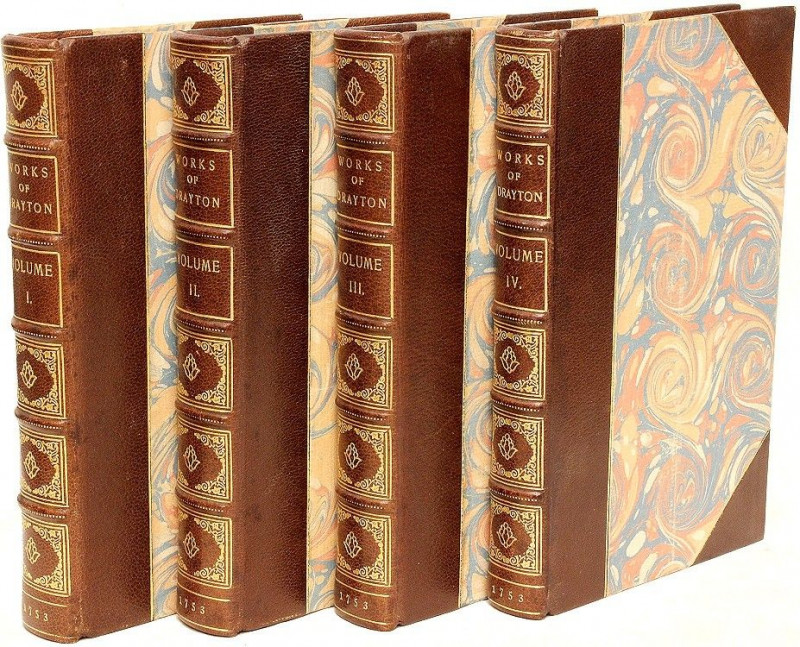 Book Description
FIRST COMPLETE EDITION. 4 vols., 8" x 5-1/4", engraved frontis in vol. 1, text clean and bright throughout. Bound in 1/2 brown morocco ribbed gilt decorated spines, hinges fine.
Dealer Notes
The advertisement on verso of the title page states "Since the publication of Mr. Drayton's Works by subscription in 1748, the publisher has been favor'd with the following pieces of that author, viz. The Owl; the Man in the Moon; Odes, with other Lyric Poesies; Ecologues; The Muses Elysium; Noah's Flood; Moses his Birth and Miracles; and David and Goliath; which are printed in Folio by way of appendix to complete that edition."
Binding
Leather - hardcover
Publisher
London: by J. Hughs, 1753.
Condition
Hinges fine, head and foot of spines fine.