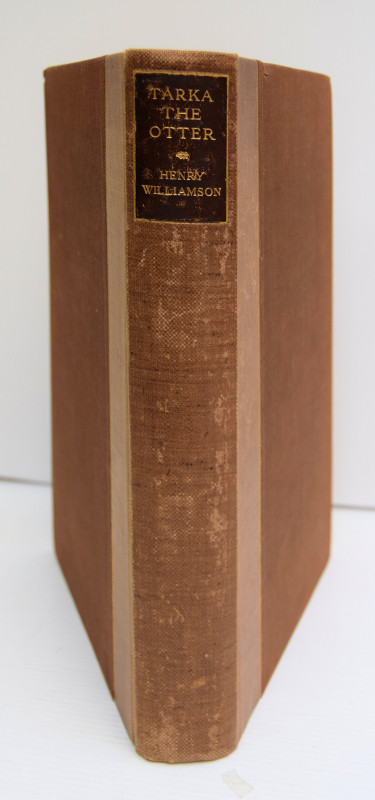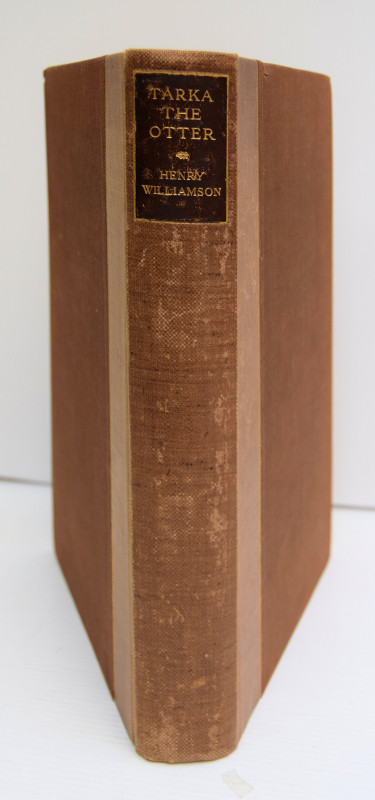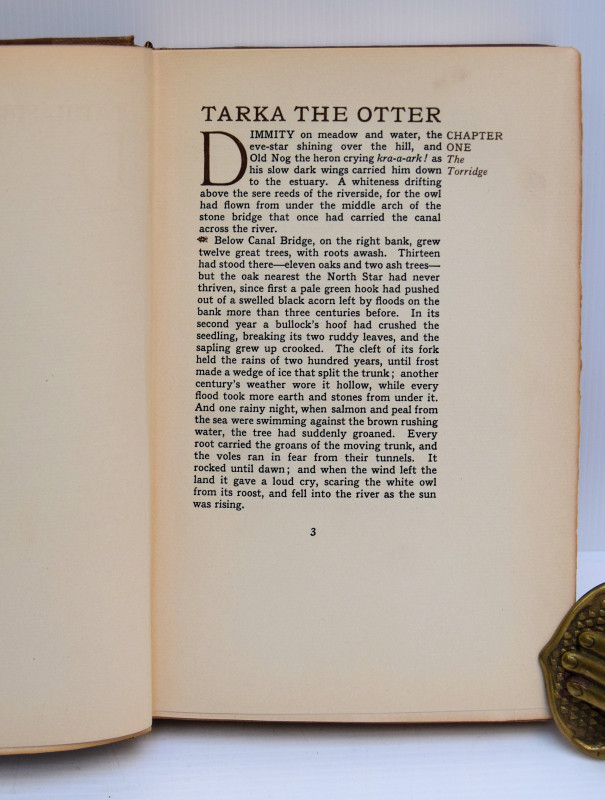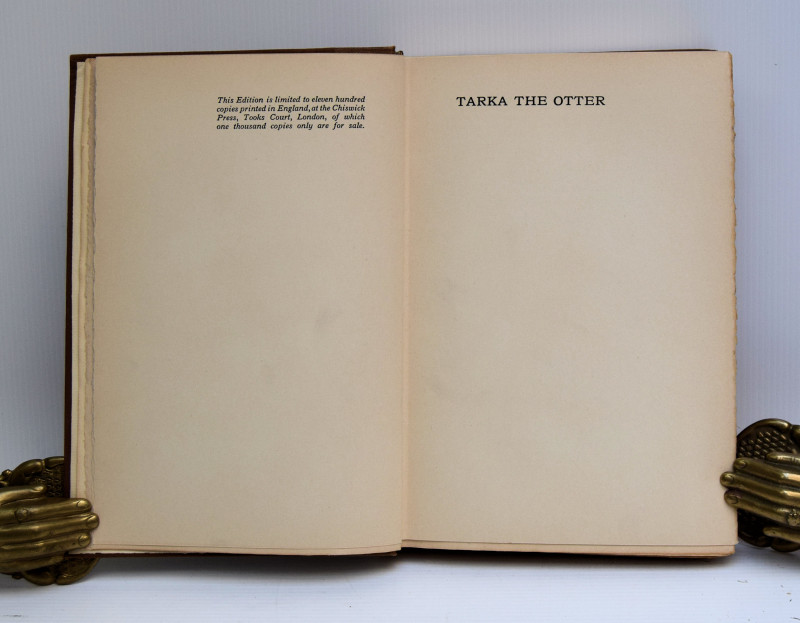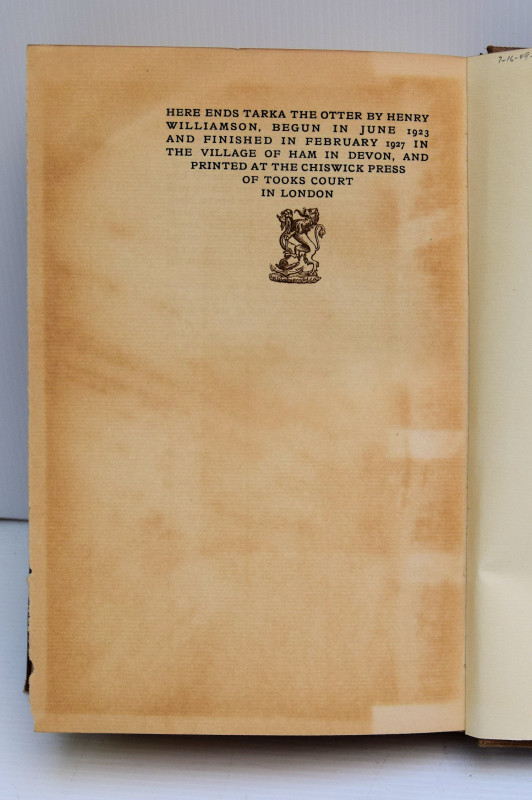 Book Description
SECOND LIMITED EDITION OF ONE HUNDRED OF TARKA THE OTTER. .. His Joyful Water-Life and Death in the Country of the Two Rivers. By Henry Williamson with an Introduction by Hon. Sir John Fortescue K.C.V.O. This Edition limited to eleven hundred copies printed in England at the Chiswick Press, Tooks Court, London, of which one thousand copies only are for sale.Text in brown (titles, owl devices, headings, etc.) and black.
Dealer Notes
SECOND LIMITED LARGE PAPER EDITION. Large 8vo. 9.75 x 6.75 inches. . colophon.
Scarce copy of the second limited large paper edition of one thousand copies of Tarka the Otter. The novel was begun by Williamson in June 1923 and finished in February 1927 in the village of Ham, Devon (Matthews, Henry Williamson A Bibliography A8 1927b) Bound in quarter tan buckram, gilt, over brown cloth; spine with contrasting brown title label, gilt. Top edge gilt, others rough cut. A very good copy.
# 28285
Binding
Decorated by owl device on title page, by colophon and by deer slot design in Introduction and leaf design at the start of each paragr.aph in text, all in brown.
Publisher
London and New York, G. P. Putnam's Sons. Printed at the Chiswick Press of Tooks Court, London.