MANUSCRIPT LETTER TO NAPOLEON FROM A TEENAGE FAN FROM HIS OWN HOMETOWN SEEKING TO FOLLOW IN HIS FOOTSTEPS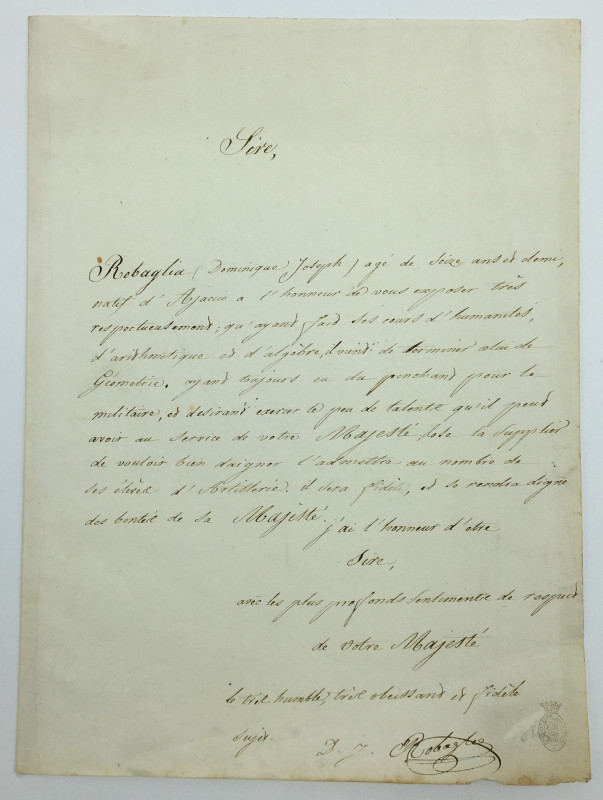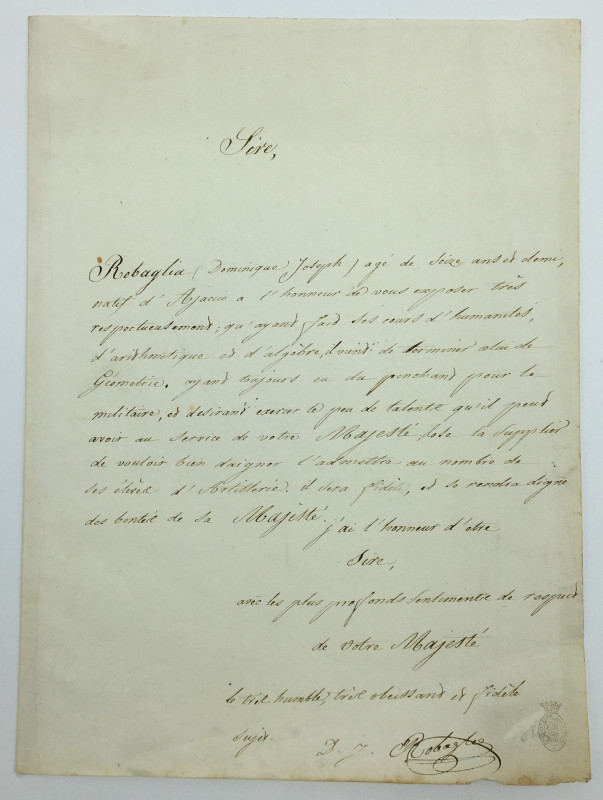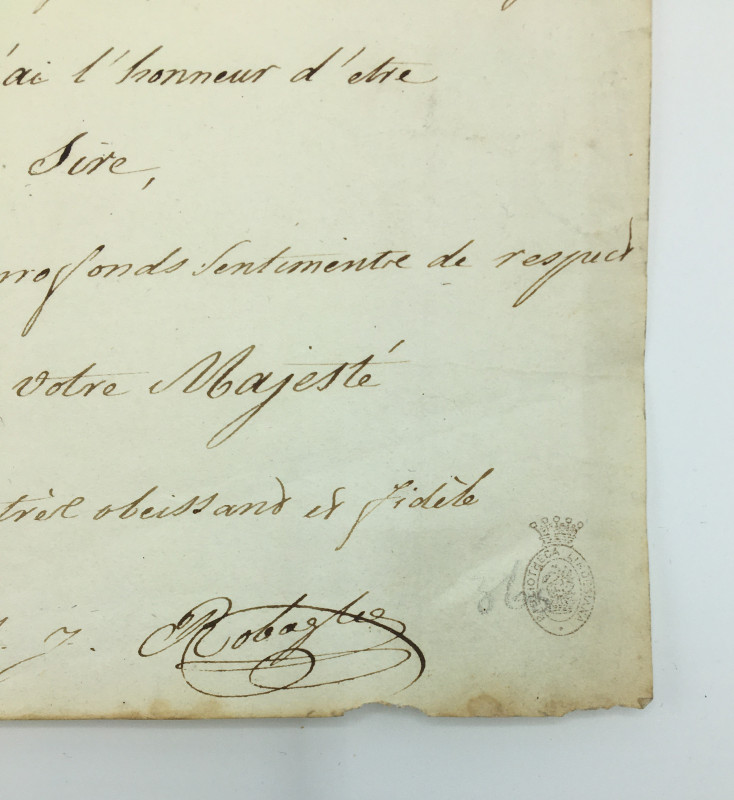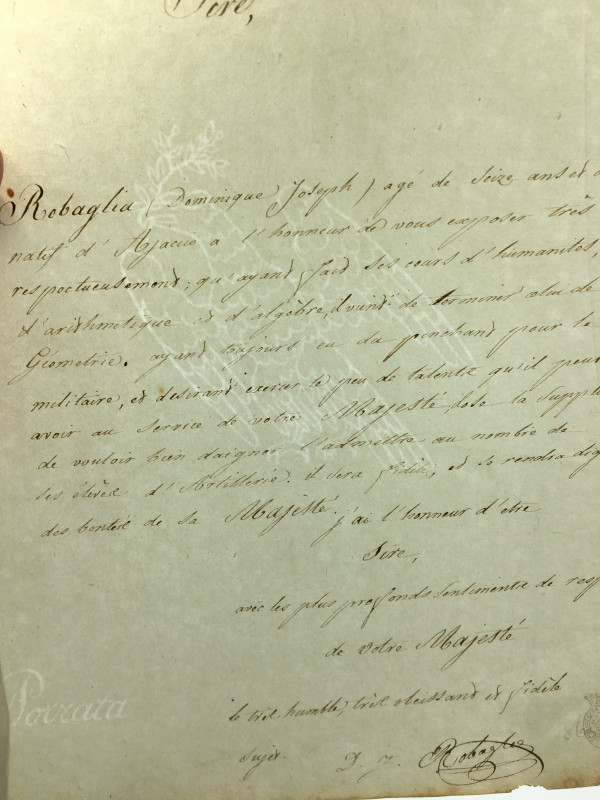 Book Description
Original ink manuscript letter. 30 x 22.2cm. The paper watermarked with a French imperial eagle and the name of the papermaker "Poviata". Small ink stamp "Bibliotheca Lindesiana" to the lower-right corner, indicating that the letter was once part of the great library formed by the Lindsay family, Earls of Crawford and Balcarres. Condition is very good with a couple of minor chips to the blank lower margin, two light diagonal creases to the top-right corner, and an old linen mount to the left-hand margin where the letter was once inserted into an album.
Dealer Notes
An unusual and evocative letter in which the young Dominique Joseph Robaglia, aged just sixteen and a half, from Napoleon's own birthplace of Ajaccio, Corsica, asks the emperor to admit him to the school of Artillery (presumably at the École Militaire in Paris, where Napoleon had himself trained to become an artillery officer as a young man).

Addressed "Sire", the letter states: "Robaglia (Dominique Joseph) aged sixteen and half years, native of Ajaccio has the honour of exhibiting to you very respectfully that having known courses in humanities, arithmetic and algebra has just finished his geometry class. Having always had a penchant for the military and desiring to exercise the little talent he may have in the service of your Majesty, beg him to be willing to admit him to the number of students of the Artillery. He will be faithful and so will make worthy of the tales of his Majesty. I have the honour to be, Sire, with the very profound sentiments of respect to your Majesty, the very humble, obedient and faithful subject, D. J. Robaglia".

As indicated by an old ownership stamp, the letter at one time formed part of the Lindsay Library, once considered amongst the greatest libraries in Britain, containing an important collection of letters and documents relating to the royal families and crowned heads of Europe, prior to its dispersal in the early twentieth century.

A charming piece of Napoleana.
Author
[NAPOLEON BONAPARTE]; ROBAGLIA, Dominique Joseph:
Publisher
[Original manuscript]