The next book fair will be in ABERGAVENNY (for details
click here
) on Sat 25th June
CLICK
HERE
TO SEE DETAILS OF ALL OUR FAIRS THE MAY ONLINE BOOK FAIR IS NOW OPEN! CLICK
HERE
TO FIND OUT MORE.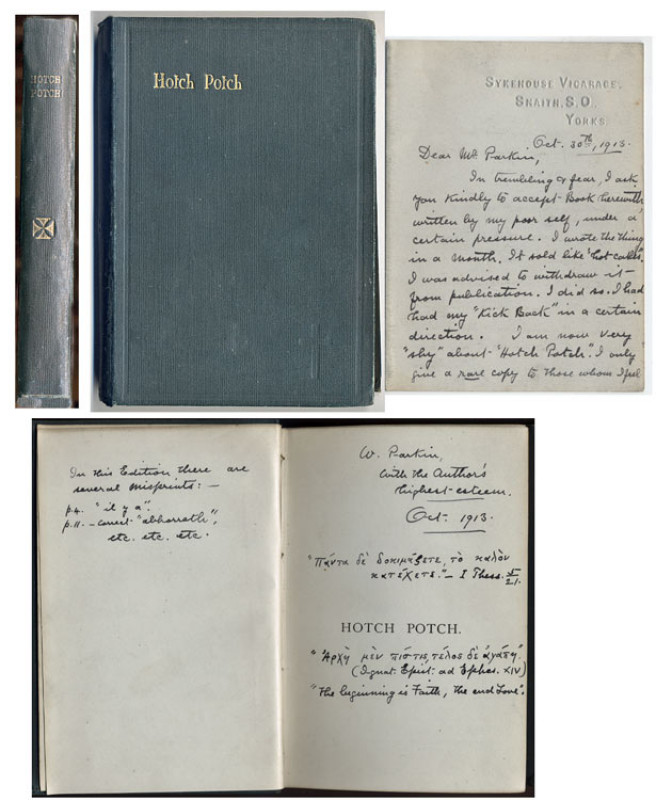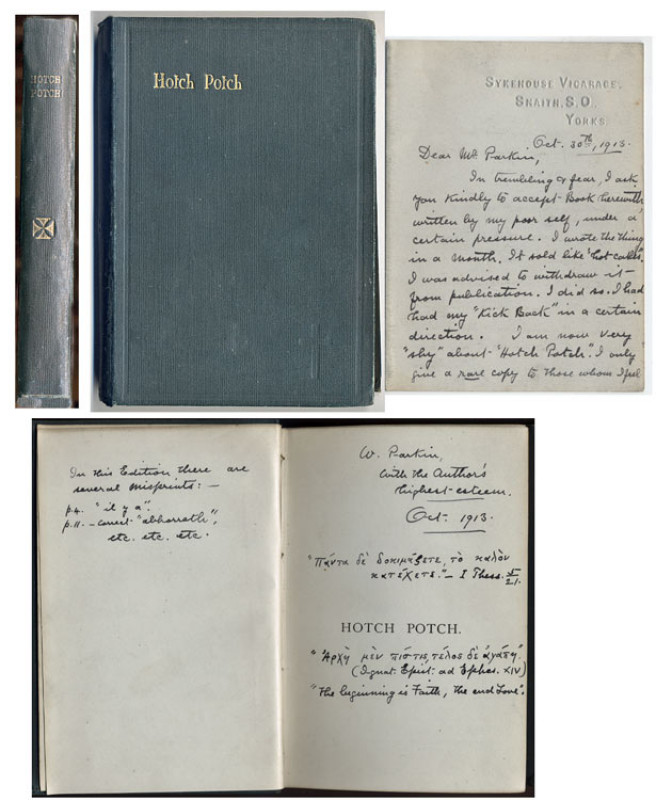 Book Description
A curious work on the Christian Life by the Cleric of St. John's, Sunderland. A prolific composer of songs and anthems including "The Tar's Lament " [1879] and "The Golf Song" [1882 ] etc. Inscribed by him, with "highest esteem" [ and learned quotations] to W. Parkin Oct 1913. Together with the accompanying letter of the same date,on embossed Sykehouse Vicarage notepaper, offering the book in fear and trembling, written by my poor self under a certain pressure. It sold like "hot cakes". I was advised to withdraw it from publication. I did so. I had had my "Kick Back" in a certain direction. I am now very shy about " Hotch Potch" I only give a rare copy to those whom I feel will not misunderstand me, nor the message of the book. He then goes on to explain how it saved a man from committting suicide in the Australian Bush and was "put on his feet" again by reading it. 8vo.ix(i) 171pps. Original green publishers cloth A unique copy of a scarce provincial printing
Author
Modern Hermit [John Morgan Bentley]
Binding
Original publishers cloth
Publisher
Sunderland Mawson Phillips & CO Ltd Moore Street 1894 First Edition.