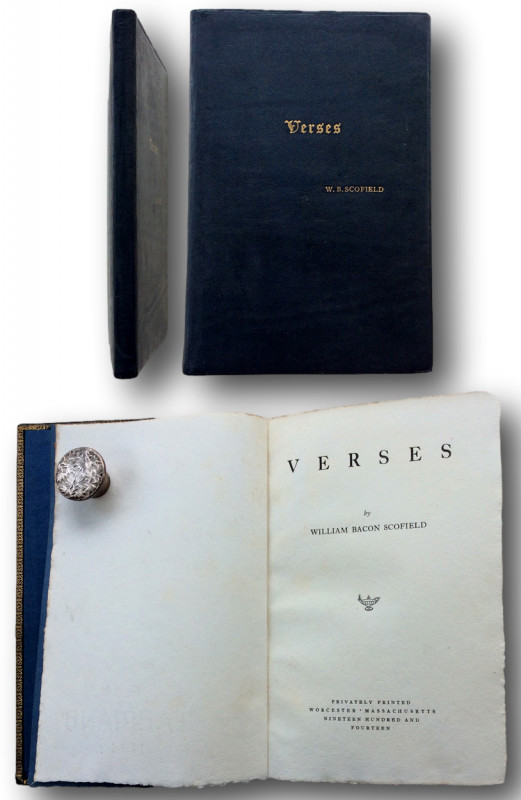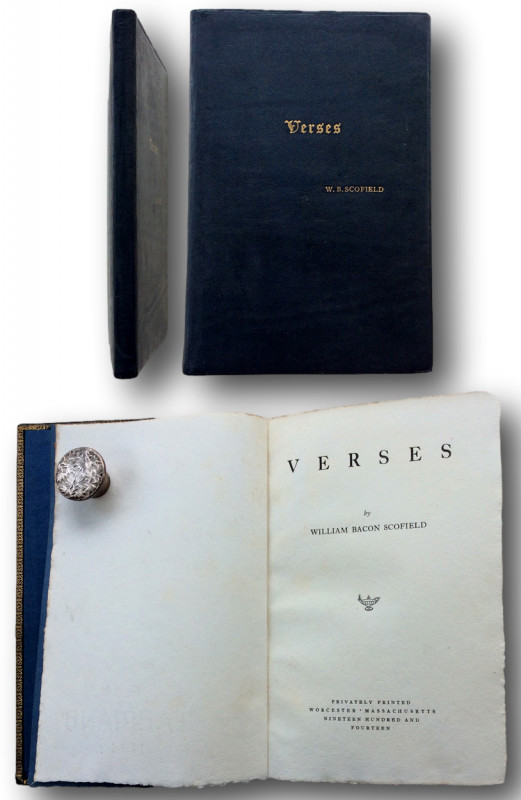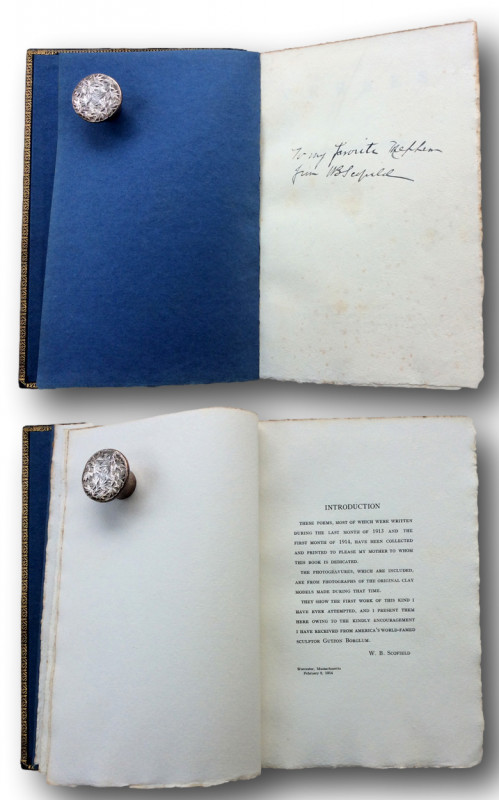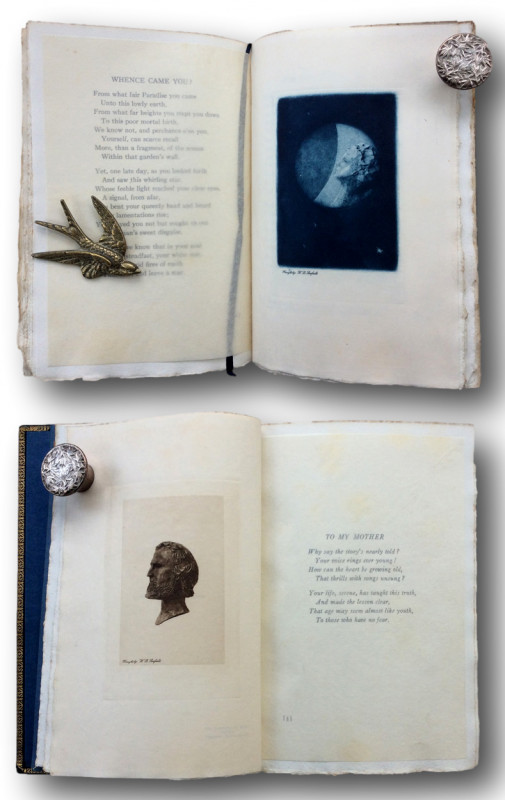 Book Description
A good clean, sound, entirely untrimmed copy of the privately printed First Edition inscribed by the author to his "favourite nephew." Quarto 9"x6" printed on HMP and paginated to the facing pages only, with four photogravure plates - three in sepia and one in blue of his clay models produced concurently with the poems [In his introduction he acknowledges encouragement for this from his tutor, sculptor Gutzon Borglum] As usual digitised reproductions abound but the original is scarce, and in this case unique.
Author
Scofield, William Bacon [1865-1930]
Binding
Repaired full leather
Publisher
The Commonwealth Press: Worcester Massachusetts February 8th 1914.