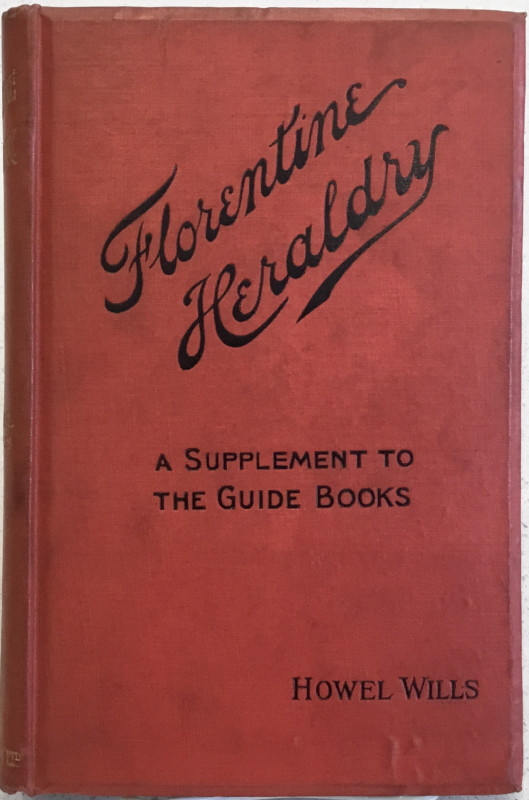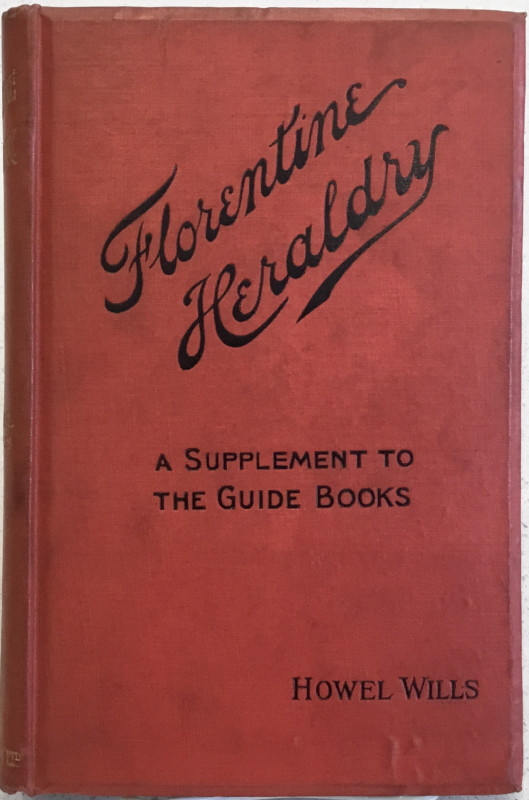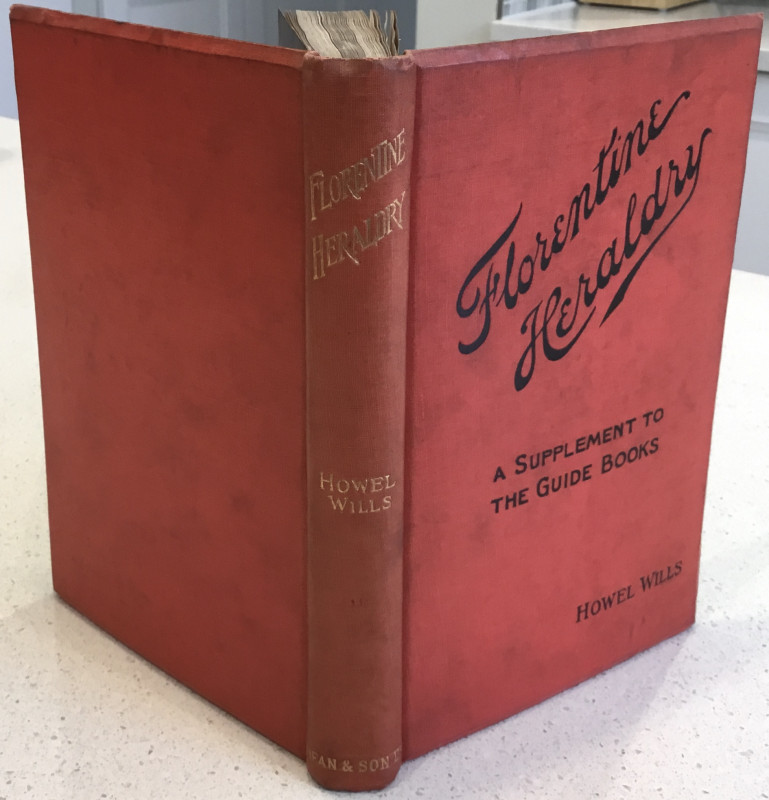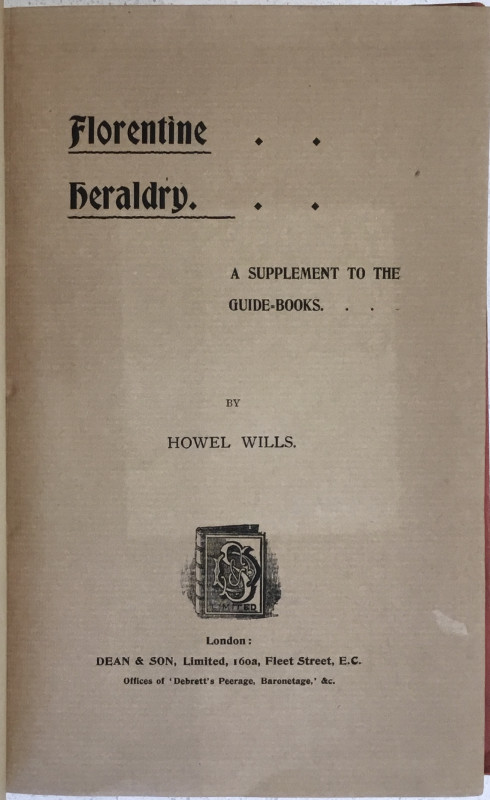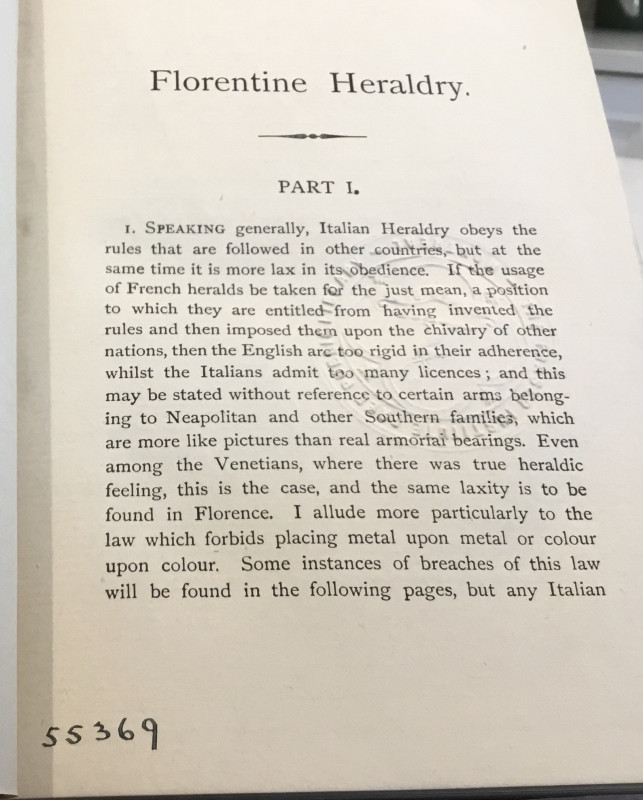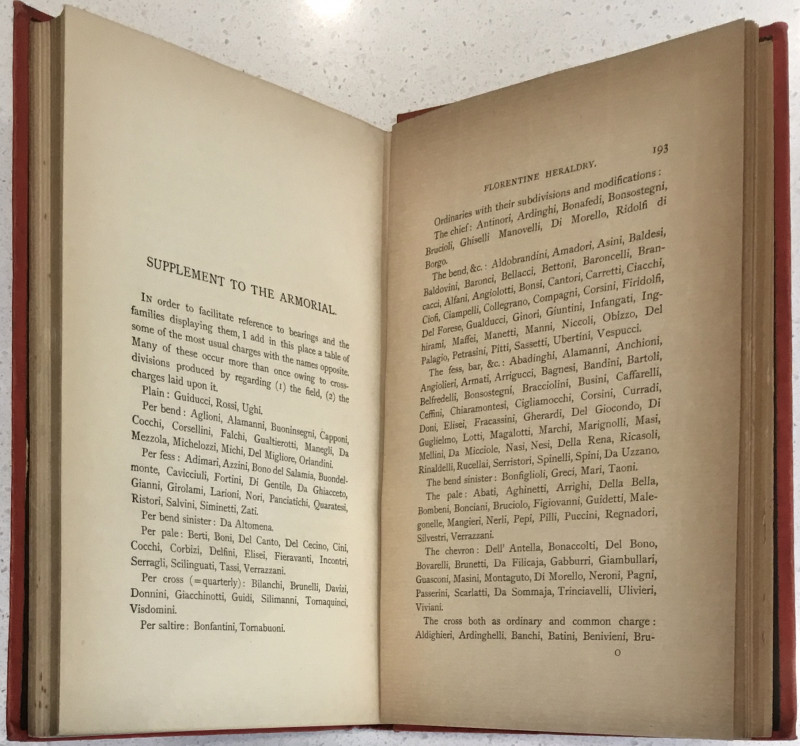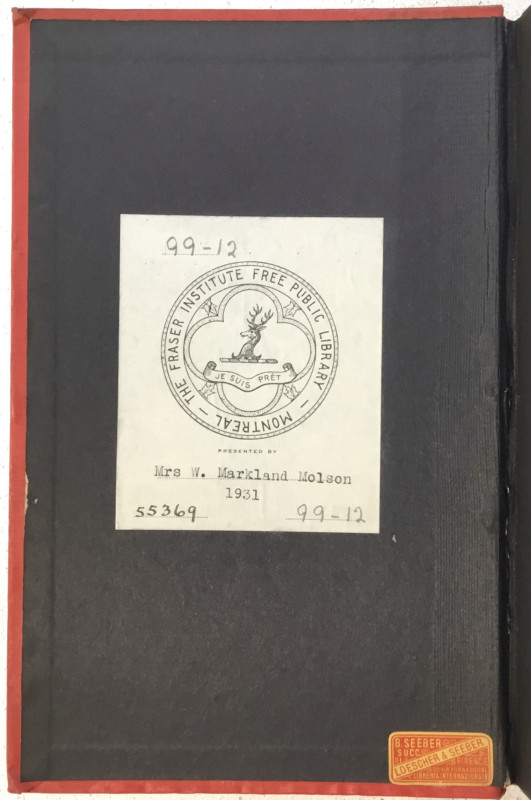 Book Description
First edition. A very good copy, evenly soiled; printing paper varied, so page toning also varies (see top edge), especially last gathering; leaves adjacent to endpapers much tanned ; Florentine bookseller's label on front pastedown. Ex-heritage-library: bookplate; accession number and embossed seal on p.9/10.
Dealer Notes
Although it is a book on heraldic practices in one of the Italian states, the author writes that "I have kept steadily in view the secondary title ... thinking that students of Heraldry who happen to be in Florence may be interested in the local habitations of some of the old families ..."

Wills, a barrister of the Inner Temple who came to lived in Florence, died around the time this book was published. He was a major collector of ancient tomes, both manuscript and print. The bulk of his antiquarian library, a most important and impressive collection, was dispersed through a major sale in 1894, and a search of his name shows just how many important volumes he held — Sotheby's catalogue of the sale is still cited as part of the provenance either in subsequent sales or in the descriptions of library holdings.
Binding
Black- and gilt-lettered cloth
Publisher
London: Dean & Son