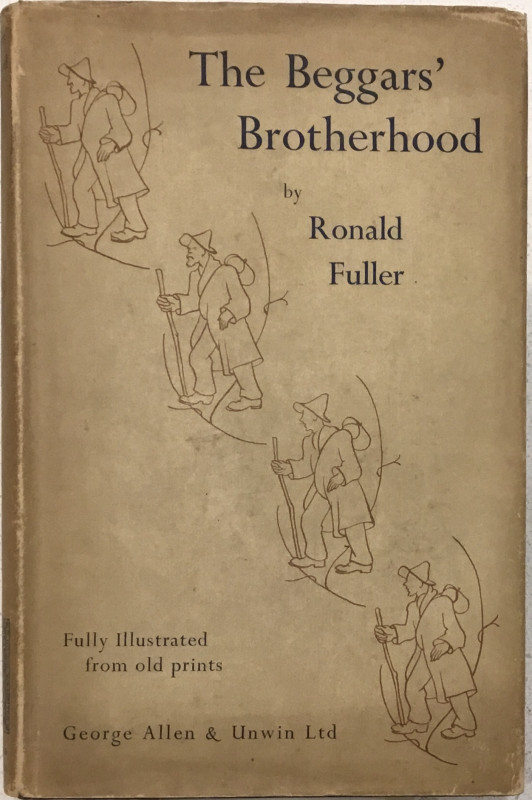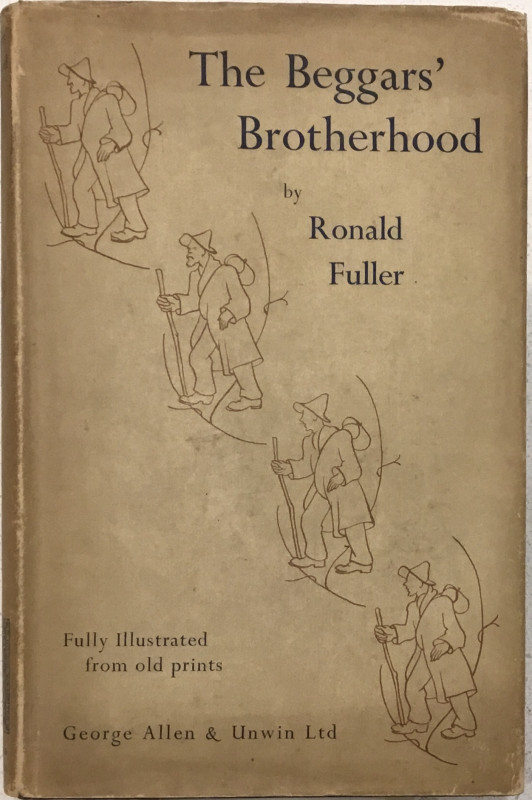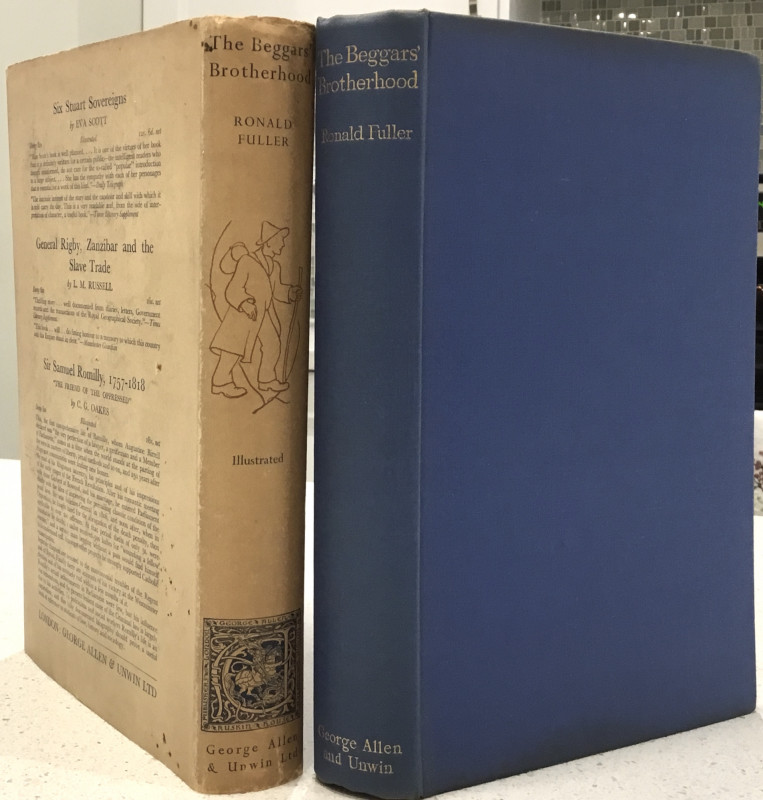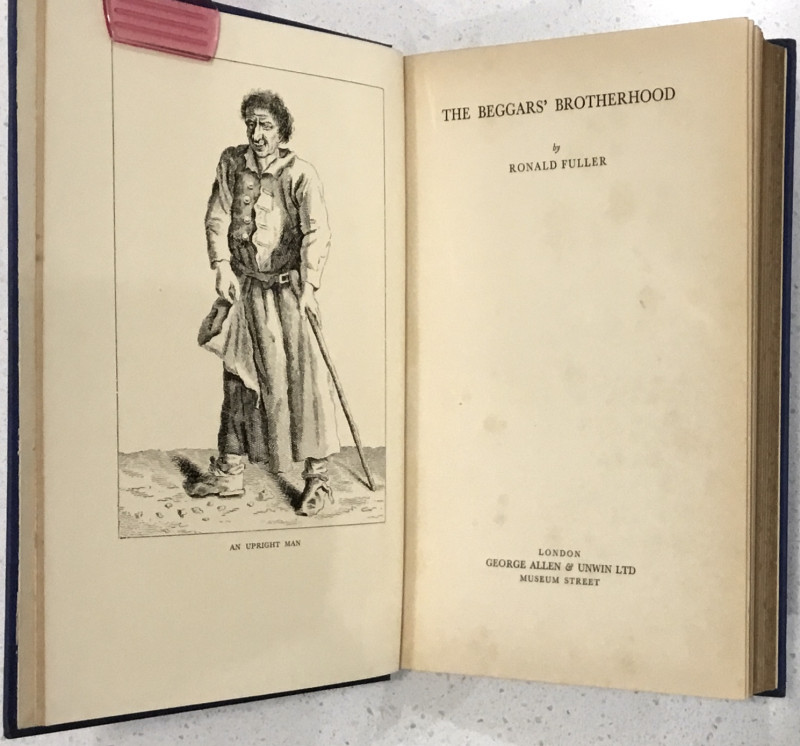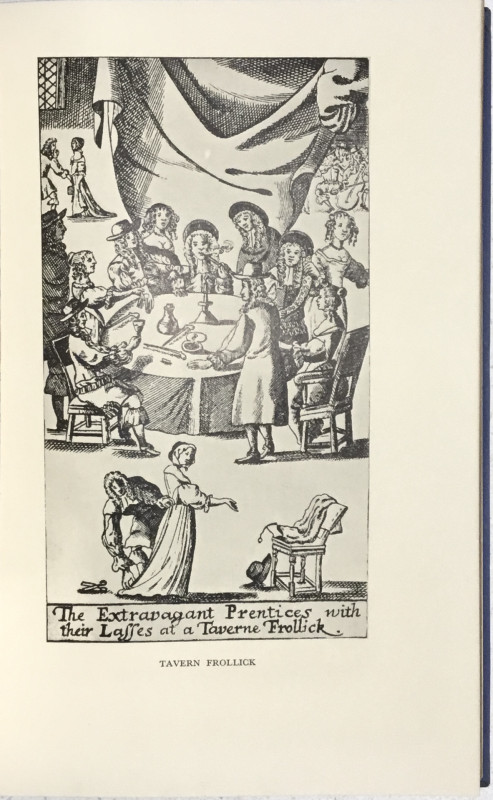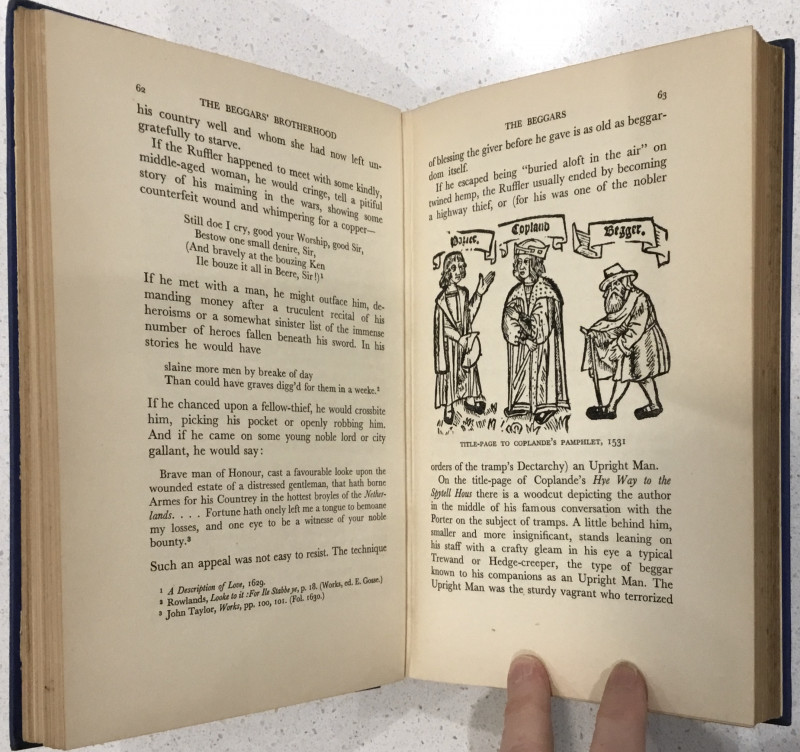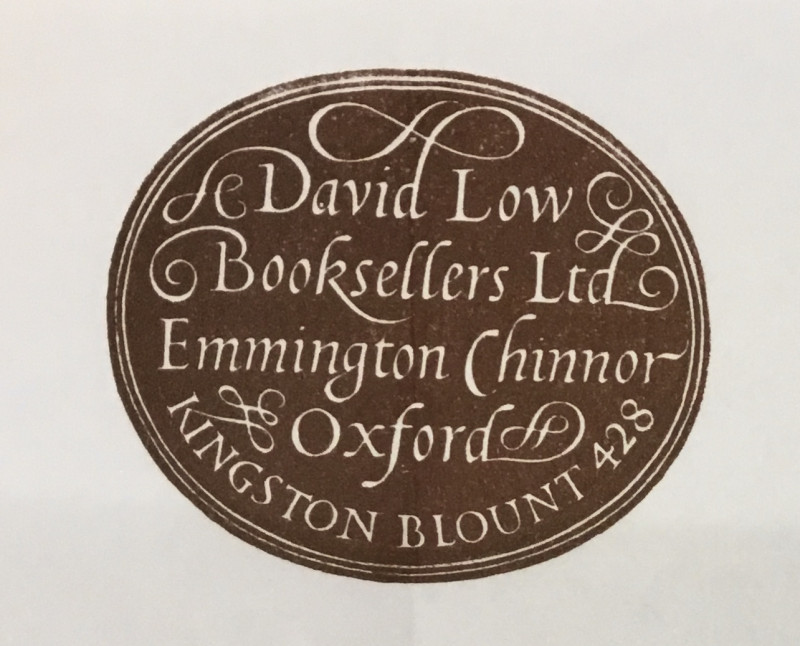 Book Description
"This book traces the growth and decline of those twin brotherhoods of beggars and knaves ... contains a notable gallery of villains, enlivened here and there with snatches of genial balladry." cf. dust jacket. Illustrated with photographs and XVI and XVII century woodcuts. Small ink-name at lower left corner of rear pastedown.
Dealer Notes
Laid in is a short 1977 TLs from bookseller David Low, Emmington, Oxford, offering book to a customer and subsequent invoice.
Binding
Publisher's original blue cloth, with gilt spine lettering (bright)
Publisher
London: George Allen & Unwin
Condition
A fine copy in age-toned dust jacket with a few spots on back panel.