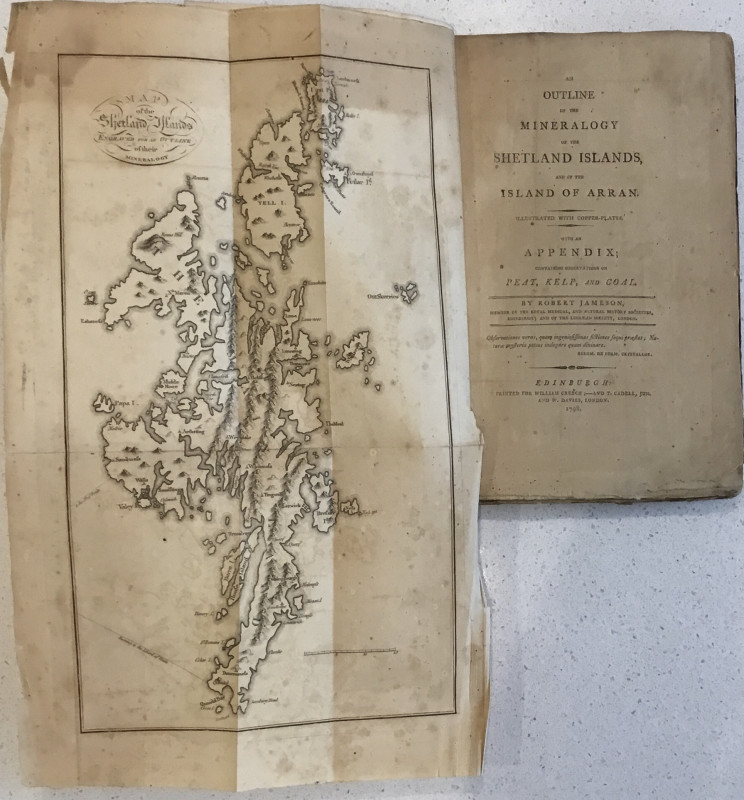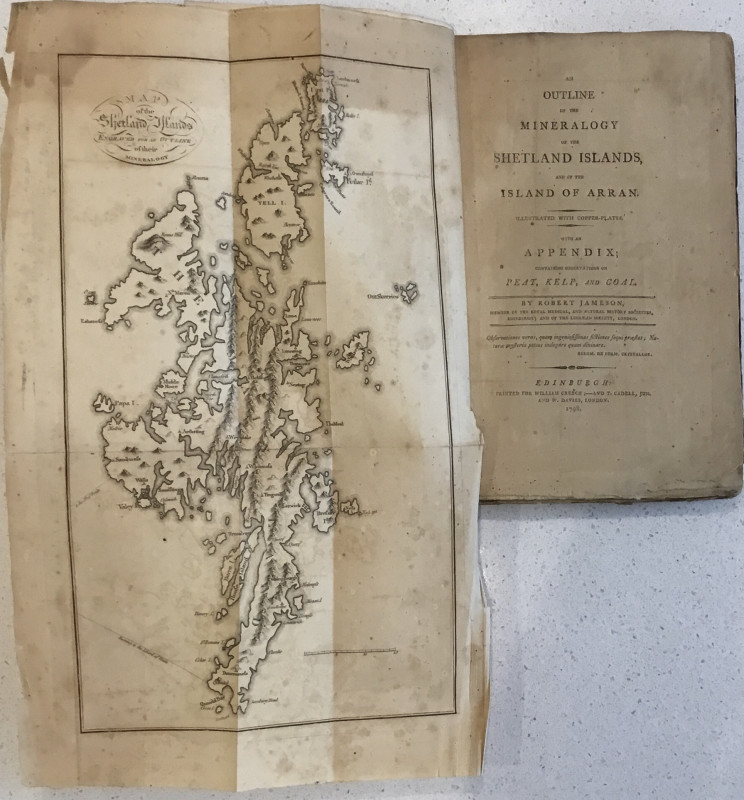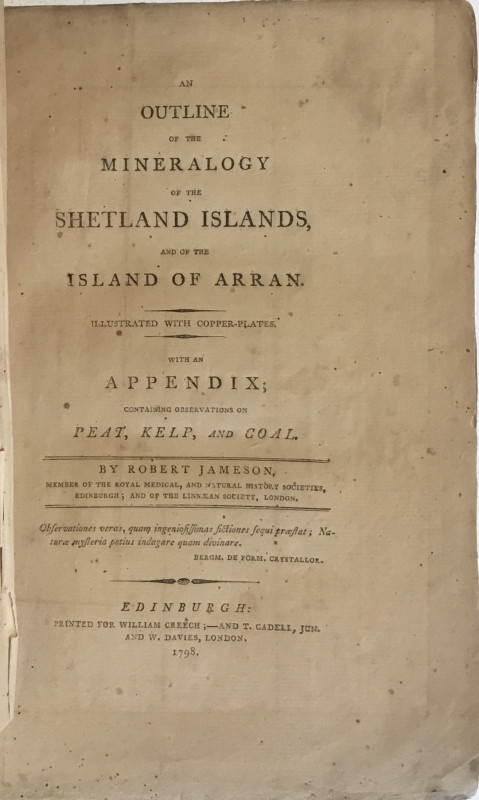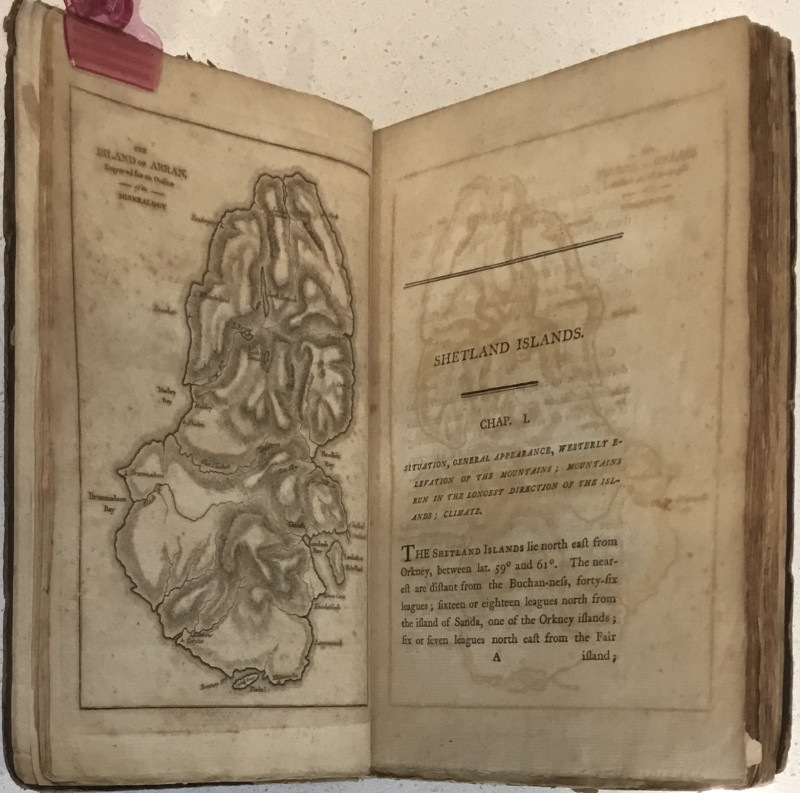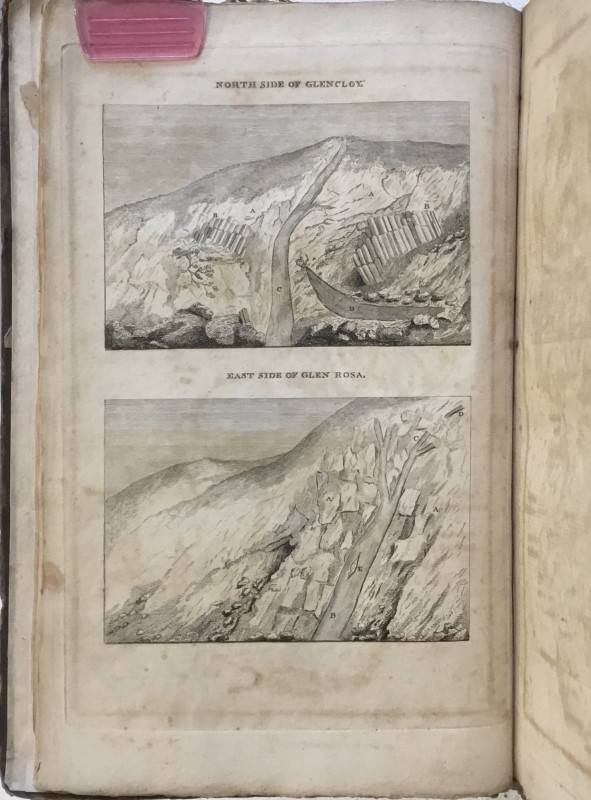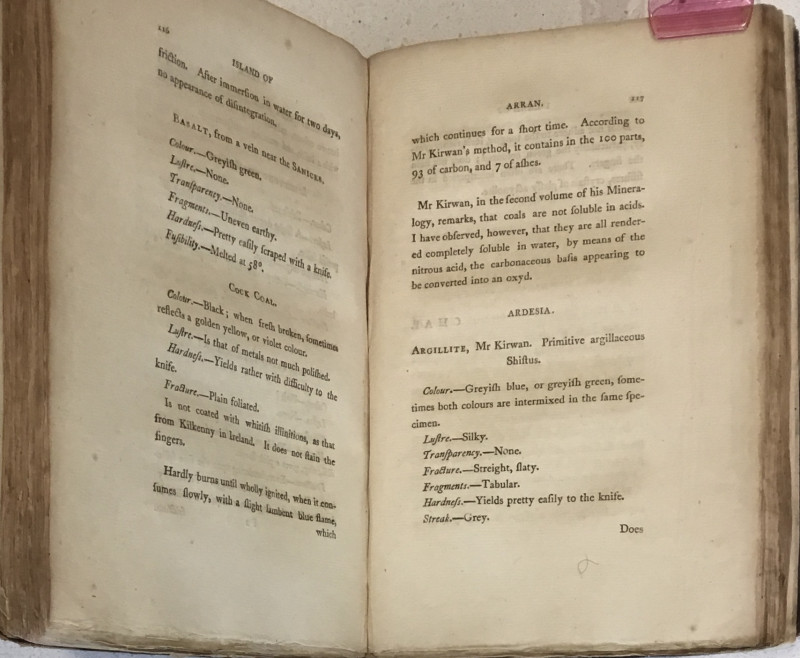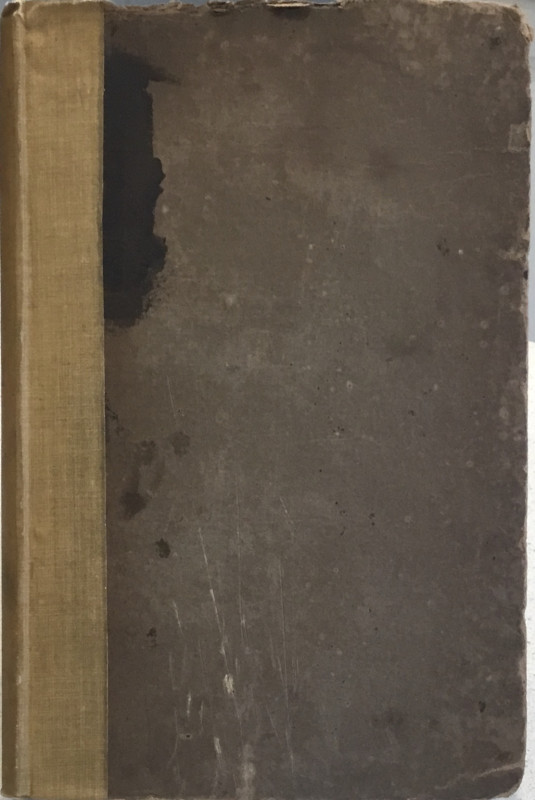 Book Description
First edition. Title that continues "... With an Appendix; Containing Observations on Peat, Kelp, and Coal". Original boards soiled and stained, severely worn at edges with later cloth spine and endpapers. Folding frontis map of the Shetlands reinforced at margins with archival tape. All three other copper-plate engravings present — including a small map of Arran. Contents age-toned but a respectable, strong copy nonetheless. Ex-heritage library, with bookplate, small ink accession number on first page of introduction, and dime-sized embossed stamp on p.9
Dealer Notes
Author's first book A seminal work, well received in its day. The first systematic account of Shetland's geology, and the first published account of Arran's. Jameson went on to revisit these islands and to extend his studies to the Orkneys and the Hebrides, publishing his landmark two-volume 'Mineralogy of the Scottish Isles' in 1800. "On the whole," wrote one reviewer of the Outline, "... we cannot but congratulate Mr. Jameson on the rank among successful mineralogists, and respectable writers, which his volume (short as it is) entitles him to hold ..." (The Monthly Review, September, 1799; p.17)
Jameson, who spent fifty years as Regius Professor of Natural History at the University of Edinburgh (he dedicated this work to his predecessor), traveled extensively across the region and wrote the first systematic study of the complex geology of the Scottish archipelago, detailing much of the physical terrain and describing many of the minerals and ores of the regions. He was a champion of the Wernerian, or Neptunian, theory which proposed that all minerals and rock formations were the result of oceanic deposition, and his acute field observations — still referenced today — were interpreted through that filter. Though his geological theories were superseded by uniformitarianism, his support of Lamarkian evolution in the early 19th century shows he was a progressive thinker.
Binding
Original boards, with later library cloth spine, hand-titled in ink.
Publisher
Edinburgh: 1798. William Creech & T. Cadell, jun. & London: W. Davies