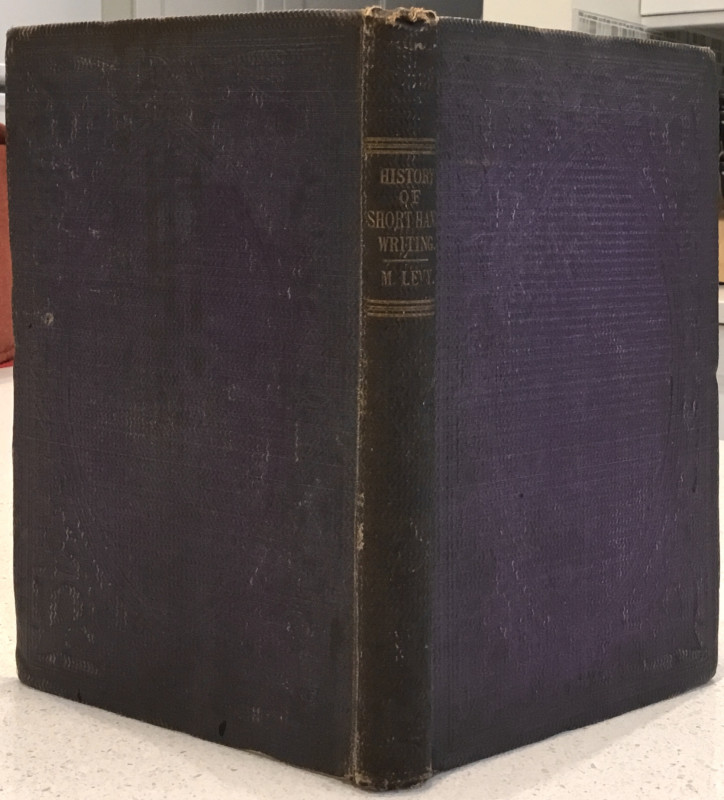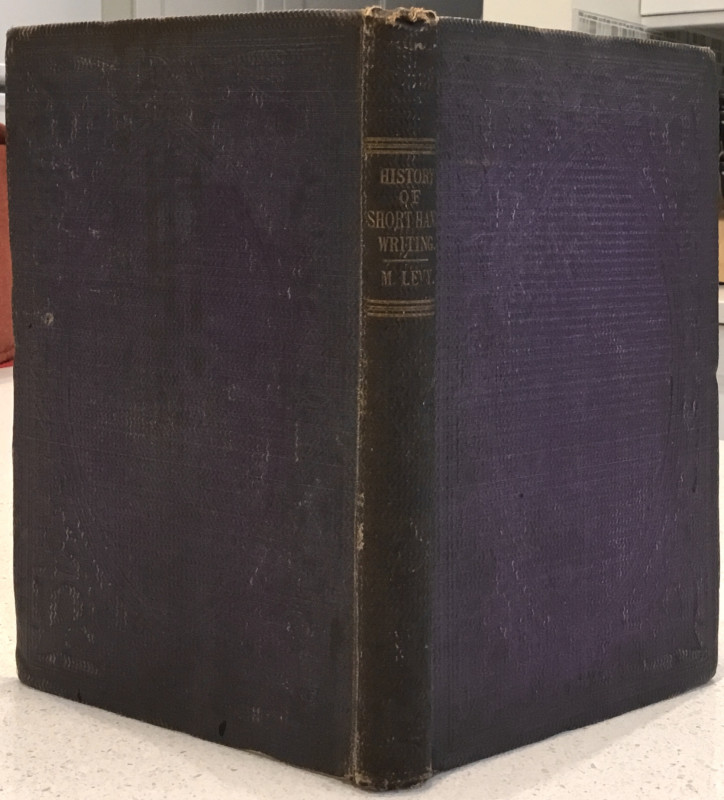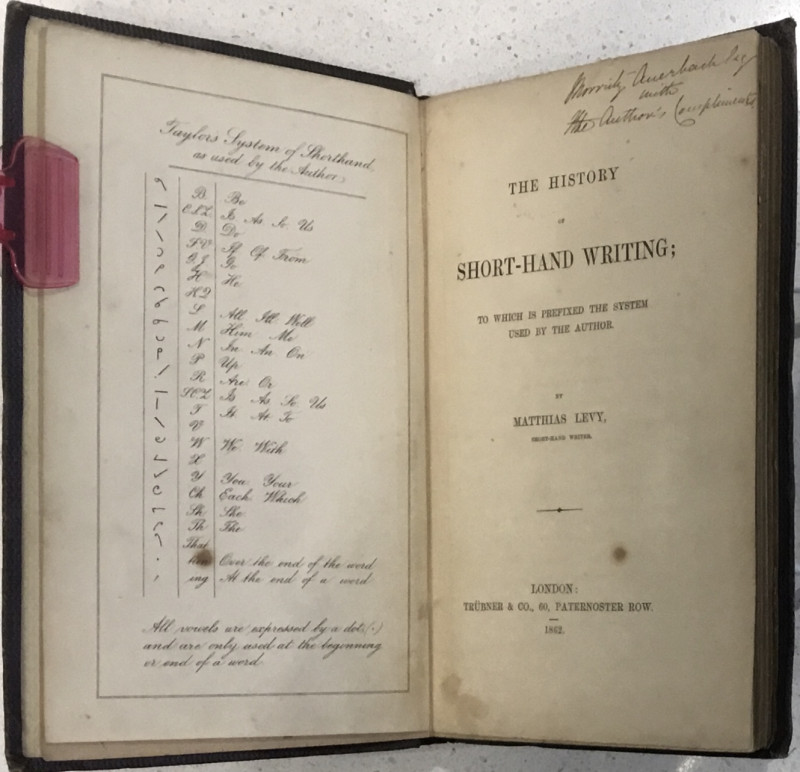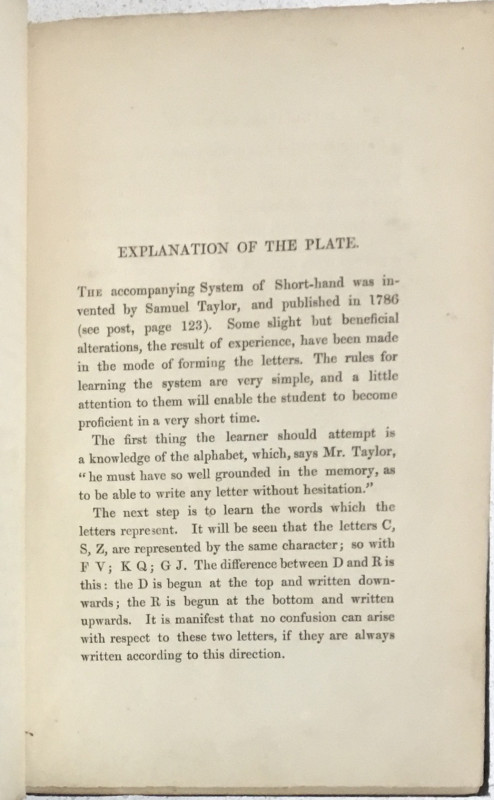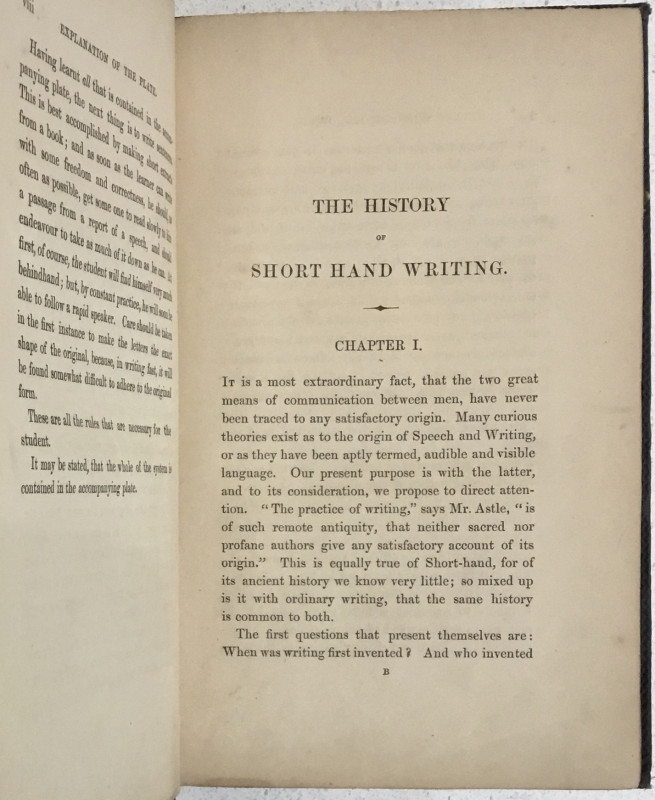 Book Description
First edition. Title continues "To Which is Prefixed the System Used by the Author". Inscribed at head of title "Morritz Auerbach, Esq. with the Author's Compliments". A well used copy; rubbed and bumped at corners; gilt titling dull, spine ends creased and worn. Contents thumbed, with some foxing and toning; a couple gatherings unopened (including index). Rear hinge cracked but strong. Interesting 15 pp. (smaller sized) publisher's catalogue glued in at rear.
Dealer Notes
Matthias Levy was a legal stenographer and member of the Institute of Shorthand Writers. He was the author of several books, speeches and articles on the subject — including a piece on whether bad stenography might have been responsible for poor early Shakespearean transcriptions — this is one of his earliest published titles, which starts from ancient times, but concentrates on the 300+ years of English-language systems. It seems that Levy's wife's sister married a Moritz Auerbach; and there was a Moritz Auerbach in London who invented systems for determining charges for omnibuses and hansom cabs. Despite the variance in spelling, it's likely that the inscription is to his brother-in-law, but was he the same person as the inventor ...
Binding
Publisher's original blind-stamped purple cloth
Publisher
London: Trübner & Co.