Regretfully, due to Covid-19, we have decided to cancel all fairs up until the end of September.
OUR FIRST EVER ONLINE THEMED BOOK FAIR IS COMING SOON...
Cowdray: The history of a Great English house *with notes by AWF Fuller and letters from the author and others laid in*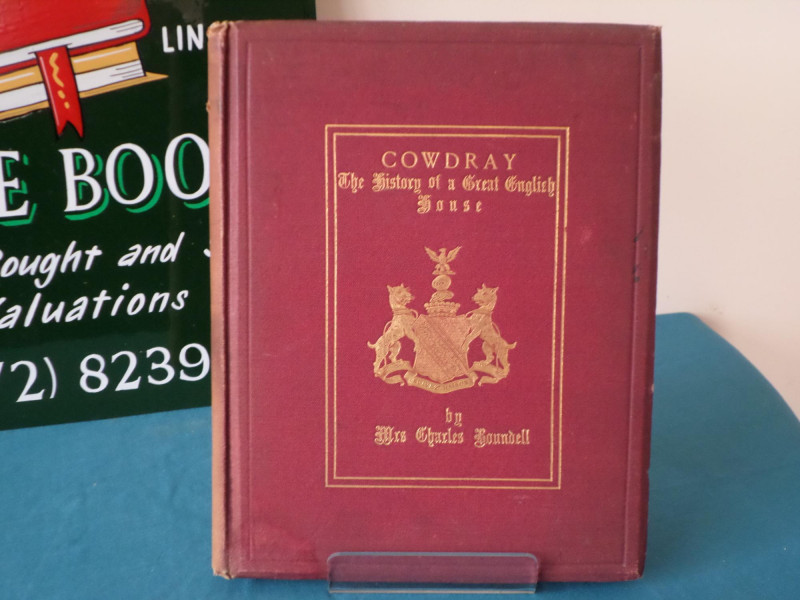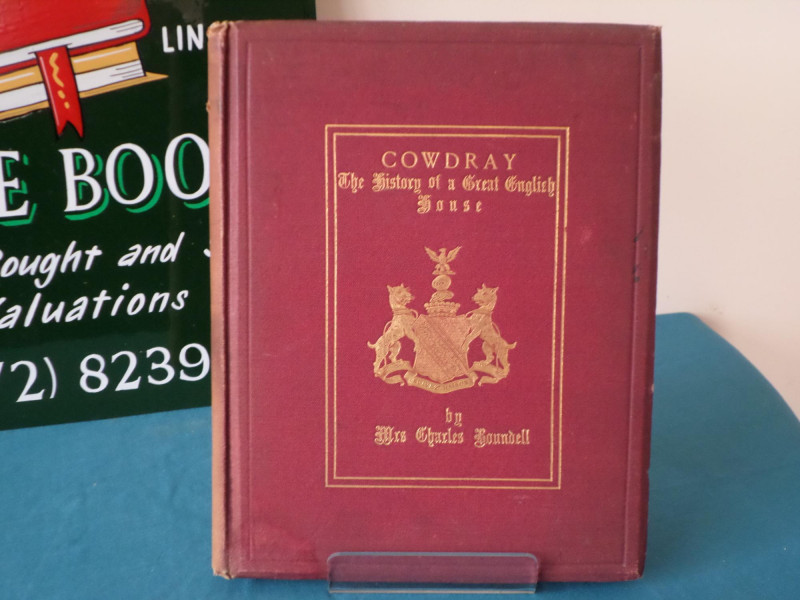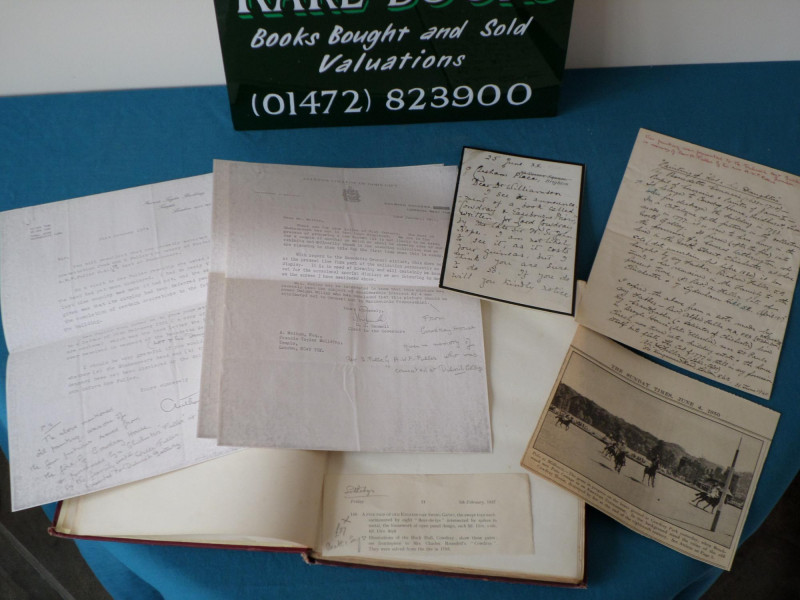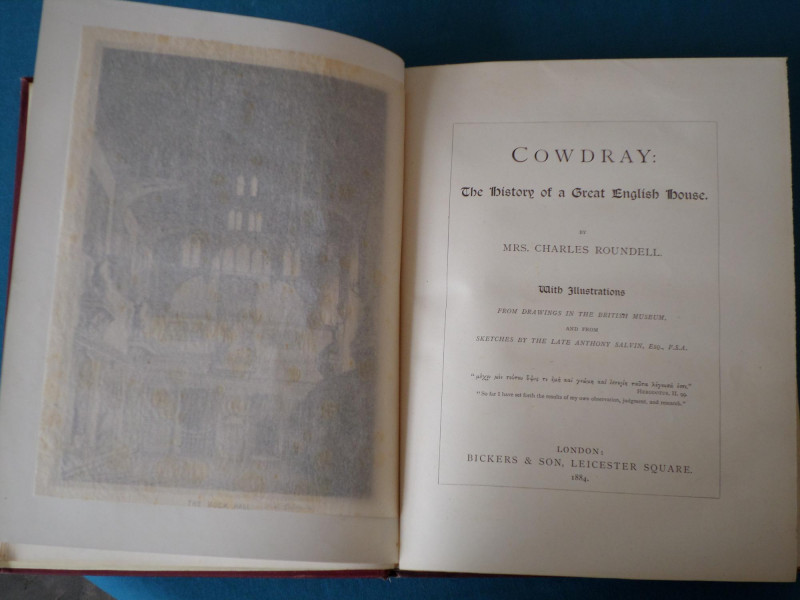 Book Description
Wonderful copy of a very scarce book on Cowdray House in Midhurst. Maroon cloth with a blank cloth spine which has become a tad sunned and a little frayed at extremities. Gilt title lettering and coat of arms motif on front board. A little bumped at extremities and a few marks. The light pencilled notes of AWF Fuller, from whose descendants this book was acquired (see other listings) are inscribed on the verso of the ffep. and read: "Slipped in: Very interesting autograph. Letter from the Author relating to this book, dated from B'ton, 25. June 1920." and further"For Lot & his daughters see pp120-1 to the Dulwich Gallery" On page 121 the annotated light pencilled notes read "?Have a copy" which relates to the catalogue of 1777 (underlined in the text) and "Lot & his daughters Our painting which I presented to the Dulwich Gallery in 1941?" There are some letters and clippings also laid in. One clipping is of the auction of the gates in Buck Hall Cowdray in 1937, another is a newspaper photo from The Sunday Times June 4th, 1950 of Polo being played at Cowdray Park. One of the letters is from AWF Fuller in his own hand writing and refers to the painting as mentioned in the book. It is headed "Painting of Lot and his daughters" and goes into some detail about the painting. There is a later note above the letter which says that the painting was presented to the gallery in memory of Rev. A. Fuller by his son AWF Fuller. The letter gives the history of the painting since the family bought it in 1830. The address of AWF Fuller on the letter is 50 Kingsmead Road, London, SW2 and dated 21. June 1940. There is also a letter laid in from the author to a Mr. Williamson, dated 25 June XX (1920) in which she states her concern about another book on "Cowdray & Easebourne Priory" in which she expresses concern that the book may have lifted parts of her book without her permission. "I am not likely to see it, as it costs four guineas..." she writes! "Pray excuse me troubling you. I think the book is sure to come under your eye, Yours sincerely, Julia Roundell," Also laid in are a set of letters between Mr. A Walton who was writing on behalf of Mrs E Fuller (AWF's widow) in 1974 to the Clerk of the Governors of Alleyn's College, Dulwich College, about the subject of a bust of Shakespeare having been presented by Mrs Fuller and, at that point, having not been exhibited in the gallery. This also appears to have been acquired from Cowdray house. In all this book with the letters laid in to go along with it make a unique and exciting piece of history. Definitely a one off.
Author
Roundell, Mrs. Charles
Friends of the PBFA
For £10 get free access to our fairs, updates from the PBFA and much more.