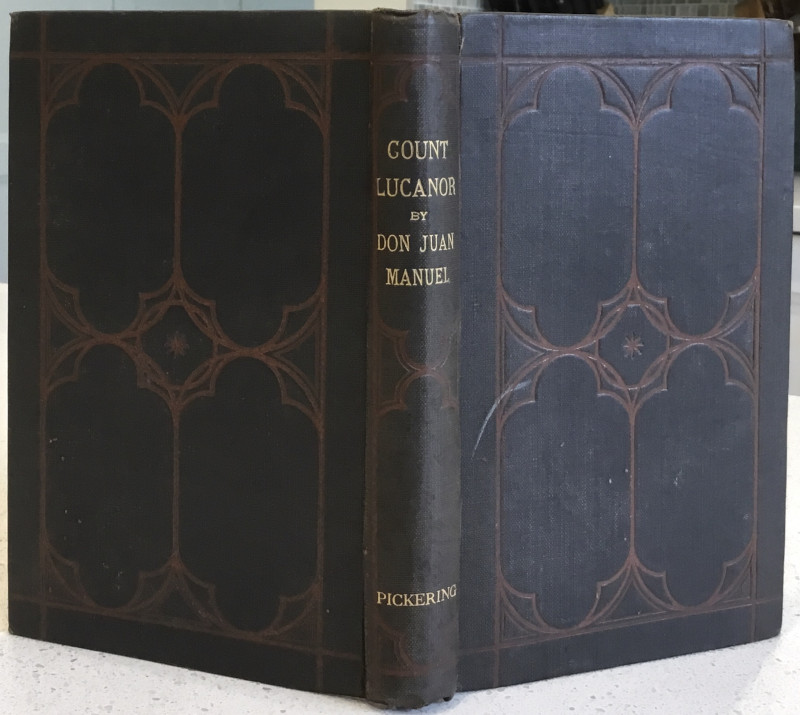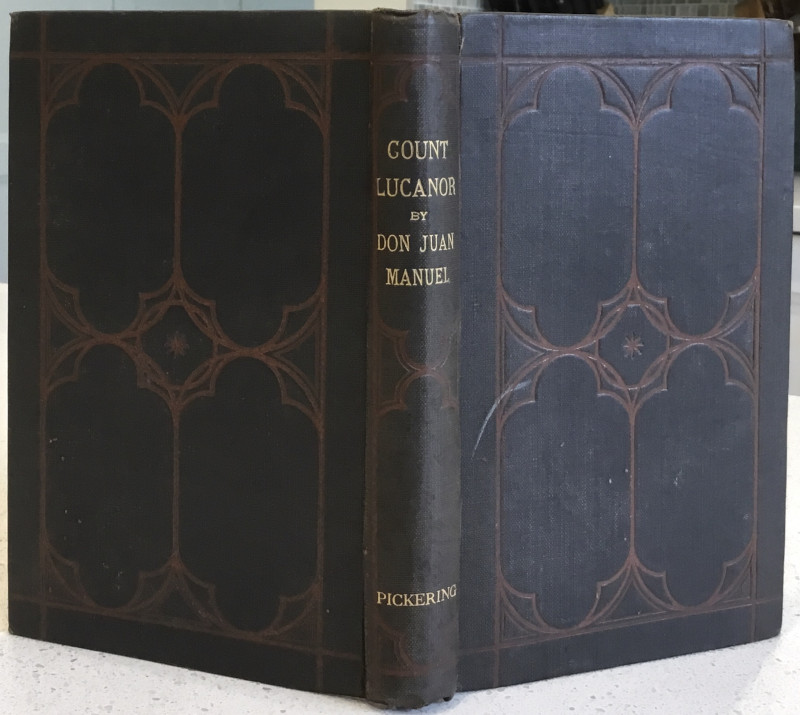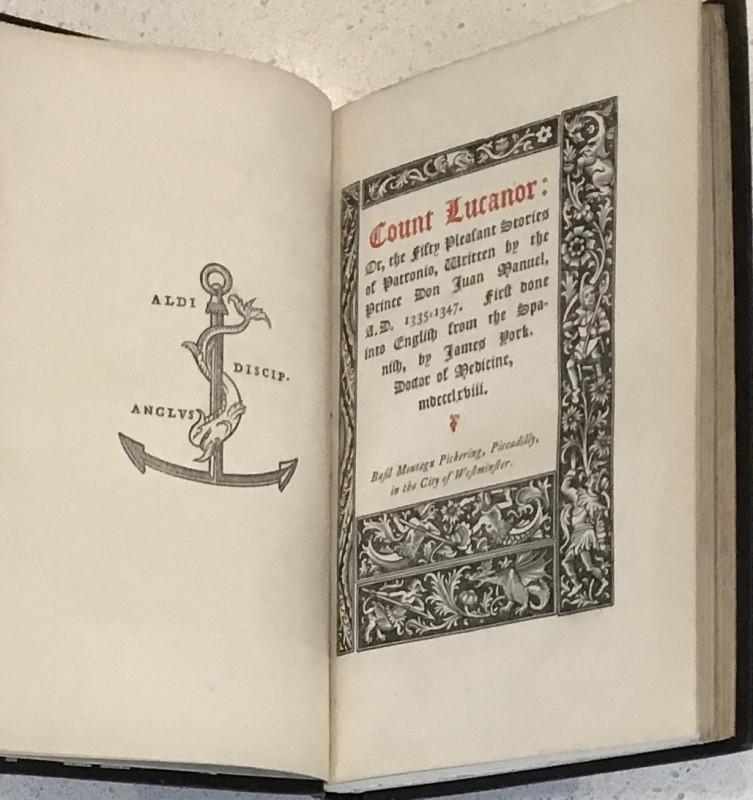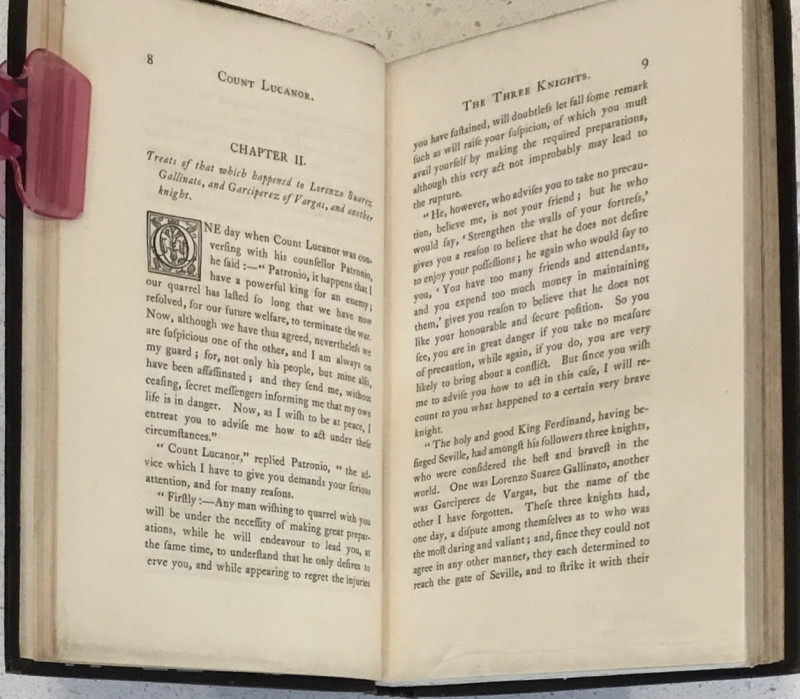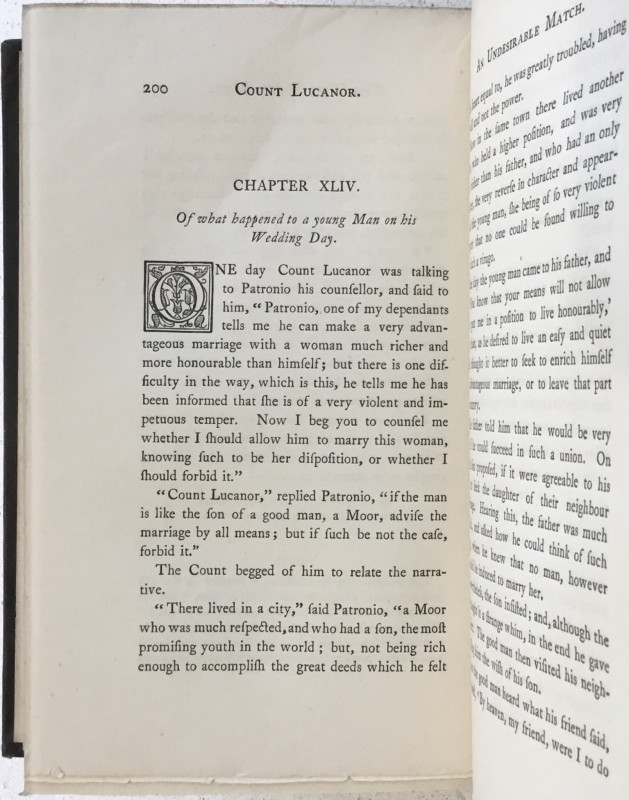 Book Description
First edition thus. "Written by Don Juan Manuel, A.D. 1335=1347. First done into English from the Spanish, by James York, Doctor of Medicine, mdccclxviii." A near fine copy; covers a touch rubbed with faint streak at lower front; slight hint of fraying at top of spine; publisher's ads on free endpapers.
Dealer Notes
Fifty stories written in the early 14th century — modern research says ca.1328-35 — translated by a certain Dr. James York, of whom little is known, and here first published in English in 1868, by Basil Montague Pickering, son and successor to William Pickering.
Entirely Spanish in heritage and nature; each tale is a conversation opened with an abstract query by Count Lucanor to his advisor, Patronio, who replies in the form of a tale. The pieces are short, mostly 4 or 5 pages each; tale #44 "Of what happened to a young Man on his wedding-day" is said to be Shakespeare's source for 'The Taming of the Shrew'.
The author, a member of the Castilian aristocracy — his grandfather was Fernando III, King of Castile — was one of the most wealthy and powerful noblemen of his day. 'El Conde Lucador' was not printed until 1575, and did not find its way into English until this little book was printed.
Author
Don Juan Manuel; James York (trans.)
Publisher
Westminster: Basil Montagu Pickering