Cary's New Itinerary or an accurate Delineationof the Great Roads both Direct and Cross throughout England and Wales , with many of the principal Roads in Scotland from an Actual Measurement etc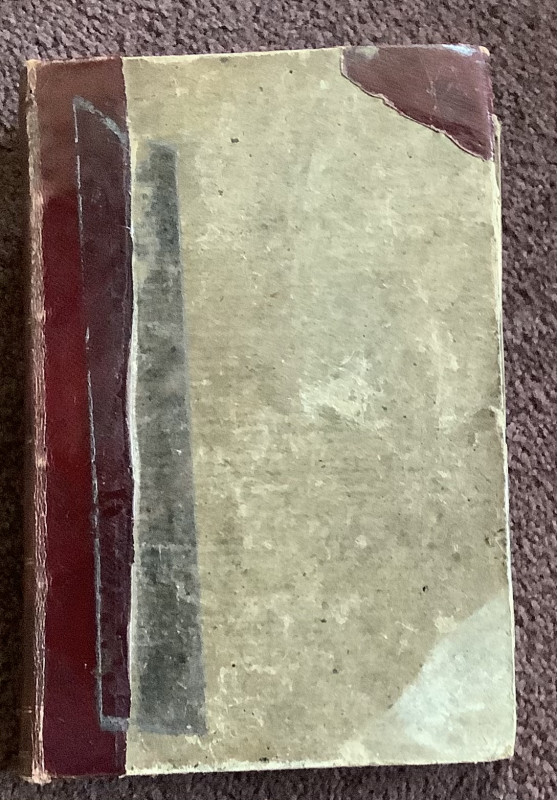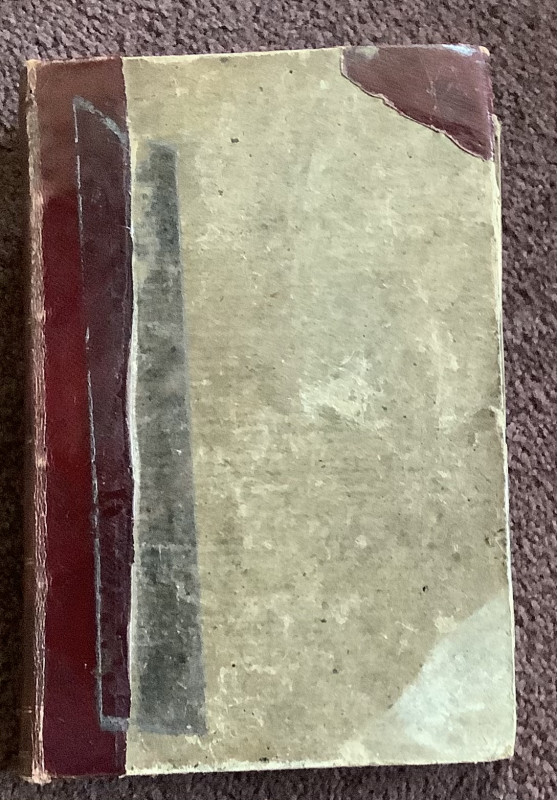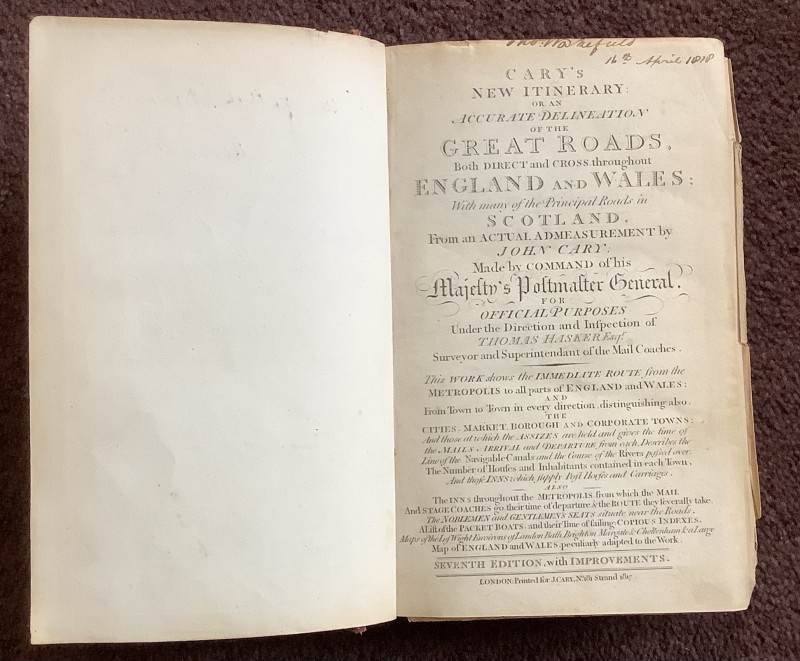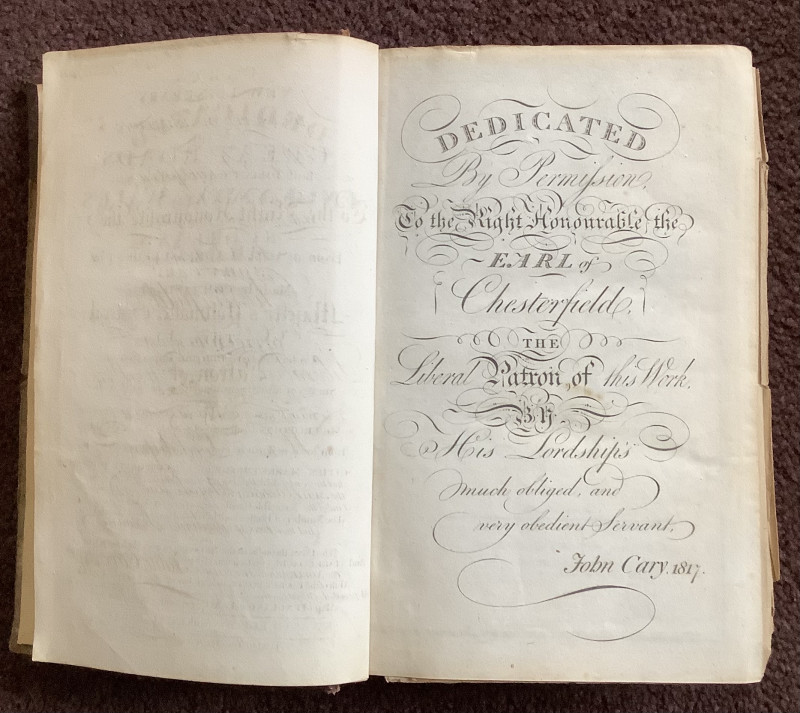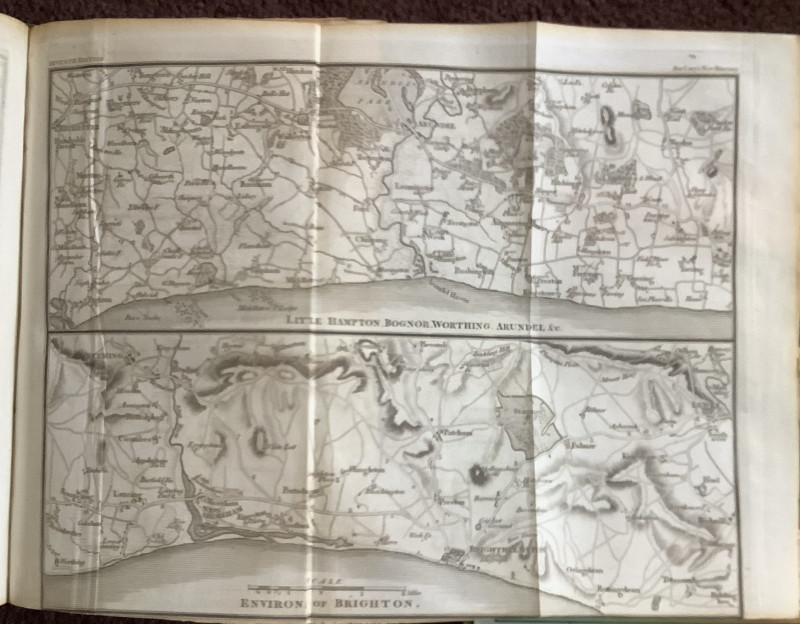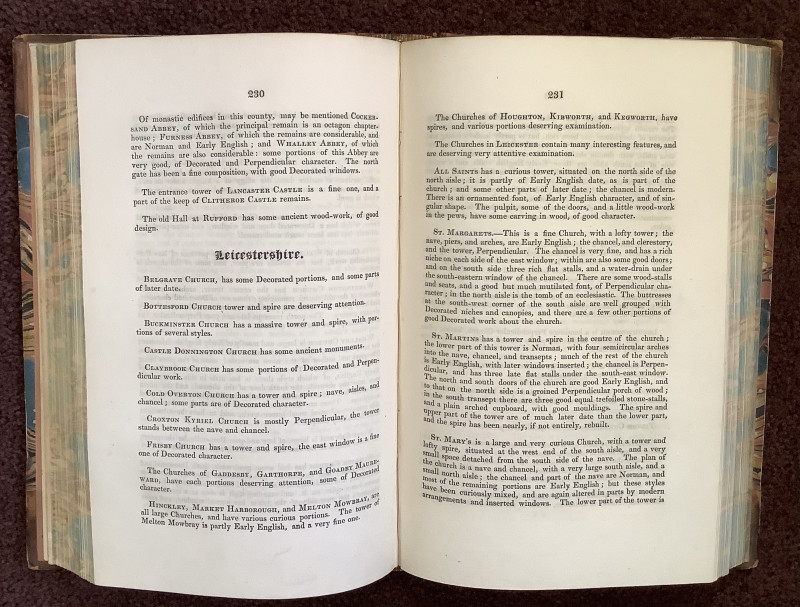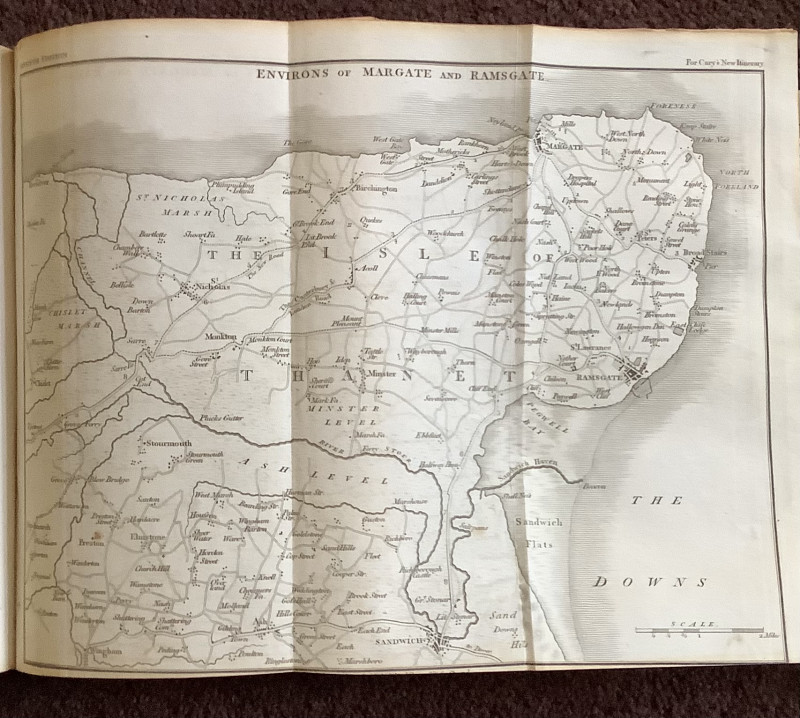 Book Description
A solid copy of the 7th Edition 1817- with improvements . Boards which have been re backed , rather crudely, with burgundy leather, gilt title to the spine. All the maps called for are present, some repaired. A little foxing but not intrusive , two previous owner inscriptions to front endpapers, 1924 and 1963. A perfectly readable copy.
Author
John Cary / Thomas Hasker
Pages
950 plus maps and Postal Charges.