The next book fair will be EDINBURGH PREMIER (with ABA) on Fri 24th & Sat 25th March (
click here
for details).
CLICK
HERE
TO SEE DETAILS OF ALL OUR FAIRS. THE FEBRUARY ONLINE BOOK FAIR IS NOW OPEN. CLICK
HERE
TO FIND OUT MORE.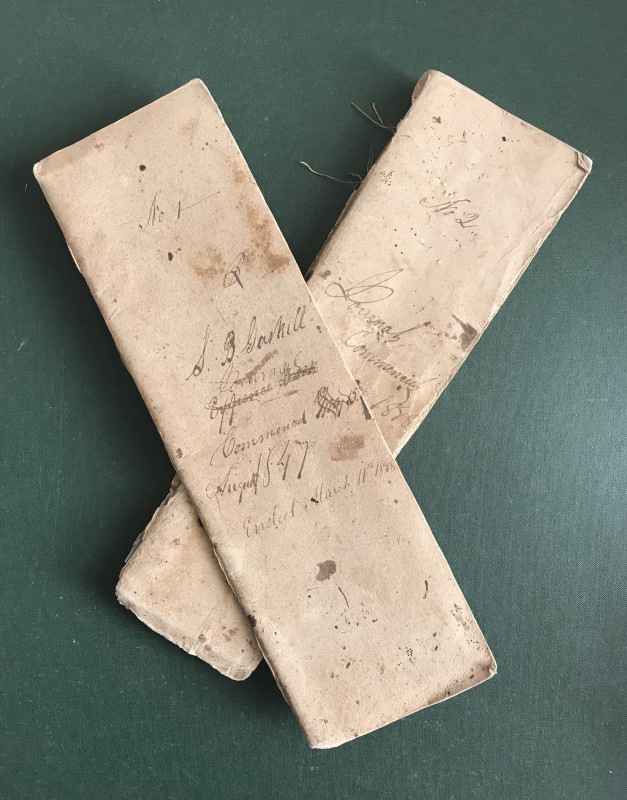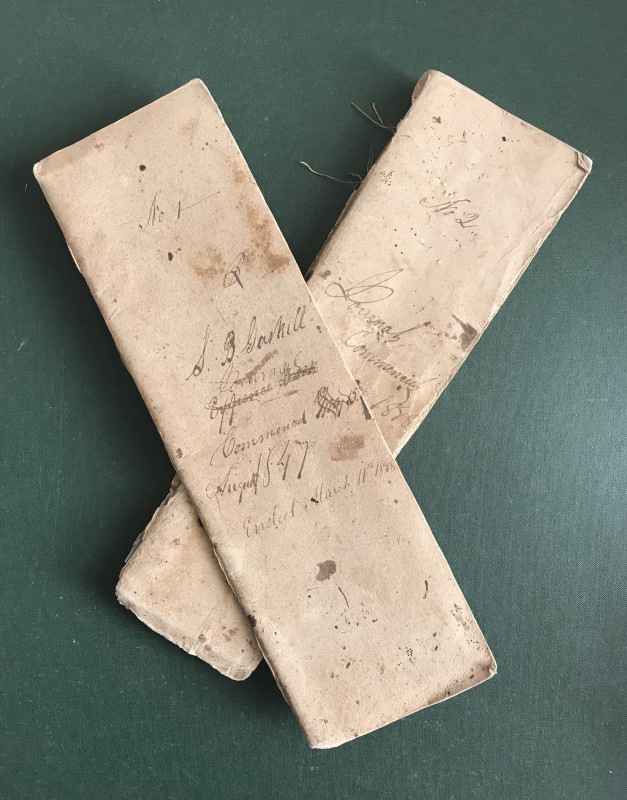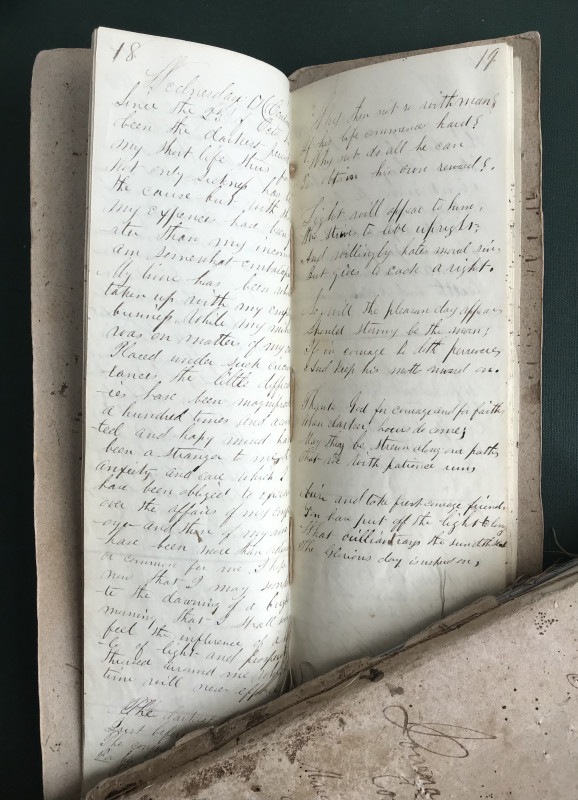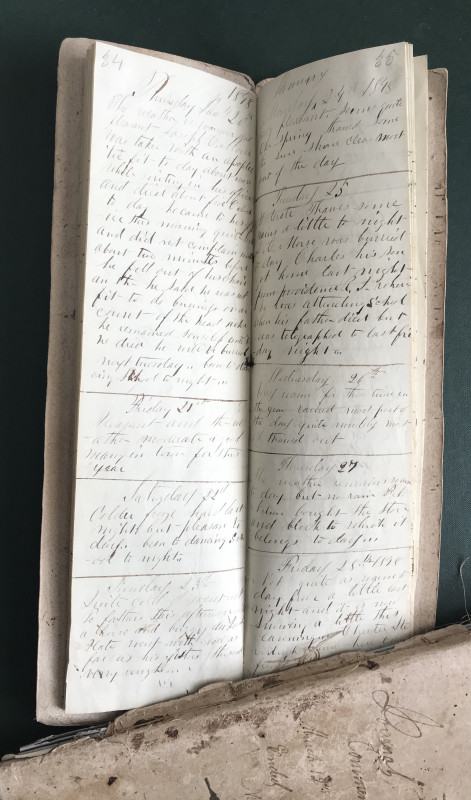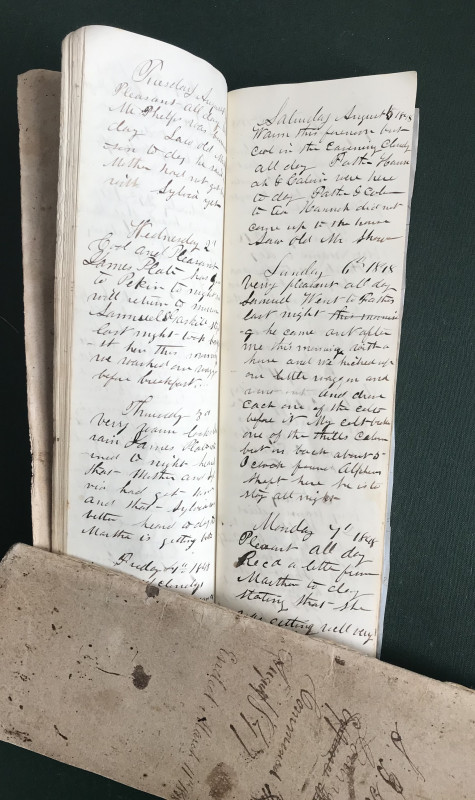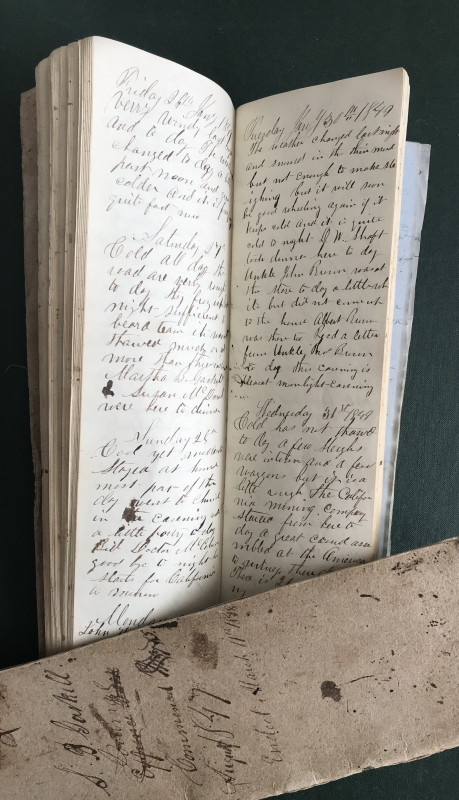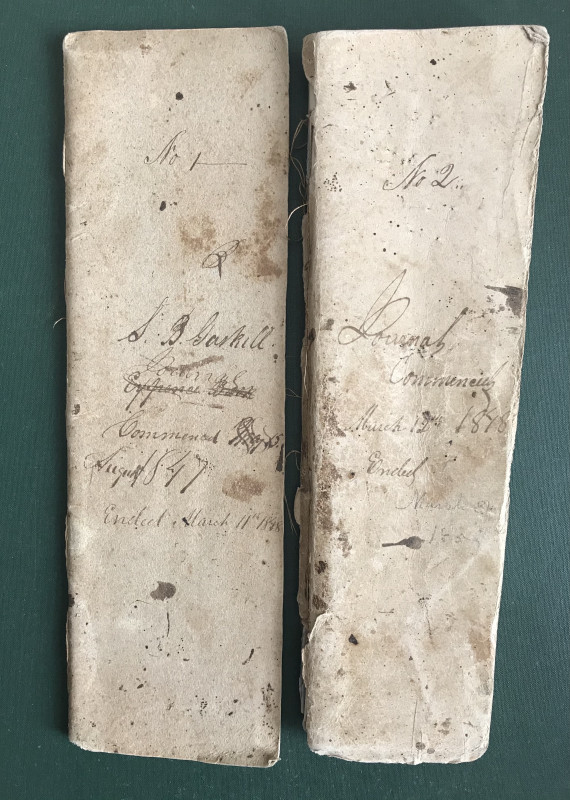 Book Description
2 Journals, 10 x 35cm. Approx 300 Handwritten full pages. Silas B. Gaskill (Born April 18th 1824) Married on 18th Feb 1846 to Christiana Shaft (Born May 19th 1825) Journal 1 Commences Aug 17th 1847 to March 11th 1848 Journal 2 Commences March 12th 1848 to Nov 1853. The journal begins in Silas's copperplate handwriting, and later Christiana's hand, with the writing & spelling complete different. The 23 year old Silas paints a vivid picture of life in Lockport & Ransomville, near Buffalo in the New York State. He runs a General Store in Lockport, writes much Poetry & keeps a daily Weather Report. 'Johny Cake Ridge' blocked, heavy snow, unable to pass on horseback. He drives a horse & trap, which is exchanged for a sledge in the snow. Silas writes about his anxieties about health & his expenses being greater than his income. He votes 'The straight democratic ticket'. Christiana is very ill for many weeks & is attended by Dr Schuler & Dr McCullum. He is friendly with the Ransom family, who together with the Curtis family established the town of Ransomville in 1842. They move to a stone house, attend the Universalist Church twice on Sundays. Goes to Wilson to hear Mr Gough lecture on temperance. Help 'getting up a division of the Sons of Temperance Society' 1849. The ladies make collars for them & Christiana rosettes. Move from Lockport to Ransomville in June 1849, Cholera reported in Lockport. Their first child, Nette, born 26th Jan 1851. Silas travels to New York often & bought sis (Nette) a ring, & Christiana a new pair of Gaiters & Scarf. May 1852, move with horse & buggy to Michigan, near Pontiac. Mentions the Railroad, close friends with the Hemingways. Builds a new house & starts farming.
Dealer Notes
A wonderful evocative account of daily life in New York State, during a period of change in the mid 19th Century.
Beautifully written, plenty more to discover, worthy of further research.
Author
Gaskill, Silas B. And Christiana
Binding
Original Thick Paper