Regretfully, due to Covid-19, we have decided to cancel our fairs up until the end of December. However, at this stage, we cannot confirm if our London Christmas Fair will take place but we will keep you updated.
OUR ONLINE BOOK FAIR IS STILL OPEN! ENJOY!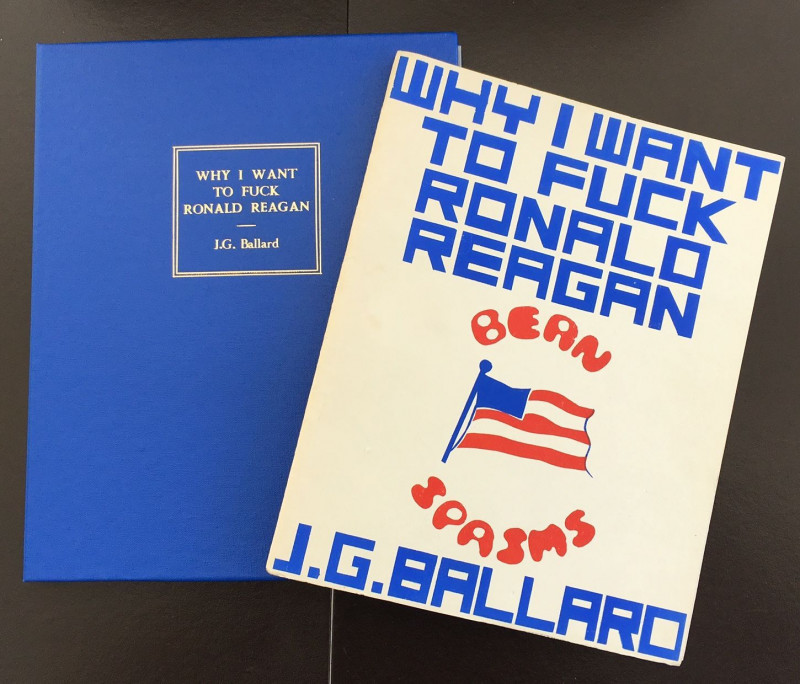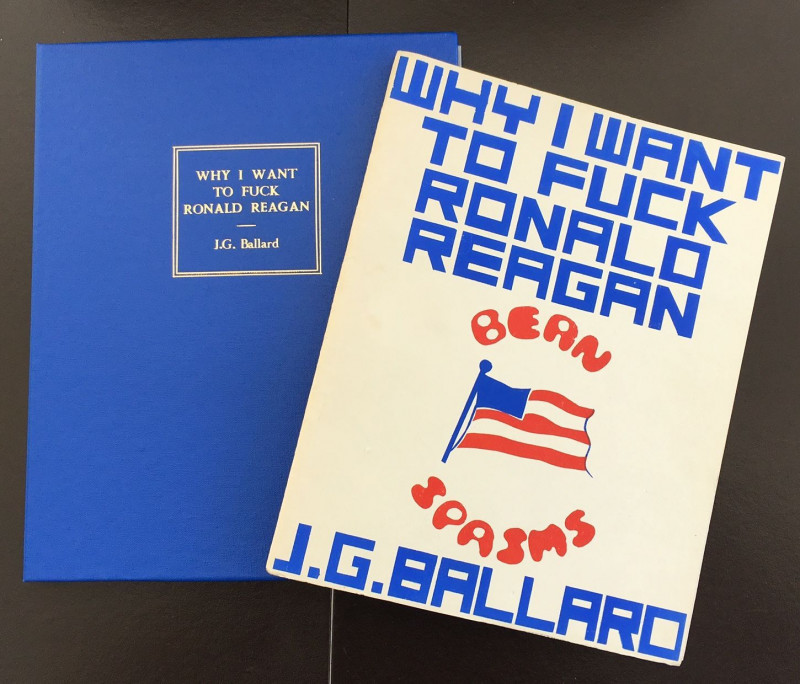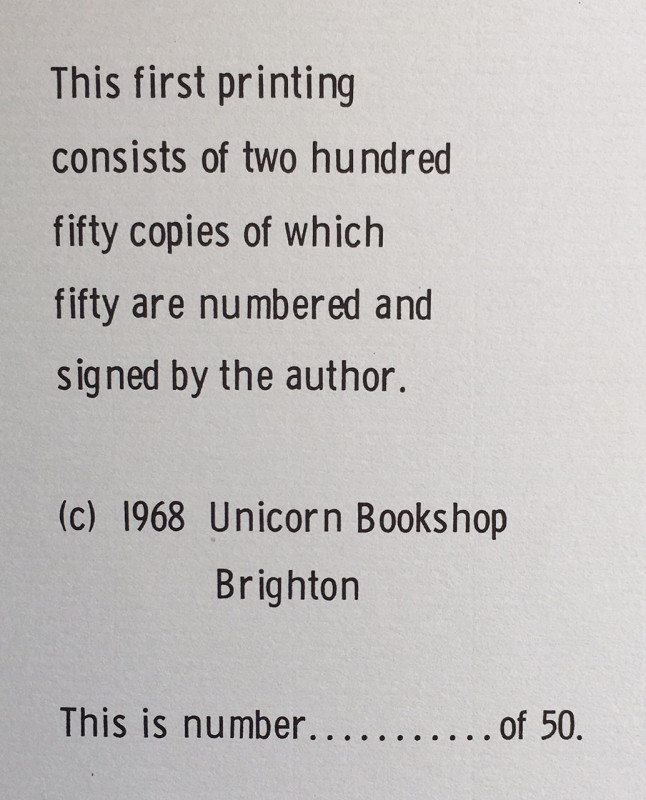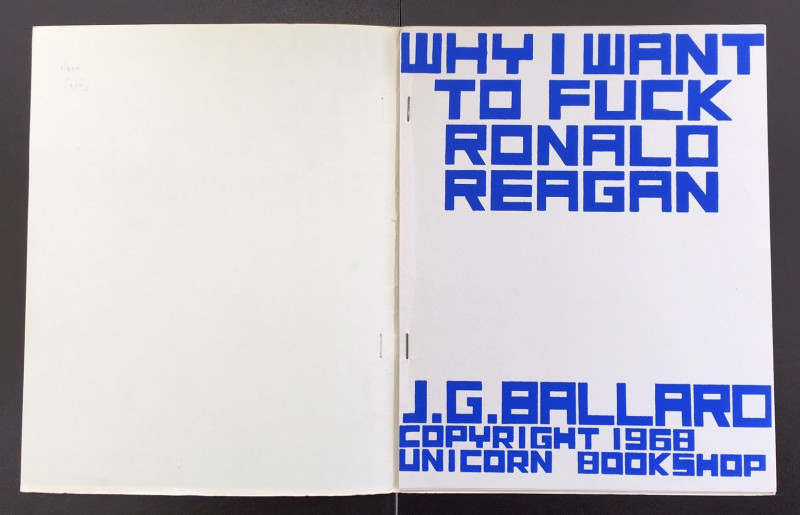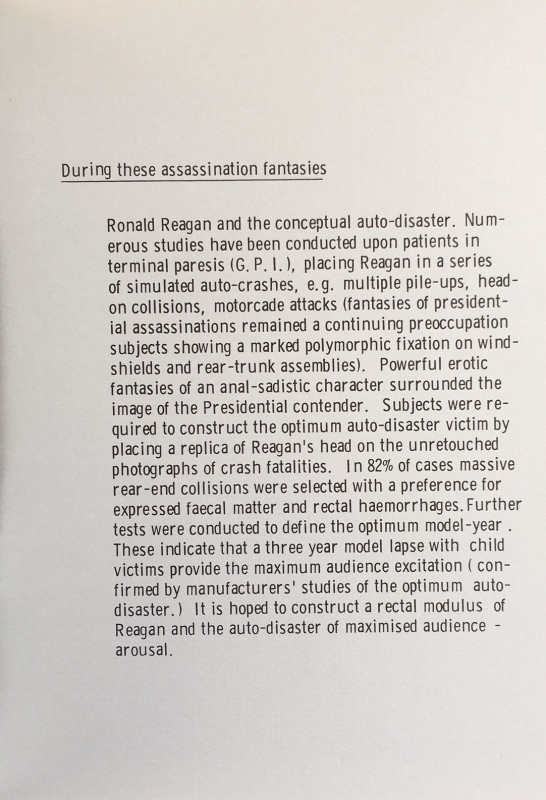 Book Description
The First UK printing published as a pamphlet by the Unicorn Bookshop, Brighton, in 1968. One of just 250 copies of which the first 50 were signed and numbered by the author. This copy is unsigned and unnumbered. Quarto. Original silk screened wrappers. Stapled as issued. In near Fine condition with just a hint of toning to the spine. Housed in a custom solander box with gilt titling. This very scarce title is 'written in the style of a scientific paper and catalogues an apocryphal series of bizarre experiments intended to measure the psychosexual appeal of Ronald Reagan, who was then the Governor of California and candidate for the 1968 Republican presidential nomination'. A bookseller who sold the pamphlet was charged with obscenity In 1970. The pamphlet was added as an appendix to Doubleday's first American edition of 'The Atrocity Exhibition', which was destroyed prior to release. A Very scarce 'Ballard' title.
Publisher
Unicorn Bookshop (Brighton) : 1968