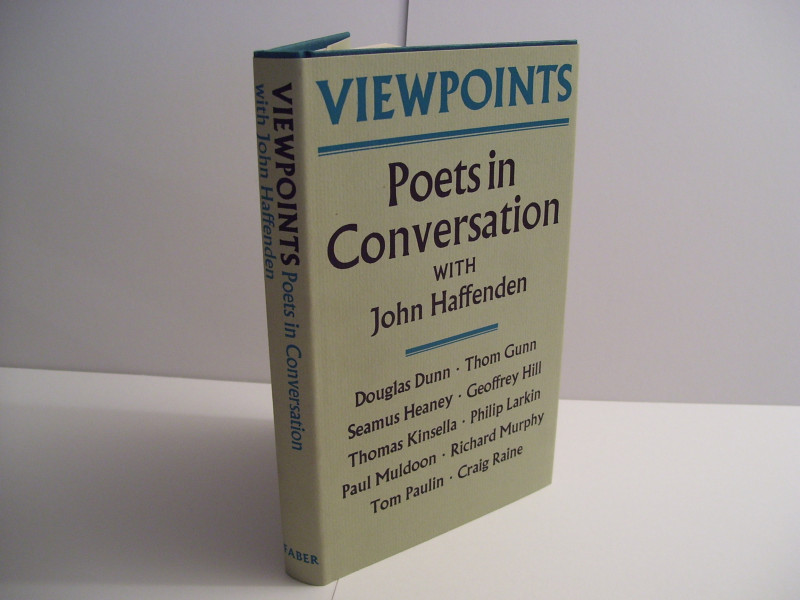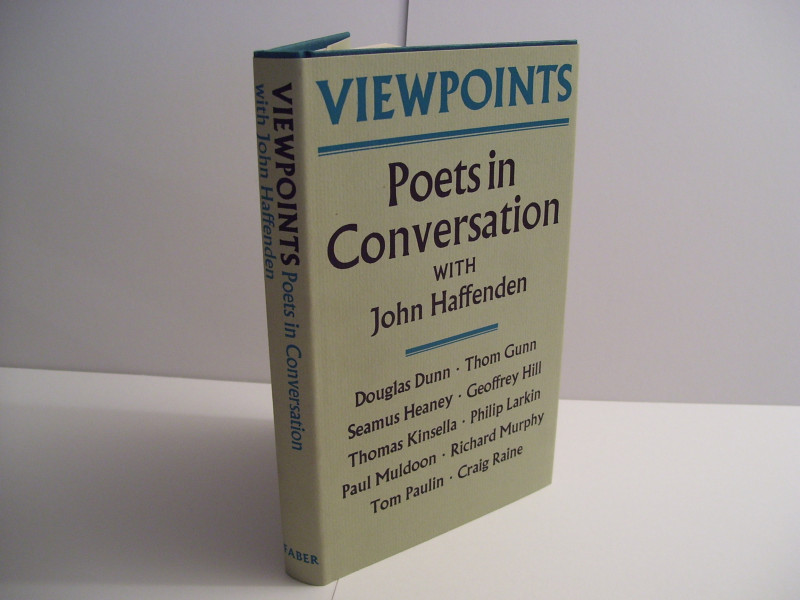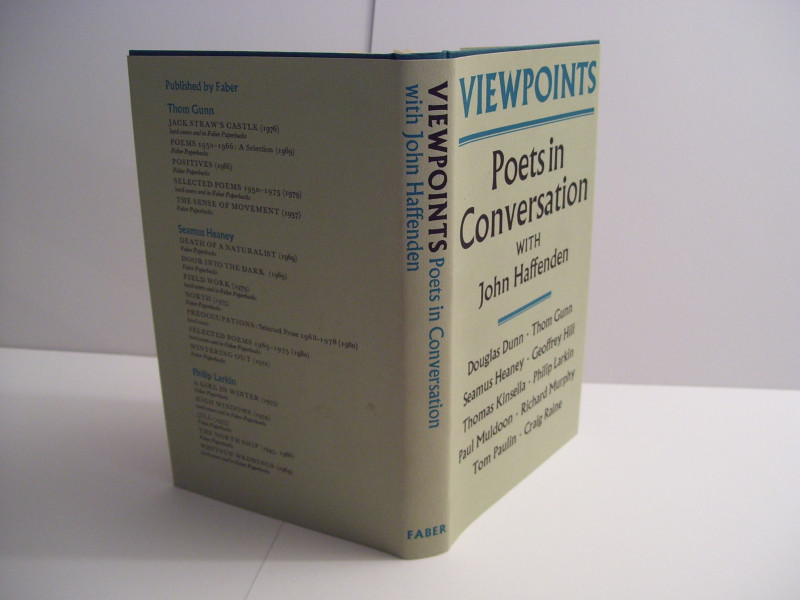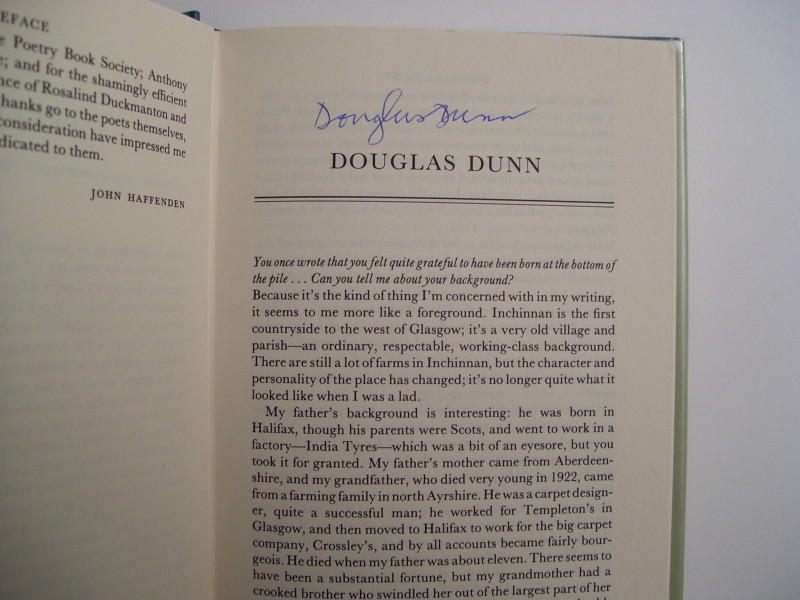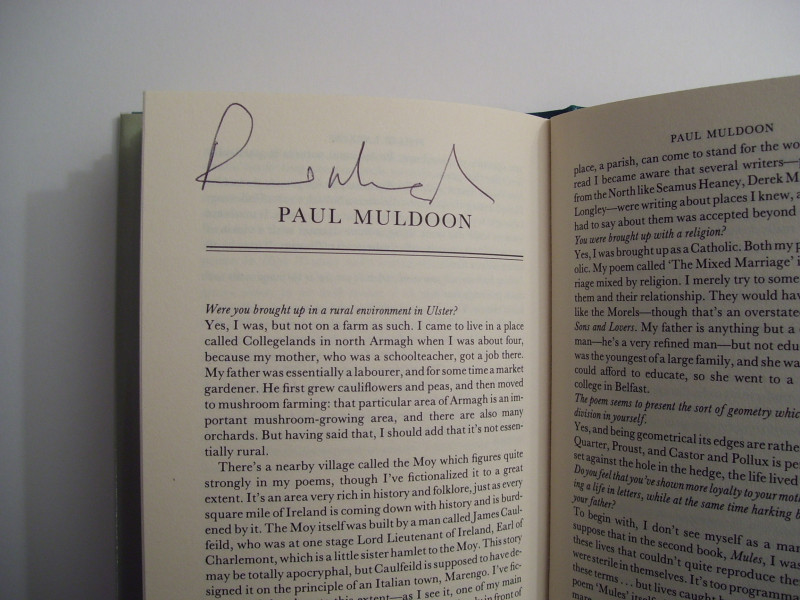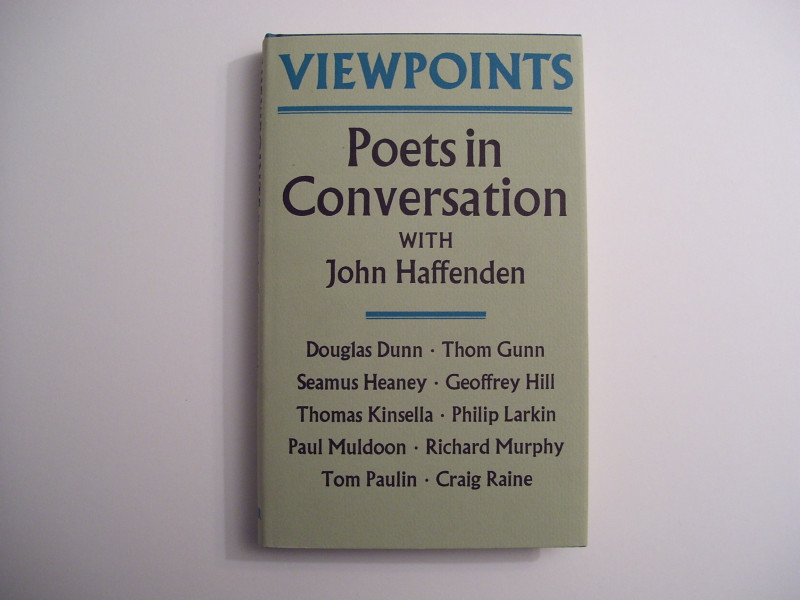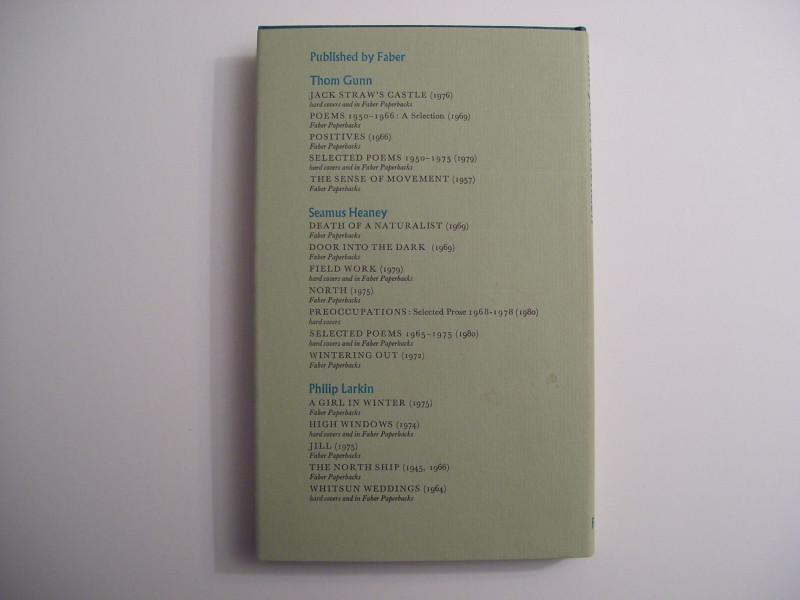 Book Description
First Edition. Contains fascinating conversations with Douglas Dunn, Thom Gunn, Seamus Heaney, Geoffrey Hill, Thomas Kinsella, Philip Larkin, Paul Muldoon, Richard Murphy, Tom Paulin and Craig Raine. Signed by Douglas Dunn and Paul Muldoon at their contributions.
Publisher
London: Faber and Faber.
Condition
Fine copy in like dustjacket, with a couple of small mark on the rear panel (see image).