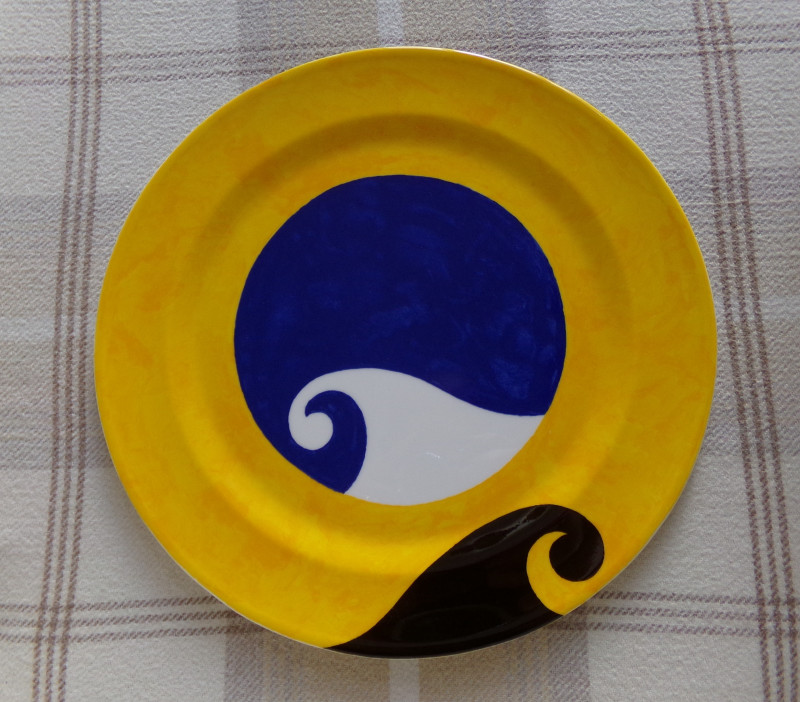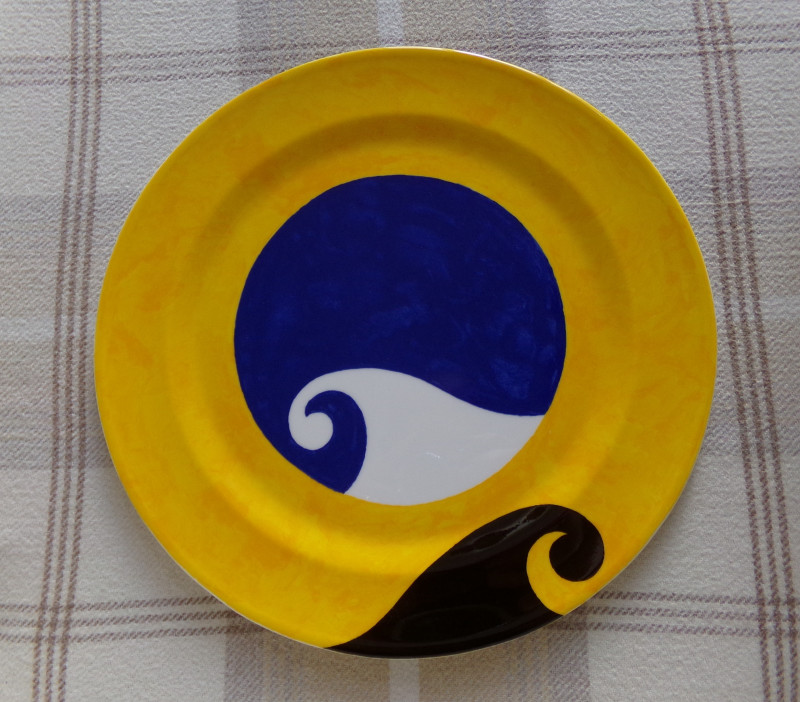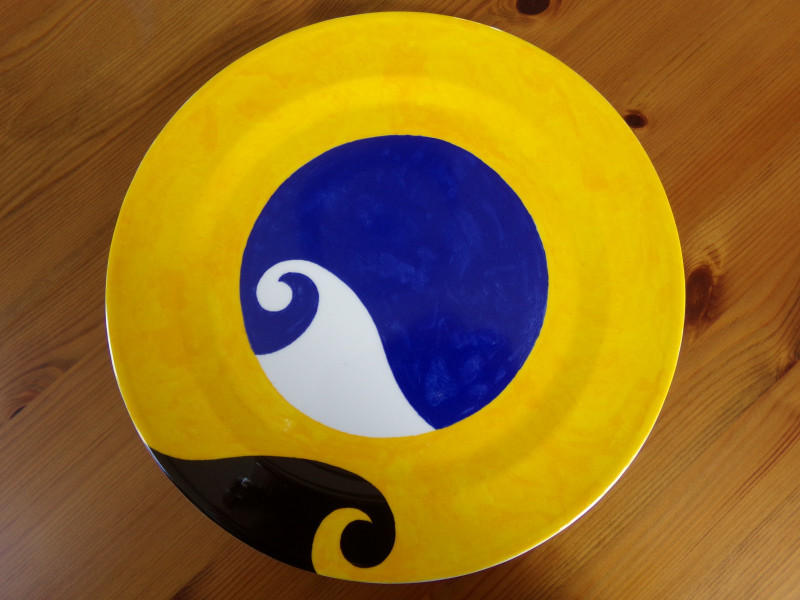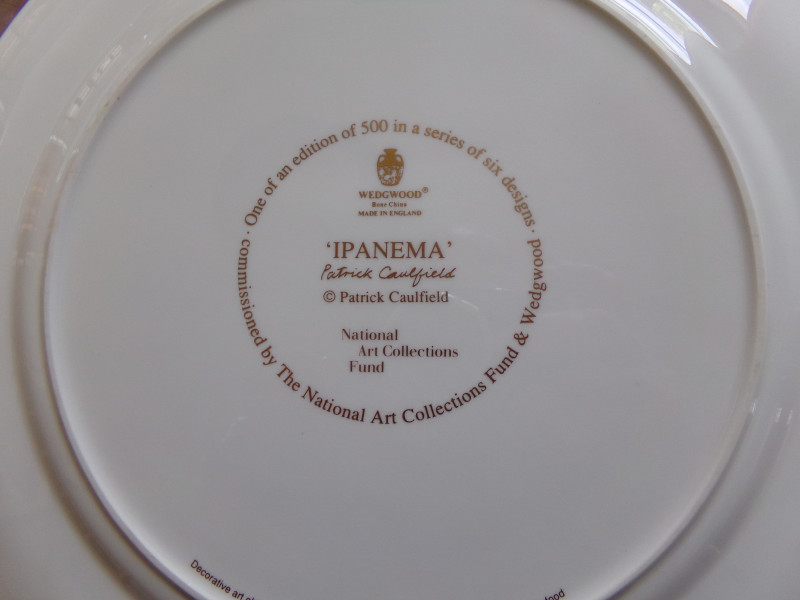 Book Description
CAULFIELD, Patrick. Ceramic plate design of counterpointed waves in enamels titled 'Ipanema'. Plate made of bone china and manufactured by Josiah Wedgwood and Sons Ltd., Stoke-on-Trent, England, 1992. One of a limited edition of 500 numbered plates commissioned by the National Art Fund. Dimensions: 31 cm diameter. With the following printed on bottom: 'Ipanema', artists's facsimile signature, copyright, and 'One of an edition of 500 in a series of six designs. Commissioned by the National Art Collections Fund and Wedgwood. WEDGWOOD. MADE IN ENGLAND National Art Collections Fund' Plate in Fine condition.
Dealer Notes
Note: The other contemporary British artists commissioned as part of this limited edition series were Peter Blake, Patrick Heron, Bruce McLean, Eduardo Paolozzi and John Piper.

Patrick Caulfield's instantly recognisable paintings and prints can seem deceptively simple, with their bold colours and seemingly banal subject matter. Although part of the 1960s Pop Art generation by default, Caulfield preferred, if anything, to see himself s a 'formal artist' and while his use of commercial gloss house-paint in his early works could be seen as akin to Pop Art techniques, that is where the similarity ends. Avoiding blatantly contemporary imagery, Caulfield was interested in what he called 'the shock of the familiar' and in reinvigorating traditional genres from art history such as landscape, still-life and the domestic interior.
Caulfield's later paintings dispensed with the bold outlines altogether. He wrote of how, "A simple description of the way I've worked is to say that having painted and drawn in a linear way, without shadow, I gradually abandoned the linear structure and began to rely much more on light and shade which is perhaps a more sculptural interpretation of my visual world".
Printmaking was in no way a secondary pursuit and Caulfield's prints are remarkably complementary to his paintings. The silkscreen process, like the housepaint Caulfield had used for his early paintings, was derived from commercial processes rather than traditional fine art techniques. It enabled great precision and suited his simplified compositions with their clean lines and areas of pure colours. His approach to image making and his bold and succinct visual style lent itself well to all kinds of multimedia projects: mosaics, murals, stained glass windows and tapestries.
Author
CAULFIELD, Patrick
Publisher
National Art Fund and Josiah Wedgwood and Sons Ltd