Kids' Night In (Signed by Jessica Adams, Philip Ardagh, Eoin Colfer, Annie Dalton, Michael Morpurgo, Darren Shan and Jacqueline Wilson).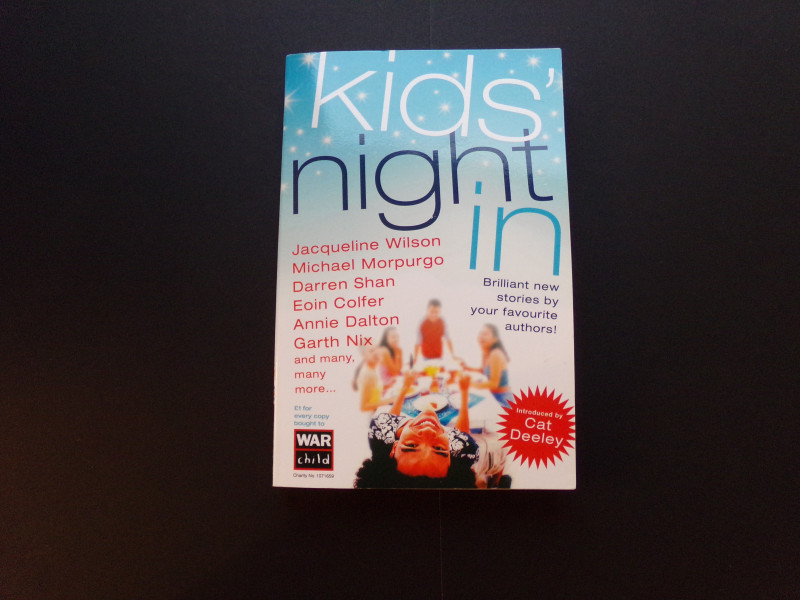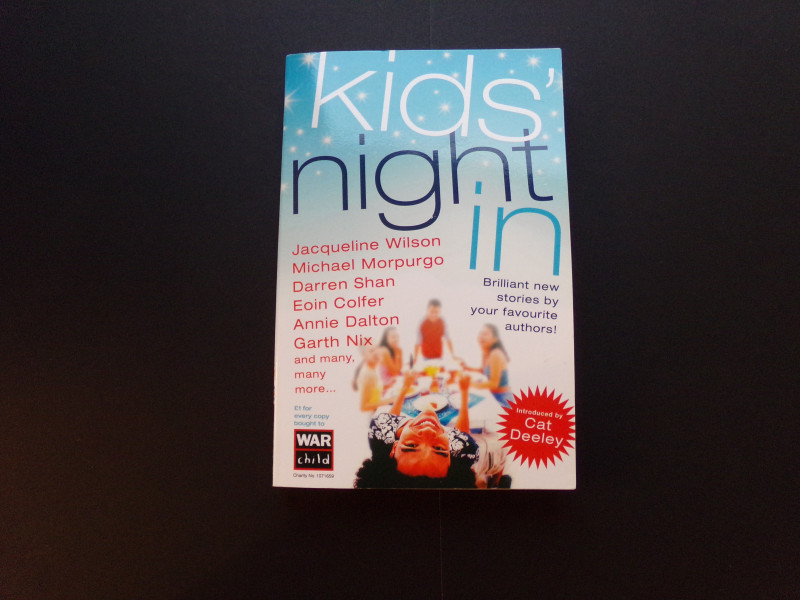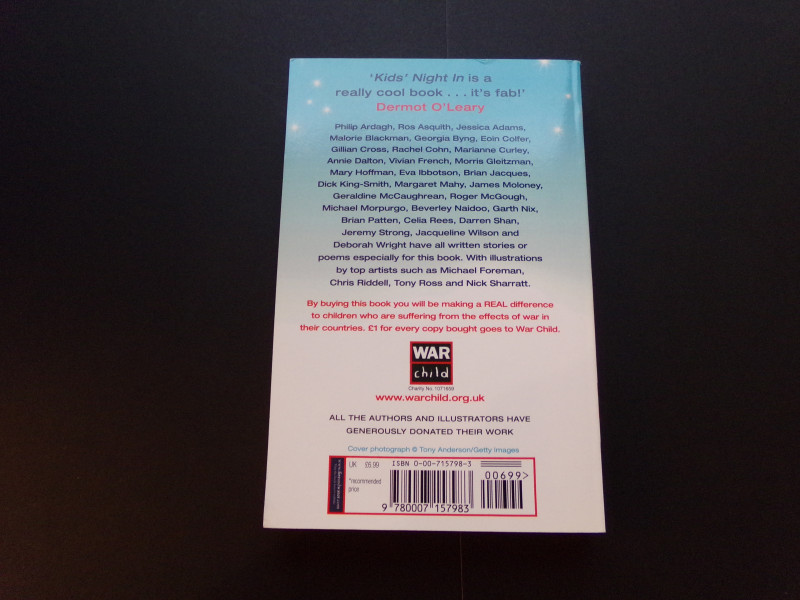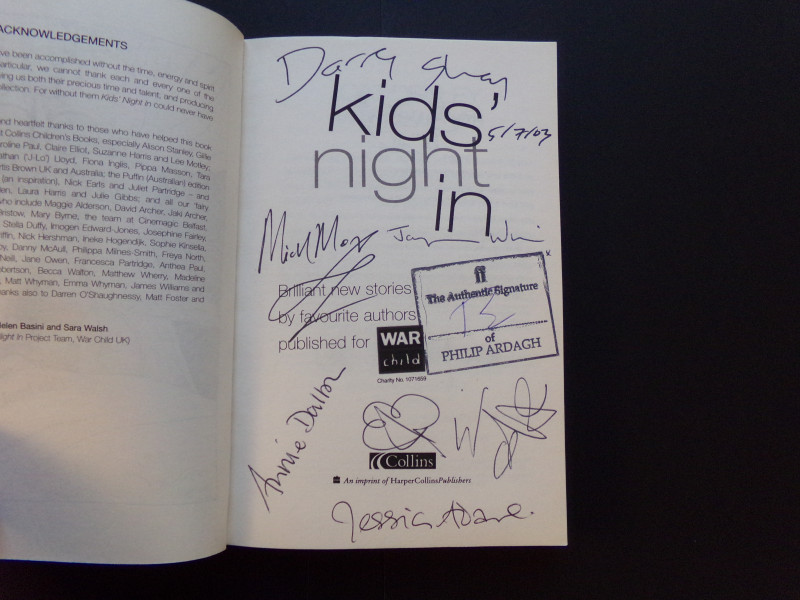 Book Description
This copy signed by seven of the contributors including Michael Morpurgo and Jacqueline Wilson. When this children's anthology of brand new stories and poems was first published £1 for every copy sold went to the charity War Child. Introduction by Cat Deeley; afterword by Dermot O'Leary. Big name contributors for this bumper children's anthology published in aid of the charity WarChild are Philip Ardagh, Ros Asquith, Jessica Adams, Malorie Blackman, Georgia Byng, Eoin Colfer, Gillian Cross, Rachel Cohn, Marianne Curley, Annie Dalton, Vivian French, Morris Gleitzman, Mary Hoffman, Eva Ibbotson, Brian Jacques, Robin Jarvis, Dick King-Smith, Margaret Mahy, James Maloney, Geraldine McCaughrean, Roger McGough, Michael Morpurgo, Beverley Naidoo, Garth Nix, Brian Patten, Celia Rees, Chris Riddell, Tony Ross, Nick Sharratt, Darren Shan, Jeremy Strong, Jacqueline Wilson, Deborah Wright All material has been specially commissioned for the collection.
Author
A collection of stories by Eoin Colfer, Annie Dalton, Michael Morpurgo, Garth Nix, Darren Shan and Jacqueline Wilson, etc.
Binding
Paperback original.
Publisher
London: Collins.
Illustrator
Illustrated by Michael Foreman, Robin Jarvis, Chris Riddell, Nick Sharratt and others.
Condition
Fine copy, as issued.