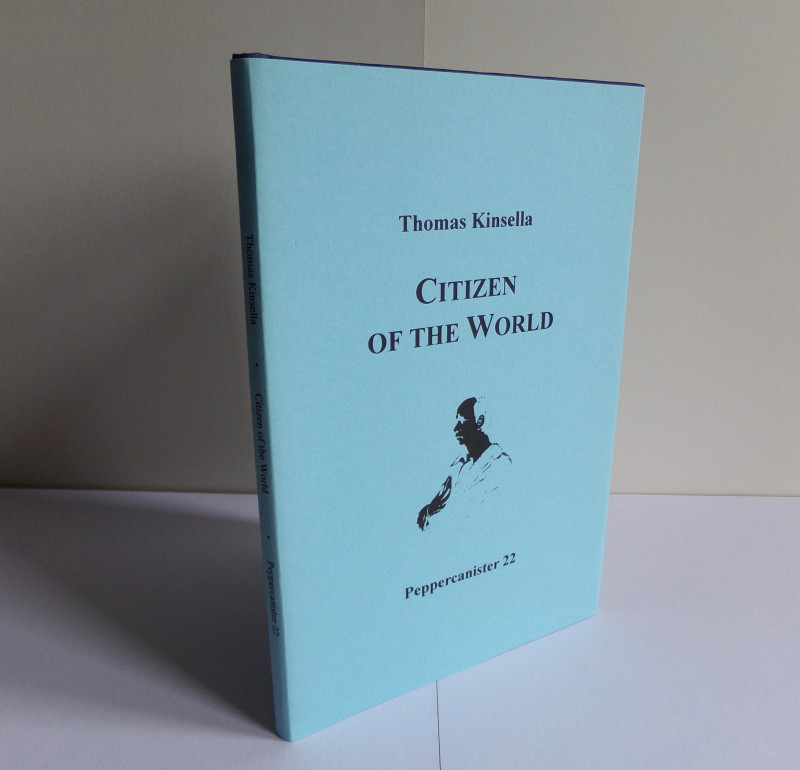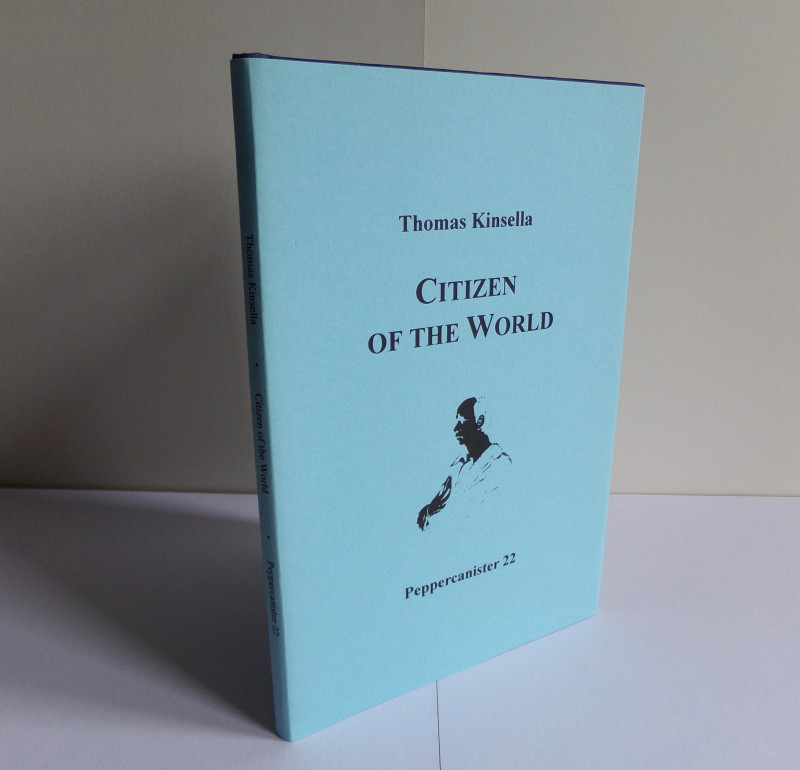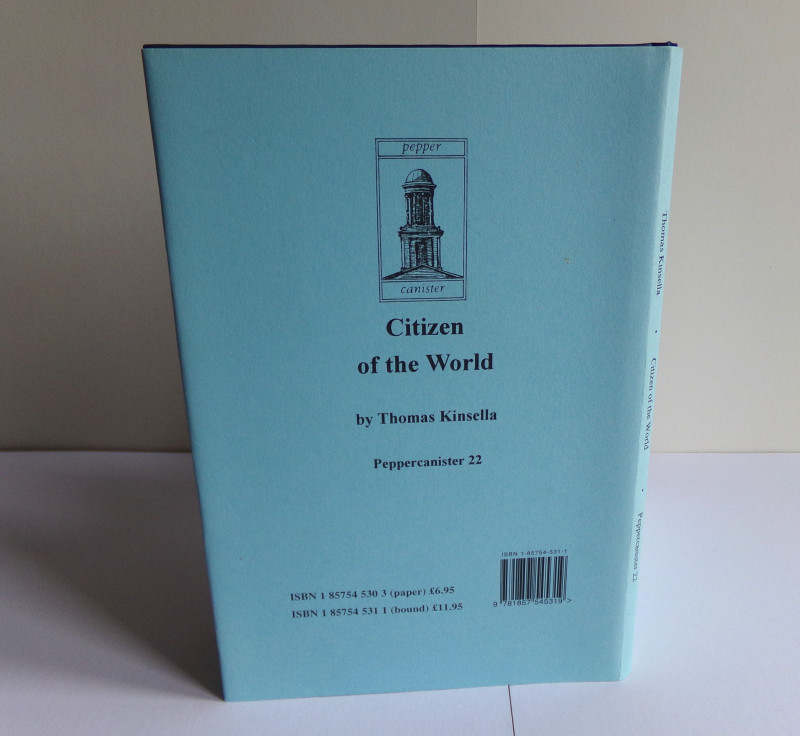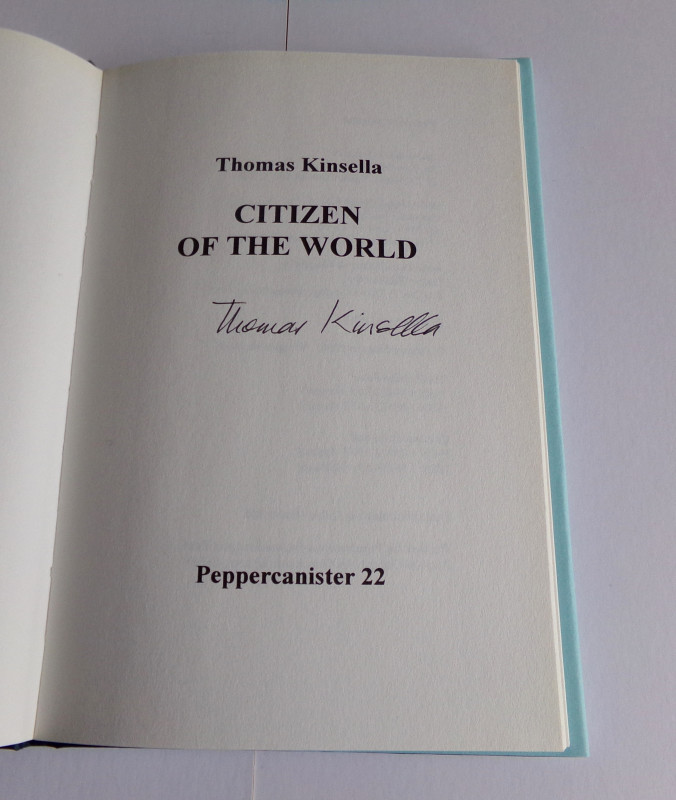 Book Description
KINSELLA, Thomas. Citizen of the World. Dublin: Peppercanister 2000. Signed by the author. One of 250 hardback copies, from a total edition of 1050 copies [The remainder of the edition were paperback copies].
Dealer Notes
In a New York Times Book Review article, Calvin Bedient claimed long before the poet Thomas Kinsella sadly died in Dublin in 2021 that he, "can hardly write a worthless poem." He is "probably the most accomplished, fluent, and ambitious Irish poet of the younger generation," according to John Montague, while Dictionary of Literary Biography essayist Thomas H. Jackson judged that Kinsella's "technical virtuosity and the profound originality of his subject matter set him apart from his contemporaries." Kinsella indeed claimed M.L. Rosenthal in The New Poets: American and British Poetry since World War II. "seems to me to have the most distinctive voice of his generation in Ireland, though it is also the most versatile and the most sensitive to 'outside' influences."
Publisher
Dublin: Peppercanister
Condition
Fine copy in like dj, as issued.