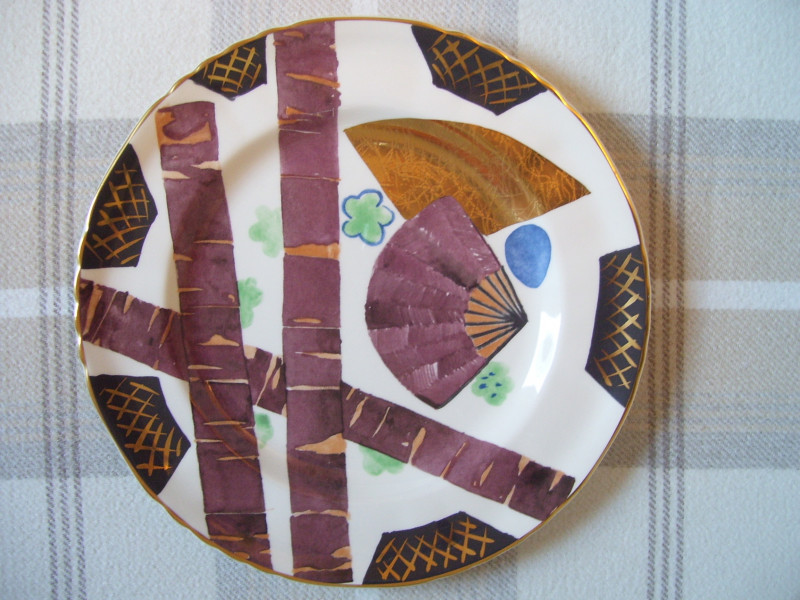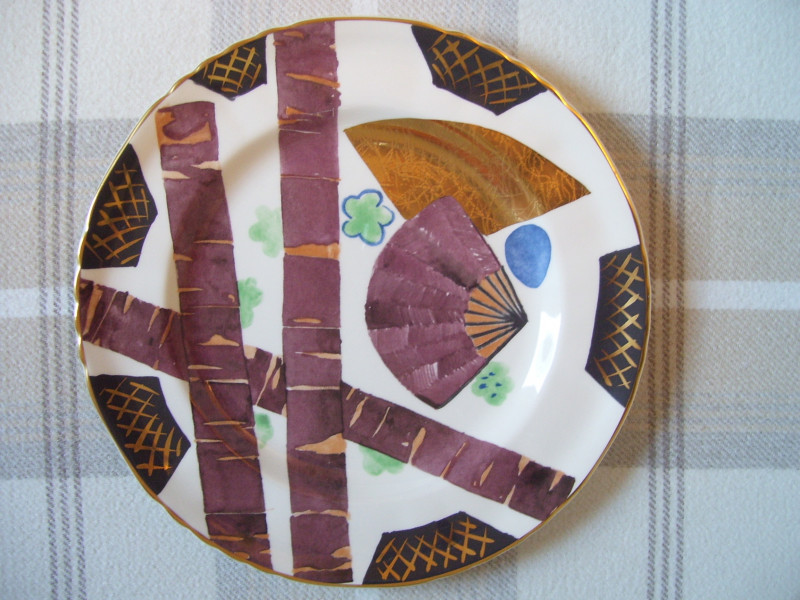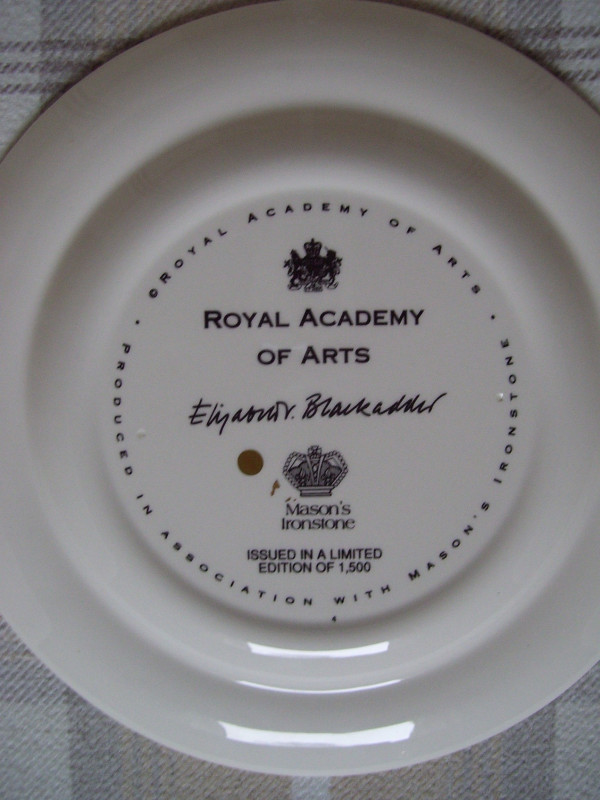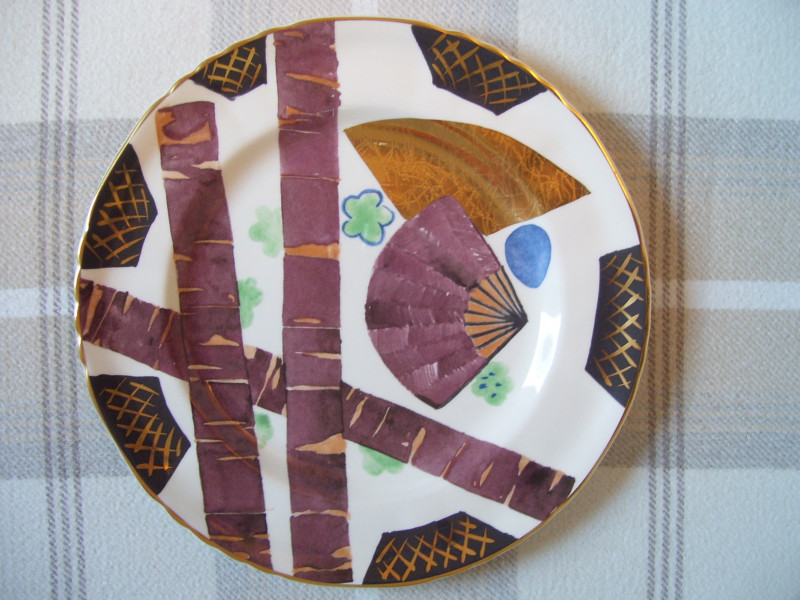 Book Description
London: Royal Academy of Arts, produced in association with Mason's Ironstone. Nd (1980s/90s). An attractive untitled ceramic Art Plate designed by the internationally renowned Scottish artist, Elizabeth Blackadder. The composition reflects Blackadder's fascination with Japan and, as with her still lifes in other media, explores objects in various compositional combinations from a non-traditional perspective. One of a limited edition of 1500 unnumbered copies. The design transfer-printed directly on to the plate, with a fan-shape of gold leaf fired onto the surface of the fired glaze. Diameter 27cm. Plate in Fine condition.
Dealer Notes
Mason's Ironstone is now part of the Wedgwood Group, which it joined in 1973.
Author
Elizabeth Blackadder.
Publisher
Royal Academy of Arts.
Condition
Fine condition.