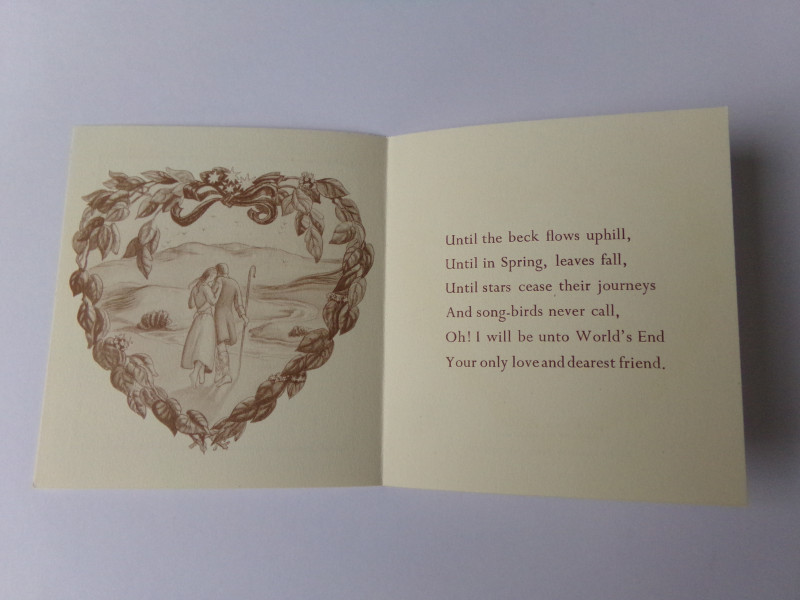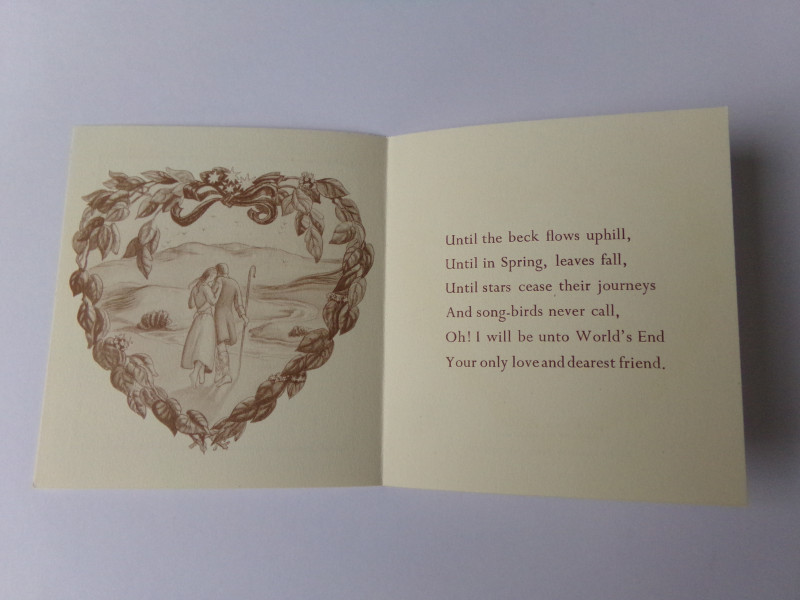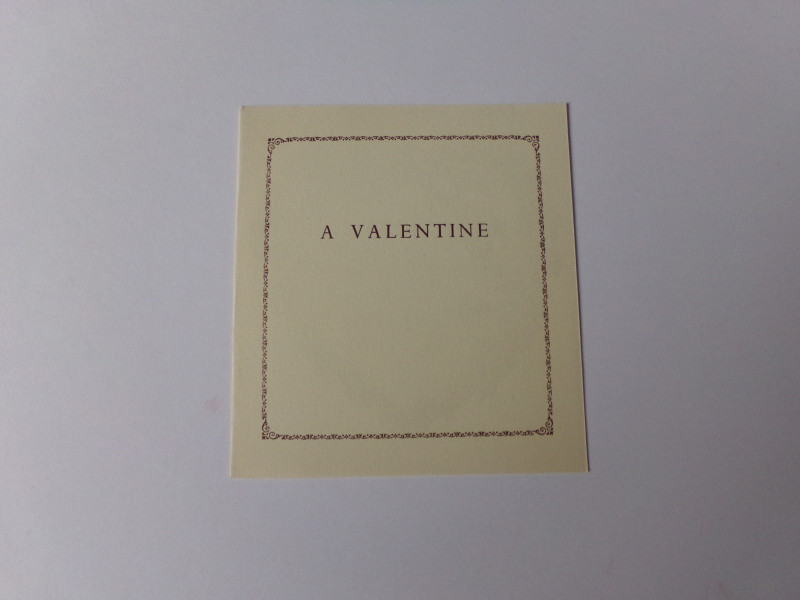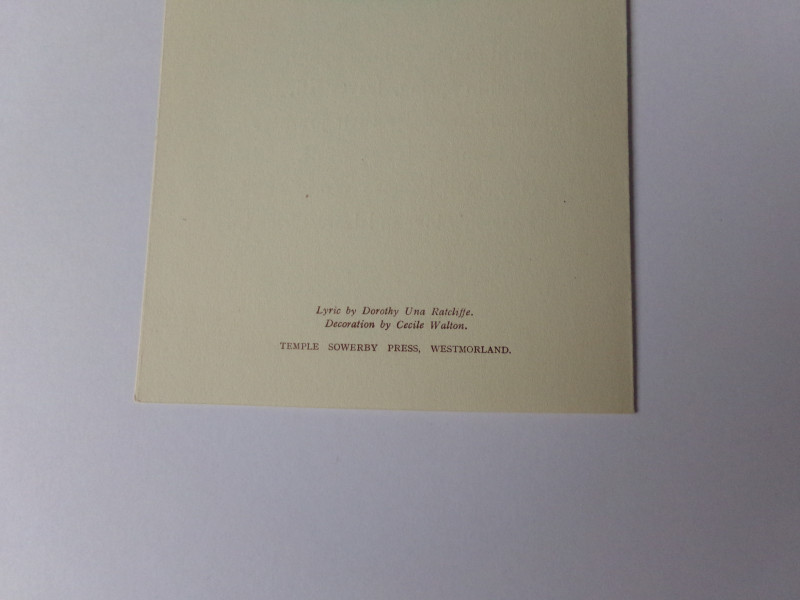 Book Description
RATCLIFFE, Dorothy Una. Six line poem titled 'A Valentine'. Westmorland: Temple Sowerby Press, early 1950s. With an original illustration by Cecile Walton. Single cream card, folded once to make four pages. Fine, as issued
Dealer Notes
Dorothy Una Ratcliffe (often known as D.U.R.) (1887-1967) led a rich and colourful life. Glamorous, wealthy, a socialite who loved nature and the gypsy life, she published almost fifty books, travelled all over the world, nurtured her garden, adored Yorkshire and its traditions, was a prolific collector and the inspiration behind an magnificent legacy to Leeds.
Cecile Walton (29 March 1891 – 23 April 1956), was a Scottish painter, illustrator and sculptor. As a child she was taught drawing by Jessie M. King and etching by the Celtic Revival artist John Duncan. She and her husband Eric were two of the moving spirits of the Edinburgh chapter of the Symbolist movement in the early 20th century. In 1911, she was commissioned by the publishers T.C. & E.C. Jack to illustrate their edition of Hans Andersen's Fairy Tales. By 1923 her marriage to Robertson Failed and they were divorced in 1927. Her painting faltered and she focused more on illustration. Walton is best known for her ironic self-portrait Romance, held by the National Gallery in Edinburgh, in which she depicts herself as a latter-day Olympia, critically inspecting her newborn son Edward, while both are watched by his sibling Gavril. She died in Edinburgh on 23 April 1956.
Author
RATCLIFFE, Dorothy Una/ Cecile WALTON.
Binding
Cream card, folded once.
Publisher
Westmorland: Temple Sowerby Press.
Illustrator
Cecile Walton.
Condition
Fine, as issued.