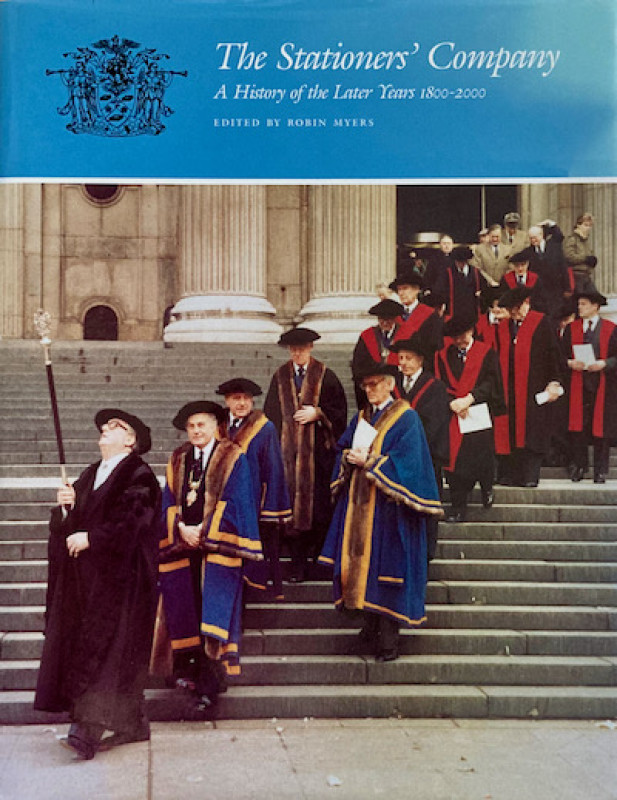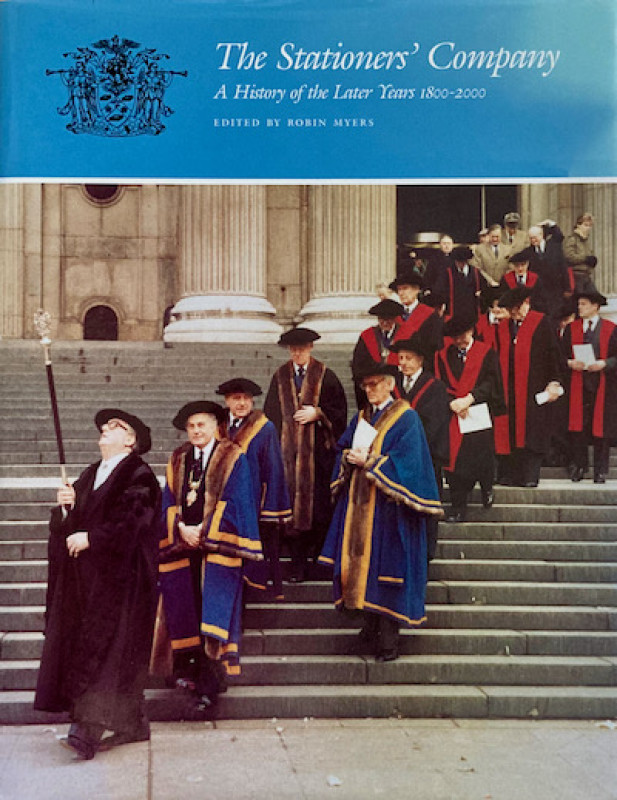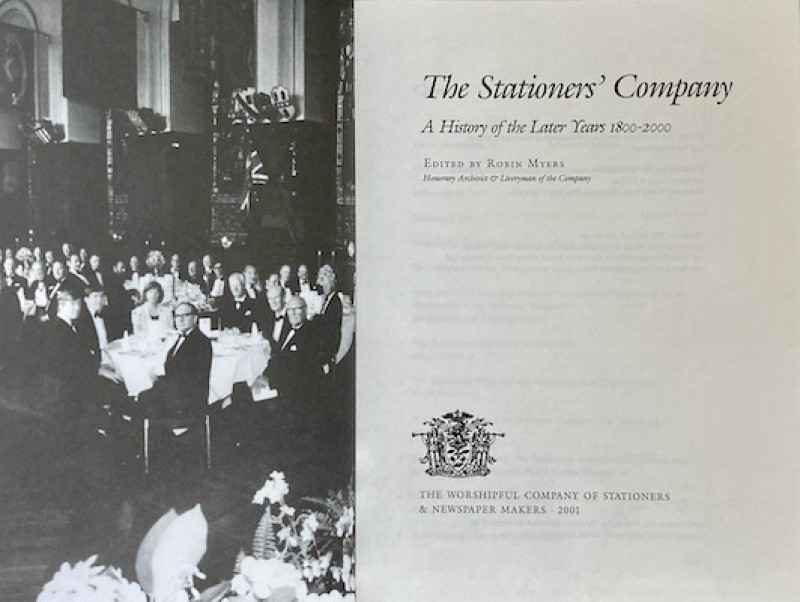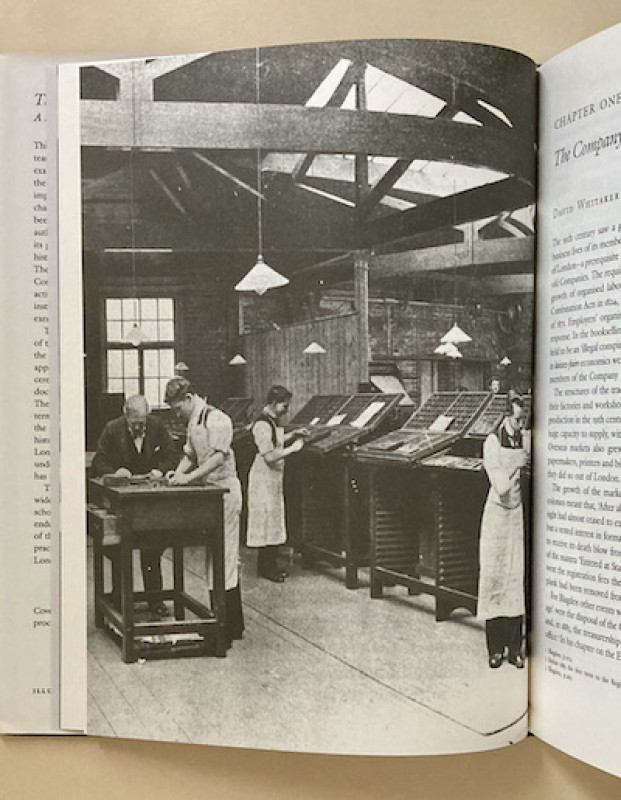 Book Description
A PRESENTATION COPY OF 'A KEY RESOURCE FOR THOSE WITH SPECIAL INTERESTS IN THE LONDON BOOK TRADE'

Quarto in 8s (268 x 206mm), pp. xxi, [1 (illustration)], 265, [1 (blank)]. Half-tone frontispiece, 16 full-page and 66 smaller illustrations, and 4 diagrams in the text. Original blue boards, titled and ruled in gilt on black panel on spine, spine lettered and decorated in gilt, dustwrapper, not price-clipped. (Extremities lightly rubbed, edges and upper board slightly bumped, dustwrapper lightly rubbed and creased at edges, partially faded, light marks on pastedowns and verso of dustwrapper flaps.) A very good copy. Provenance: Paul Duncan Beattie, 11 April 2016 (presentation book label on front free endpaper 'Presented to Paul Duncan Beattie by the Worshipful Company of Stationers and Newspaper Makers on the occasion of his freedom ceremony, Monday, 11 April 2016').
Dealer Notes
First edition. Edited by Robin Myers (the Honorary Archivist of the Stationers' Company) and founded upon the work of the Past Master George Mandl (1923-1997), The Stationer's Company 'is not a chronicle but a history of every aspect of our guild's life' by authors who are not Stationers and who, since they 'have felt no editorial constraints, [...] have not feared to be critical of the Company from time to time, balancing its successes with its failures' (Foreword, pp. xi-xii). Myers – who had been the Honorary Archivist since 1978 – contributed a chapter titled 'From Past to Present: The Archive, the Library and the Company's Heritage' and co-wrote another with Michael Berlin, titled 'From Masters to Managing Directors: The Impact of Technology on the Membership of the Stationers' Company'.

Further chapters cover 'The Company and Trades of the Guild' and 'The Registering Office and the Administration of Legal Deposit' by David Whitaker; 'The Newspaper Makers and the Stationers' and 'Networks and Hierarchies: The Stationers' Company in the City of London' by Michael Harris; 'The English Stock and the Stationers' Company: The Final Years' by Richard Bowden; 'Tradition and Innovation: The Company's Administration, Finance and Entertainment in a Changing World' and 'The Charities, the School and Technical Training' by Penelope Hunting; and 'The Stationers' Hall' by Ann Saunders. The appendices contain details of the 'Annals of the Company, City and the Trades of the Guild', 'Archival and other Exhibitions Held at Stationers' Hall, 1912-95', and 'Principal Records in the Muniment Room'; lists of the Company's Masters, Silver Medallists, notable members, etc.; and a very useful bibliography of 'Books and Articles on the Stationers' Company'.

Reviewing The Stationers' Company. A History of the Later Years 1800-2000 Alison Shell wrote that '[t]his book is handsomely produced [...] and will be a key resource for those with special interests in the London book trade or, more generally, in the City of London' (The Library, ser. 7, vol. 3 (2002), pp. 335-338, at p. 338).
Author
MYERS, Robin (editor)
Publisher
Chichester: 'Printed ... at Unwin Brothers, the Gresham Press' and 'Published for The Worshipful Company of Stationers & Newspaper Makers by Phillimore & Co Ltd'