The Mint. A Day-Book of the R.A.F. Depot between August and December 1922 with Later Notes, by 352087 A/c Ross. Edited by A.W. Lawrence.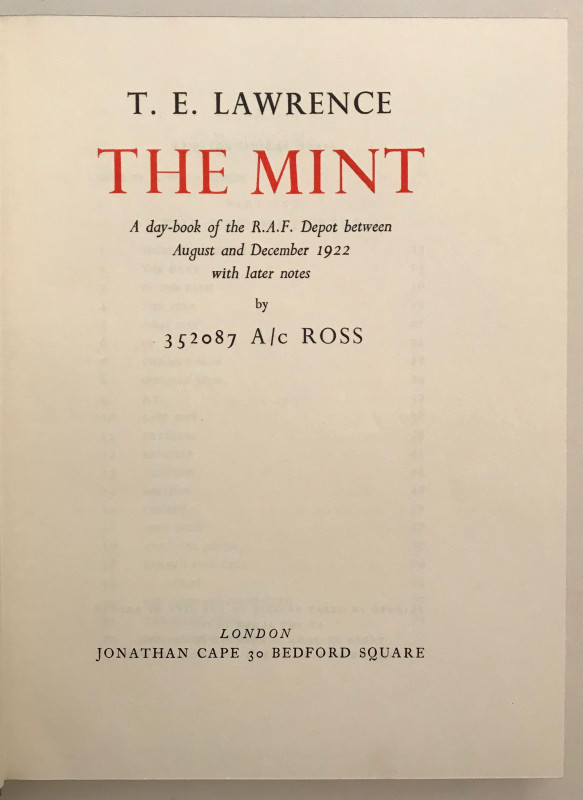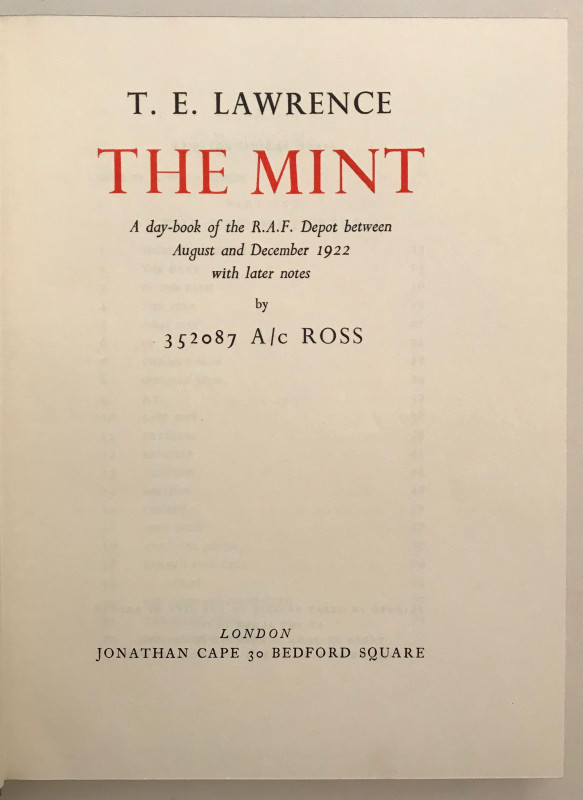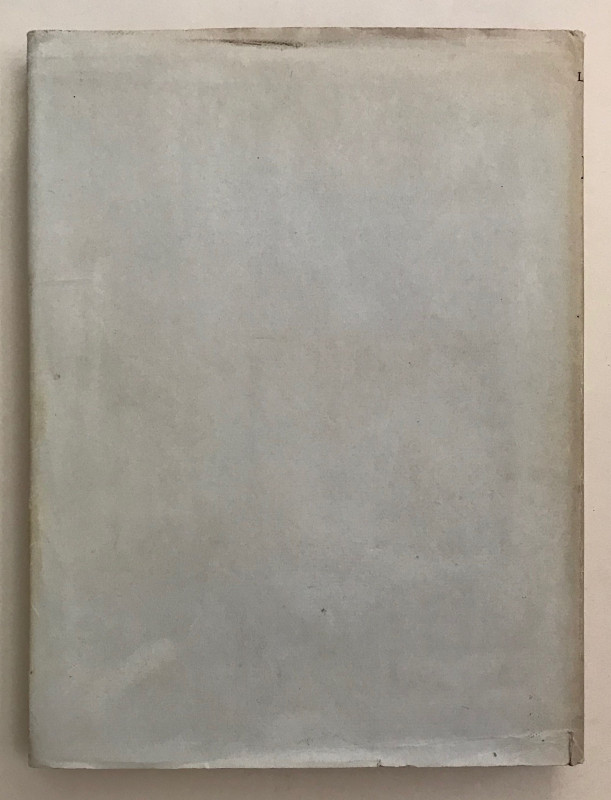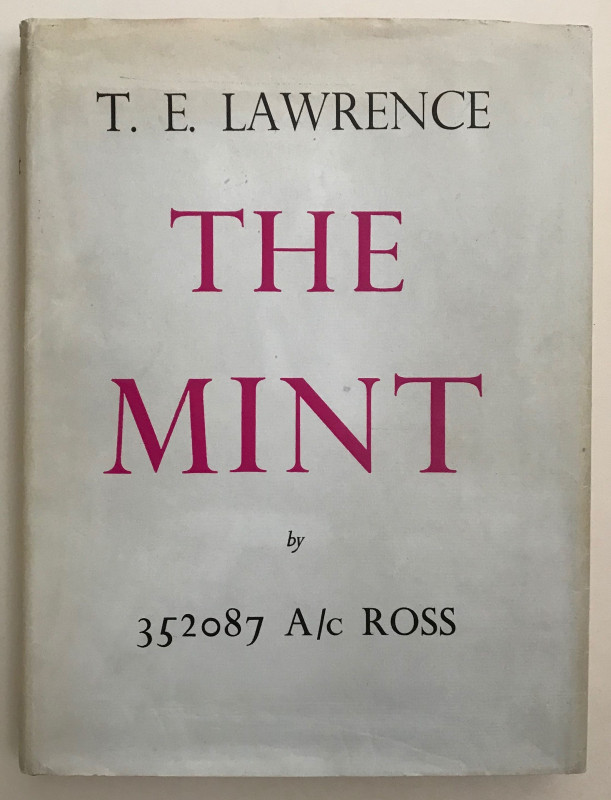 Book Description
Quarto in 8s (246 x 185mm), pp. [2 (half-title)], 206, title printed in red and black. (A few small and unobtrusive marginal marks.) Original RAF-blue buckram boards by A.W. Bain & Co. Ltd., spine lettered and decorated in gilt, upper board blocked in blind with RAF eagle device, top edges blue, dustwrapper, unclipped and retaining prices on both flaps. (Spine very slightly faded and corners very lightly rubbed, dustwrapper slightly marked and faded, short tear on lower panel reinforced on the verso with adhesive tape.) A very good, clean copy in a very good dustwrapper.
Dealer Notes
First British edition, the trade issue. 'One of Lawrence's avowed purposes in joining the RAF, though not the only one, was to write of the ranks from the inside. He began immediately making notes when he enlisted in 1922. With his dismissal in January 1923, because of unfavourable publicity, the project was set aside, not to be taken up again until he was posted to India in 1927. [...] While in India he edited the text of his earlier notes and began revisions. In March 1928 he sent a clean copy of the revised text to Edward Garnett. Garnett had copies typed which were circulated to a small circle, among them Air Marshal Trenchard. [...] Trenchard's concerned response led Lawrence to guarantee that it would not be published at least until 1950. Later revisions were made by Lawrence in the last months of his life with a possible view to publication in a private edition on a handpress' (O'Brien, pp. 119-120).

Although an American edition was printed in 1936 to forestall a possible piracy, the present edition was printed from a later, revised version of the text. The type was set up by Cape in 1948, but publication was delayed until 1955, when an officer described unfavourably by Lawrence died. This 1955 British edition appeared in two issues: the limited issue and the present trade issue, 'which had all objectionable words lifted out of the text, leaving blank spaces' (loc. cit.).

Author
LAWRENCE, Thomas Edward.
Publisher
London: The Alden Press for Jonathan Cape.