Southern Lights. The Official Account of the British Graham Land Expedition 1934-1937 ... With two chapters by A. Stephenson and an Historical Introduction by Hugh Robert Mill.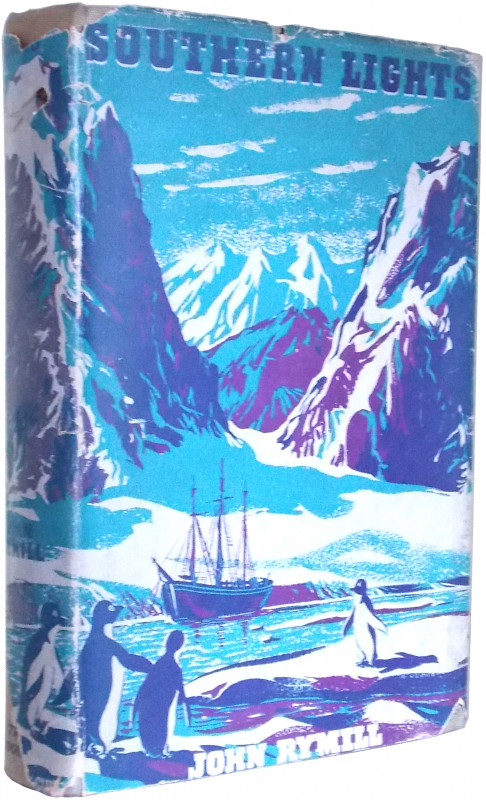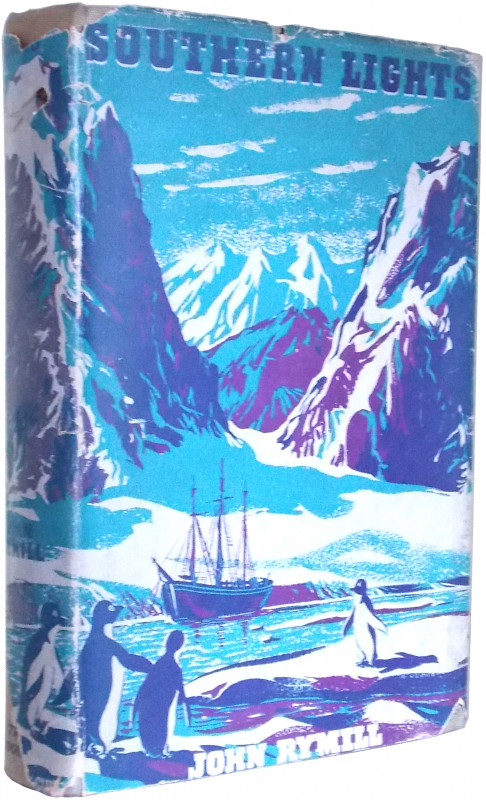 Book Description
Travel Book Club edition [1st pub. 1938]. 8vo. pp. xi, 296; 16 leaves of photo. illusts., 4 sketch maps, 1 folding map at rear (duplicated); water-staining to final few leaves, else good in original sandy cloth, small stain to upper border of rear board, in original d.-w., which is frayed with loss. Provenance: Ownership inscription of G. Hattersley-Smith, Ottawa, 1/4/54, with associated ephemera and a 1977 TLS from expedition member Colin Bertram to Hattersley-Smith.
Dealer Notes
An important expedition to the Antarctic peninsula, which confirmed that Graham Land was part of the continent and not an archipelago (as reported by Wilkins in his 1928-30 expedition). The narrative includes details of Rymill and Bingham's sledge journey, during which they set up camp at an altitude of 7500 feet next to Mount Wakefield, the highest mountain in the Graham Land range. This copy belonged to Geoffrey Hattersley-Smith, and contains obituaries and other items relating to members of the expedition. Hattersley-Smith was with Lord Shackleton a member of the Antarctic Place-Names Committee, and the letter from Colin Bertram ("Colin") reads "Dear Geoffrey, Many thanks for sending me the map, including the Bertram Glacier. I am very glad to have it now that the satellites have done their good work".
Binding
Original cloth, d.-w.
Publisher
London: The Travel Book Club
Condition
See description