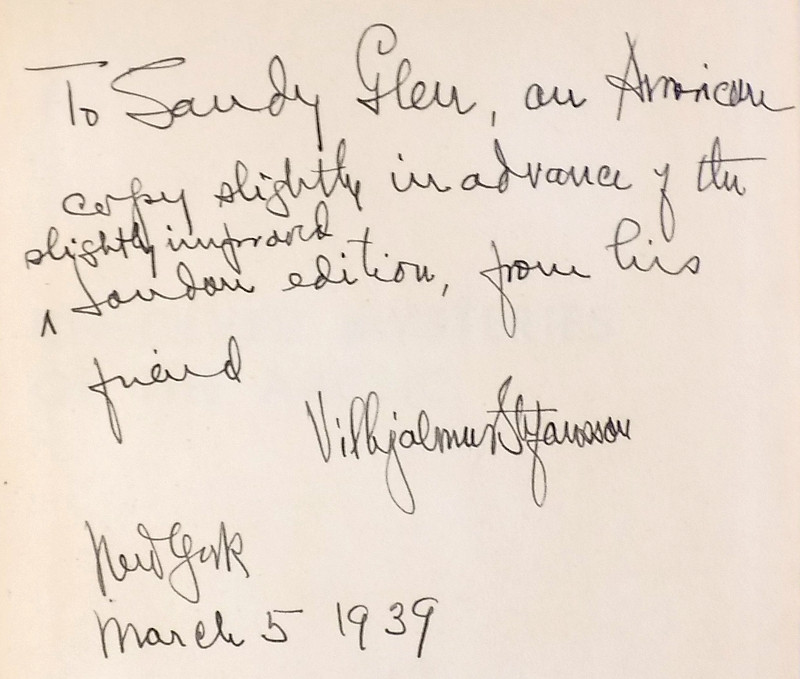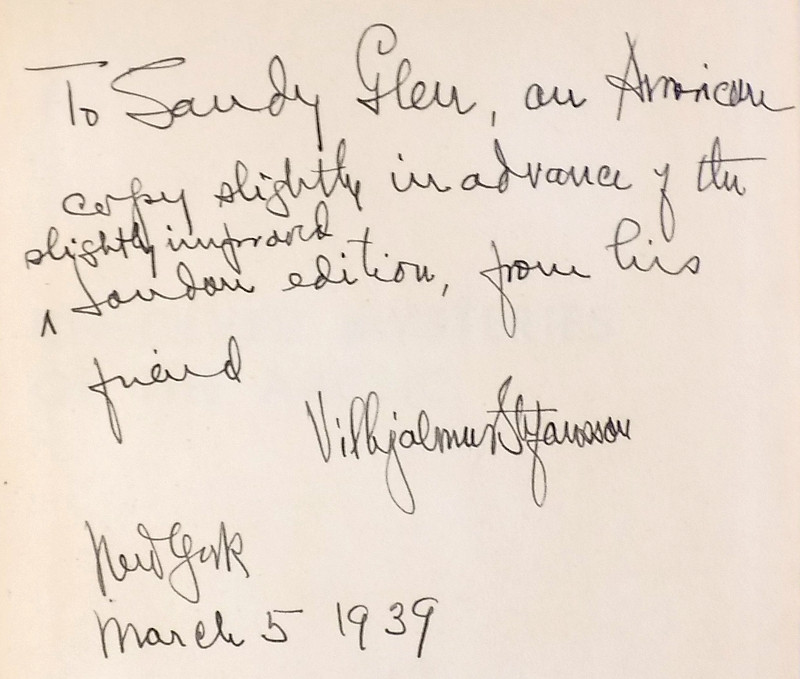 Book Description
Reprint (1st ed. 1938). 8vo. p. [xviii], 381; 4 sketch maps; good in the original cloth, which is a little faded on the spine. A presentation copy, inscribed on the flyleaf: "To Sandy Glen, an American copy slightly in advance of the slightly improved London edition, from his friend Vilhjlámur Stefánsson New York March 5 1939".
Dealer Notes
Stefánsson discusses five Arctic 'mysteries', including the fate of John Franklin, of Thomas Simpson, and 'How did Andrée die?'. This copy was presented by the author to Alexander Richard 'Sandy' Glen, who led the Oxford University Arctic Expeditions of 1933 and 1935-6.
Author
Stefánsson, Vilhjlámur.
Publisher
New York: The Macmillan Company
Illustrator
4 sketch maps
Condition
Faded on spine.