My Attainment of the Pole: being the Record of the Expedition that first reached the Boreal Center 1907-1909 with the Final Summary of the Polar Controversy.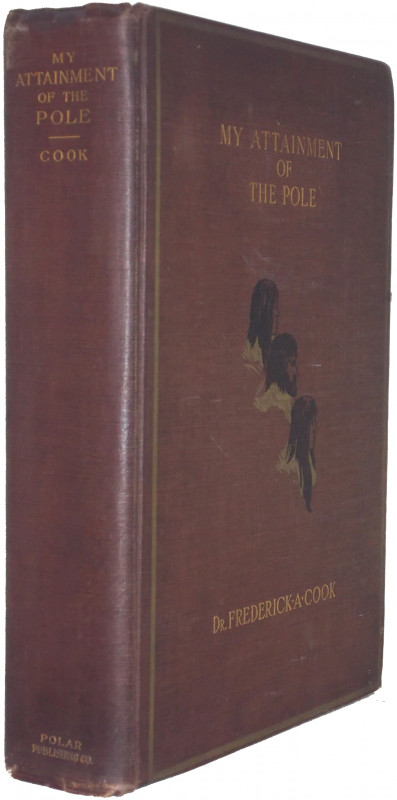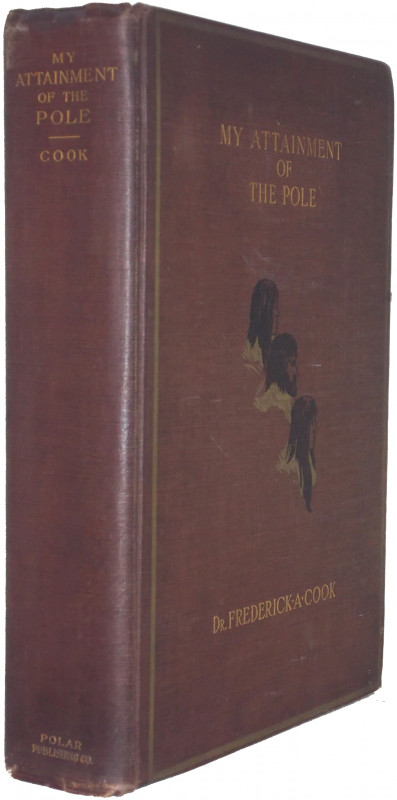 Book Description
First edition. Royal 8vo. pp. xx, 604; port. frontis., photo. plates, maps to text; some foxing, previous owner's inscriptions at front, very good, in original brown cloth, image of Eskimo heads to upper cover, gilt, somewhat rubbed to extrems.
Dealer Notes
Cook's claim to have reached the North Pole on the 21st April, 1908, published on 2nd September, 1909, just 4 days ahead of Peary's rival claim (see Peary's North Pole), sparked one of the most bitter feuds in Polar exploration. Both parties to the dispute had their supporters, but opinion on the matter gradually swung in favour of Peary. Cook's own published account marshals evidence in support of his claim, and offers a discussion of the controversy.
Author
Cook, Frederick A.
Publisher
New York: The Polar Publishing Co.
Condition
See description