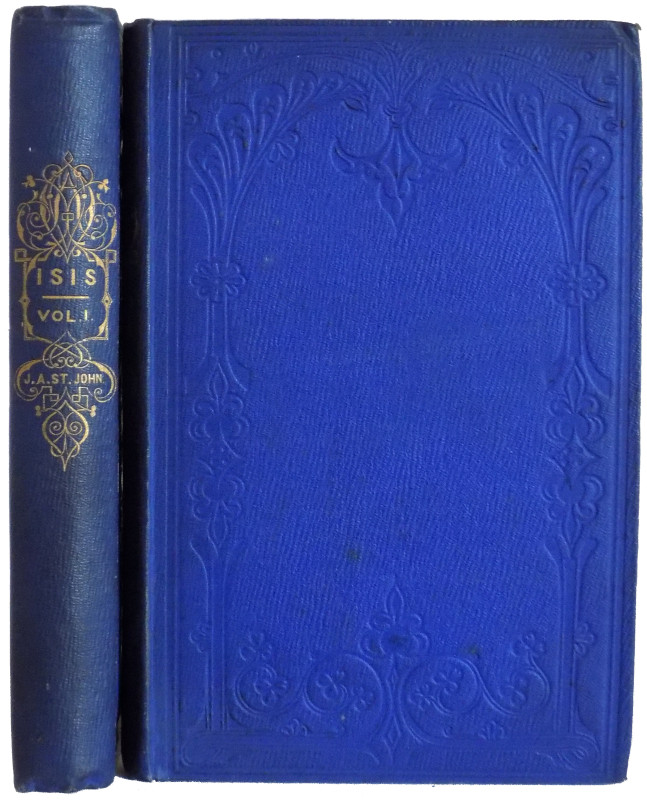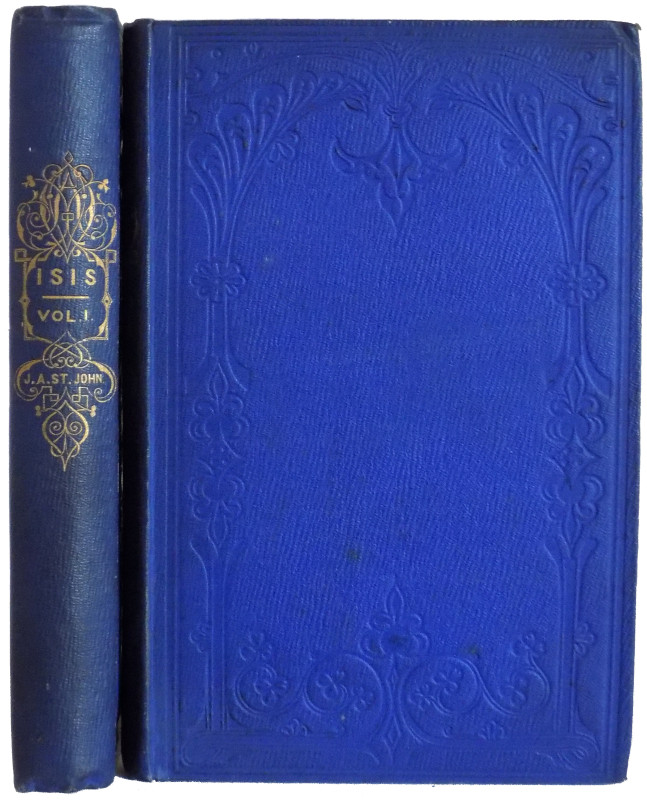 Book Description
First edition.
Dealer Notes
Ibrahim-Hilmy II.206; Kalfatovic 0316. St. John travelled extensively in Egypt and provided the text to one of the better-known plate volumes on the country, Prisse d'Avennes' Oriental Album. St. John himself wrote several other books on Egypt, and of the present work Kalfatovic writes: "A fascinating, if strange account by St. John of Egypt. A sort of poetic meditation on his time in Egypt, Isis moves the furthest from the realistic description St. John provided in his first book [Egypt and Mohammed Ali, 1834]. Almost a love letter to Egypt."
Author
St. John, James Augustus.
Binding
Original blind-stamped blue cloth gilt.
Publisher
London: Longman, Brown, Green, and Longmans
Pages
pp. [xvi], 318 & [xi], 312