Catalogue of the Rock Collections in the Mineral Department of the British Museum (Natural History) arranged geographically. Part III Antarctica & Australasia.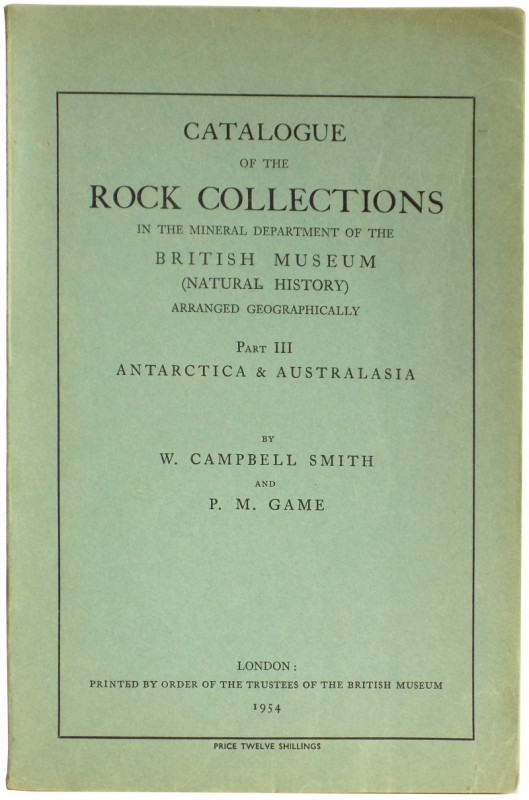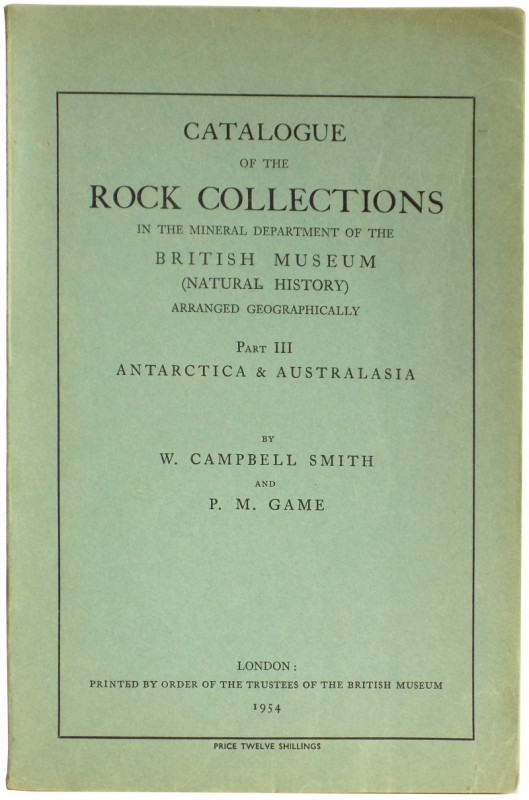 Book Description
First edition. 8vo. pp. [v], [xvii]-xviii, [165]-255; good in the original printed wrappers, slight chipping to fore-edge of least few leaves and rear wrapper.
Dealer Notes
The present catalogue contains details of the various rock specimens held by the British Museum, collected in the Antarctic and other high latitudes by members of Shackleton's and Scott's expeditions, as well as samples gathered by Henry Foster on the South Shetlands in 1829, Robert M'Cormick during Ross's expedition, J. Y. Buchanan from the Challenger expedition, and many others. The Antarctic content runs from p.165-185, the remainder being concerned with Australia and New Zealand
Author
Smith, W. Campbell & P. M. Game.
Binding
Softback, original printed wrappers.
Publisher
London: Printed by Order of the Trustees of the British Museum
Pages
pp. [v], [xvii]-xviii, [165]-255