Seedtime in Kashmir: A Memoir of William Jackson Elmslie . . . Late Medical Missionary, C.M.S., Kashmir.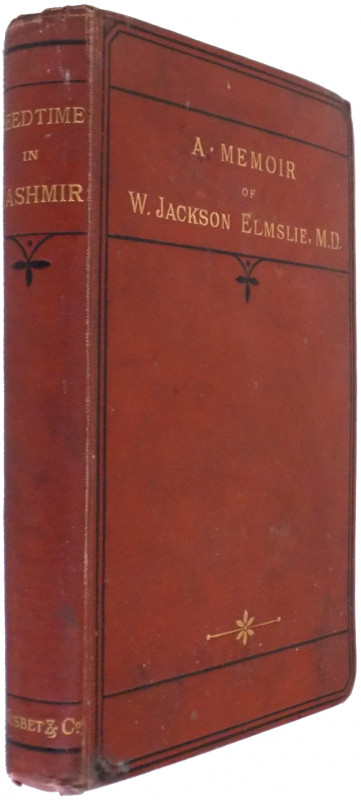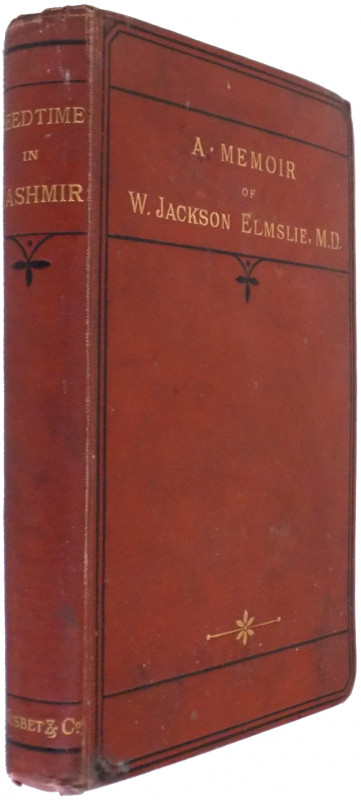 Book Description
First edition. 8vo. pp. [vii], 288, 16 (pubs. list dated June 1874); mounted photo. port. frontis.; minor spotting at front and rear, a little shaken in the original cloth, rubbed and soiled.
Dealer Notes
Elmslie (1832-1872) was a Scottish Presbyterian doctor working in Kashmir and the
Punjab for the Church Missionary Society. He opened Kashmir's first dispensary, in Srinigar in 1865,
later expanding it into a small hospital. He also published the first ever Kashmiri-English dictionary (A
Vocabulary of the Kashmiri Language, 1872). In 1872 he married Margaret Duncan, but died not long
afterwards when on his way from Srinagar to Amritsar after becoming trapped in snow. His wife
continued work in Amritsar, and assisted by their friend William Thomson wrote the present life of her
husband.
Author
Elmslie, Margaret & W. Burns Thomson.
Binding
Hardcover, original cloth
Publisher
London:James Nisbet & Co.
Condition
Minor spotting at front and rear, a little shaken, cloth rubbed and soiled.
Pages
pp. [vii], 288, 16 (pubs. list dated June 1874)