WE ARE STILL NOT HOLDING PHYSICAL FAIRS ☹
BUT PLEASED TO ANNOUNCE OUR FIRST FAIR FOR 2021 WILL OPEN
ON 29TH JANUARY AT 12 NOON.
WE HOPE YOU CAN JOIN US!
1000's OF BOOKS/ITEMS ON OFFER TO SUIT EVERYONE! 😀
CLICK
HERE
TO ENTER

We wish all our readers a Happy, Healthy and Safe New Year!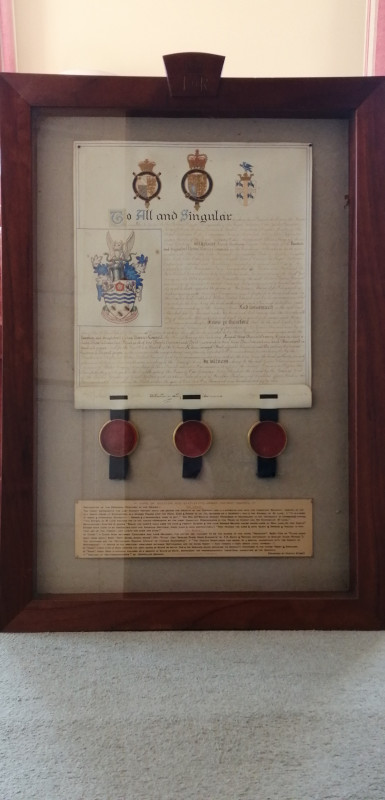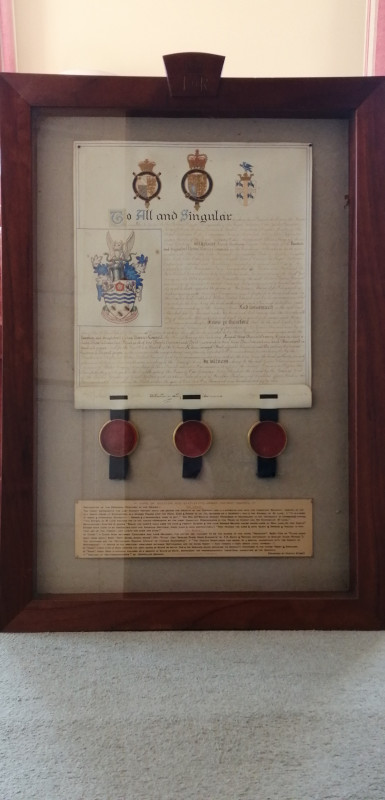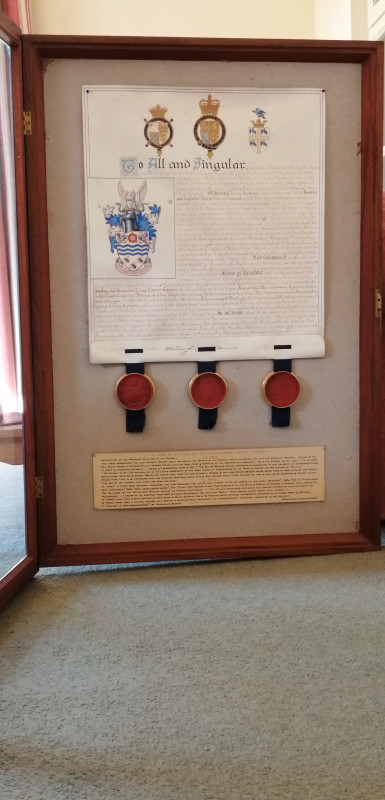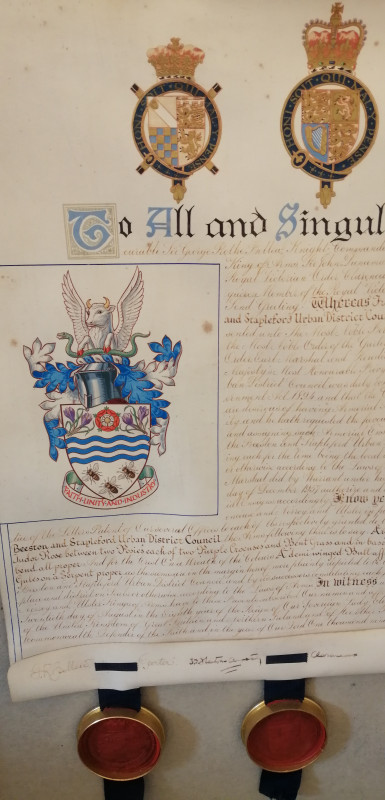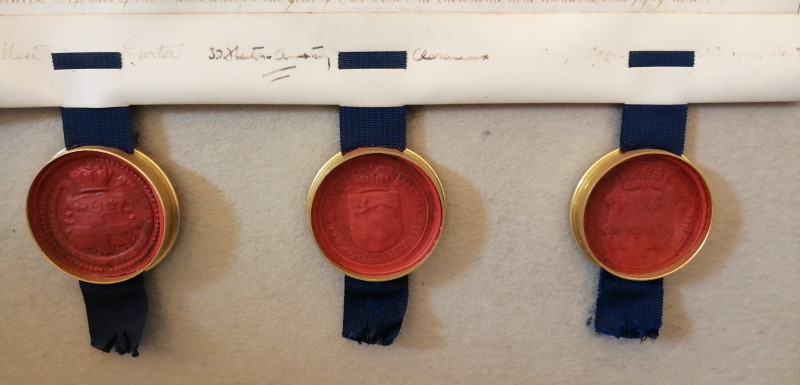 Book Description
A framed presentation of the Charter of Armorial Bearings granted to Beeston and Stapleford Urban District Council, Nottingham in 1959. This contains the original letters patent granted by the Kings of Arms, giving the right to Armorial Bearings. The Charter has an original watercolour drawing of the new coat of arms and three shields which are historically related to Beeston and Stapelford. There are also the three seals of Sir George Roth Bellew KCG Principal King of Arms, Sir John Danamace Heaton-Armstrong KMG King of Arms, Aubrey John Toppin RVO King of Arms. All three have signed, two signatures are now a little faded. These are all displayed in a Teak case of fine craftsmanship made by Mr F.O. Zanker of Loughborough with his nameplate on the back of the ER letters at the top. The frame is 39.5" x 27" overall and opens as a glass case. The lock key is no longer present. The item comes with a signed letter from the Senior Admin Officer of Broxtowe Borough Council saying that it can be sold or disposed of as the owner wishes. Beeston and Stapleford UDC was subsumed into Broxtowe Borough Council.
Dealer Notes
This is a heavy item with a glass front. The buyer would have to negotiate collection/delivery.This is a unique, significant Heraldry item.
Author
Beeston & Stapleford, Donald Eyre
Publisher
Beeston & Stapleford Urban District Council, Nottingham