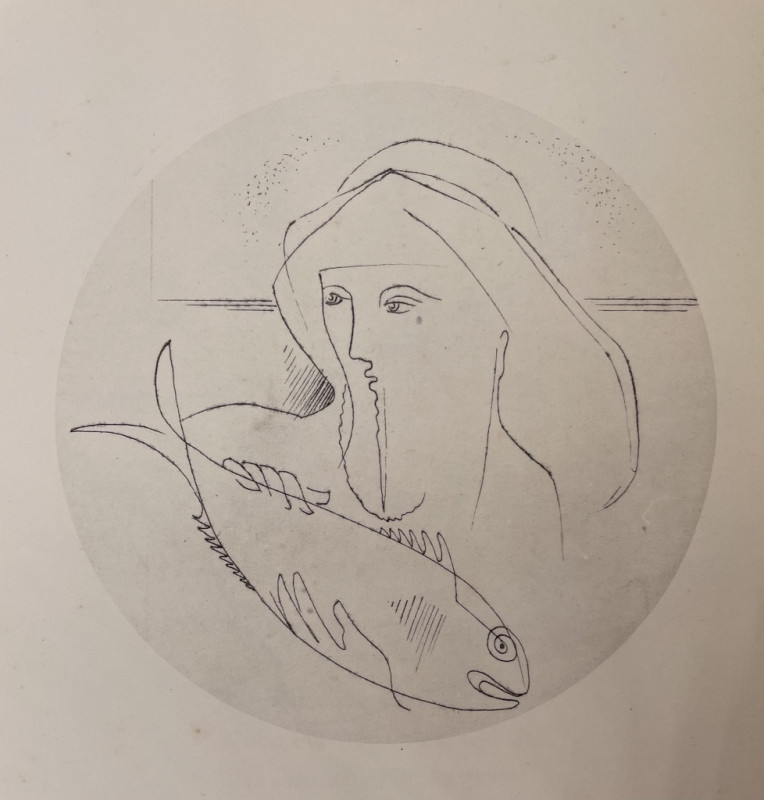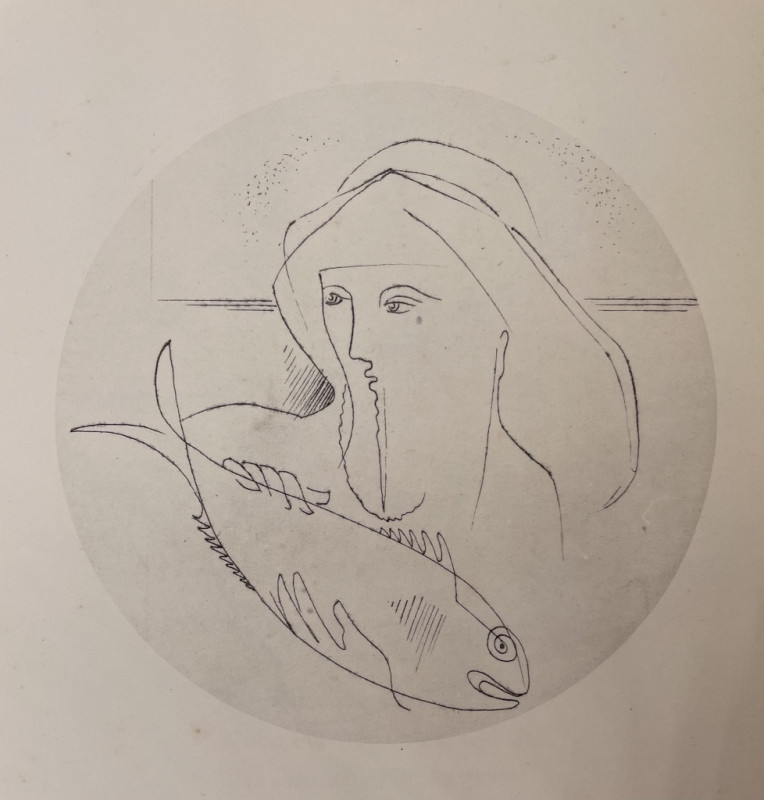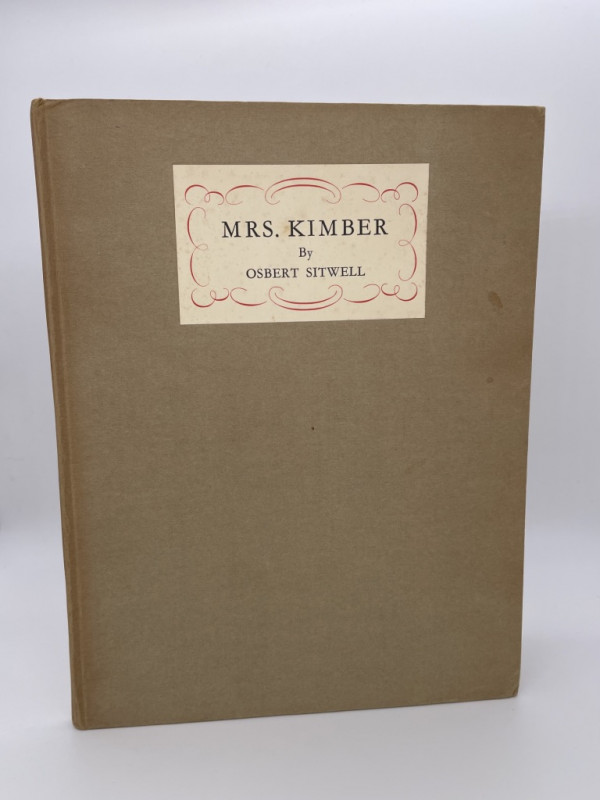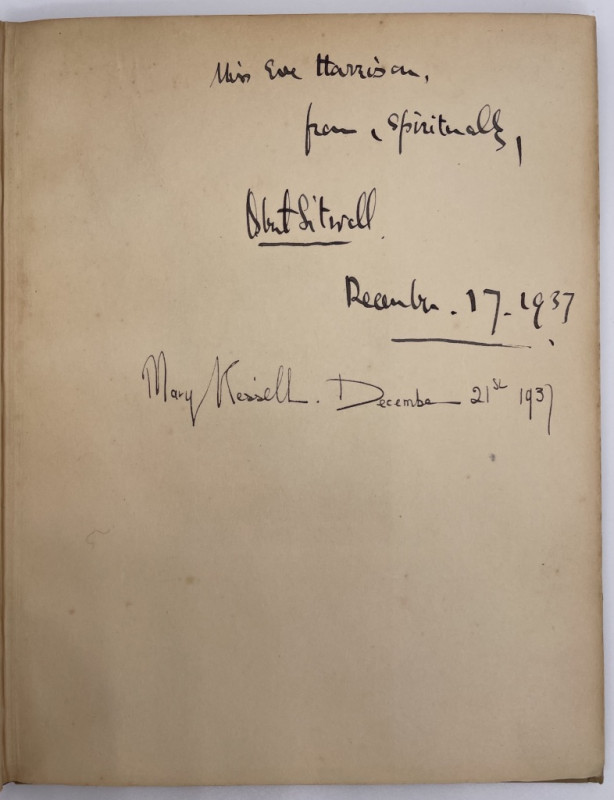 Book Description
LIMITED EDITION (unnumbered of 500), SIGNED BY AUTHOR AND ILLUSTRATOR. Small 4to, pp. [24] + Kessell's frontis, 7 plates (mostly marine subjects), plus final tail-piece. Fawn paper boards, printed label to upper board. Wear and bumps to extremities, browned towards edges, a few marks. Sitwell's inscription in black pen to ffep: "Miss Eve Harrison/ from, spiritually,/ Osbert Sitwell/ December. 17. 1937." and below, in a slighter, less flamboyant hand: "Mary Kessell. December 21st 1937", endpapers toned, clipped newspaper portrait of Sitwell pasted to half-title, some spotting, heavier at front. Else, clean. A good+ copy of Sitwell's account in verse of the fisherman's wife and mother, rare with the pair of signatures.
Dealer Notes
Mary M. Kessell (1914-1977) was a British artist who worked across a diverse range of media, including paint, charcoal and needlework. As a student she illustrated books, but later worked as a designer for Shell and for the Needlework Development Scheme (NDS), as well as lecturing at the Central School of Arts and Crafts. In 1945, Kessell was commissioned as an official war artist (one of only three women) and sent to Germany; she became known for her charcoal drawings of refugees, mostly women and children and survivors of Bergen-Belsen (see her Notes from Belsen Camp, 1945). Her work is held in various national collections, including the Imperial War Museum, Tate and V&A. Miss Eve Harrison remains a mystery.
Author
KESSELL, Mary (illustrator); SITWELL, Osbert.
Publisher
London: Macmillan & Co. Ltd