Map of Persia, with a Memorandum and Index. Prepared for the Royal Geographical Society, under the supervision of the Hon. George Curzon, M.P. by W. J. Turner, F.R.G.S.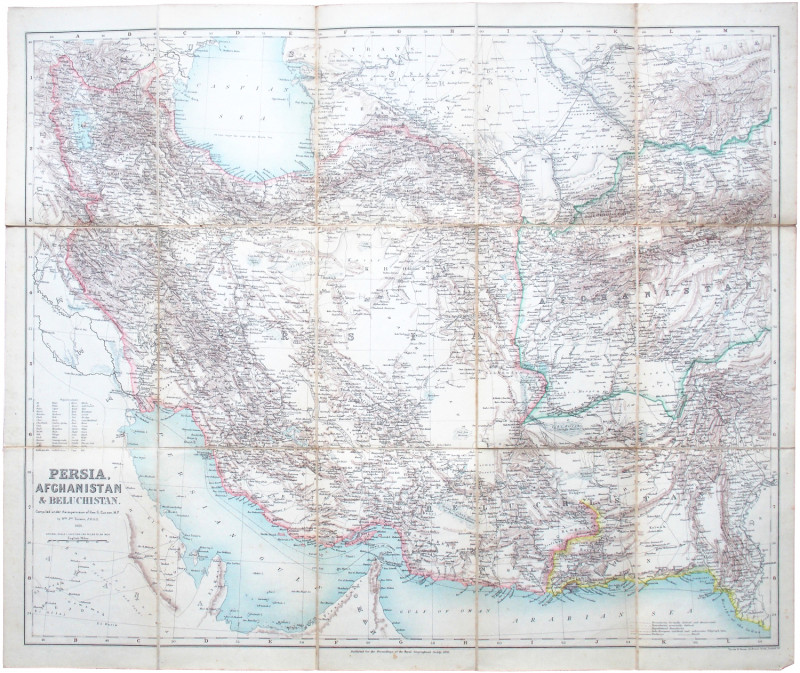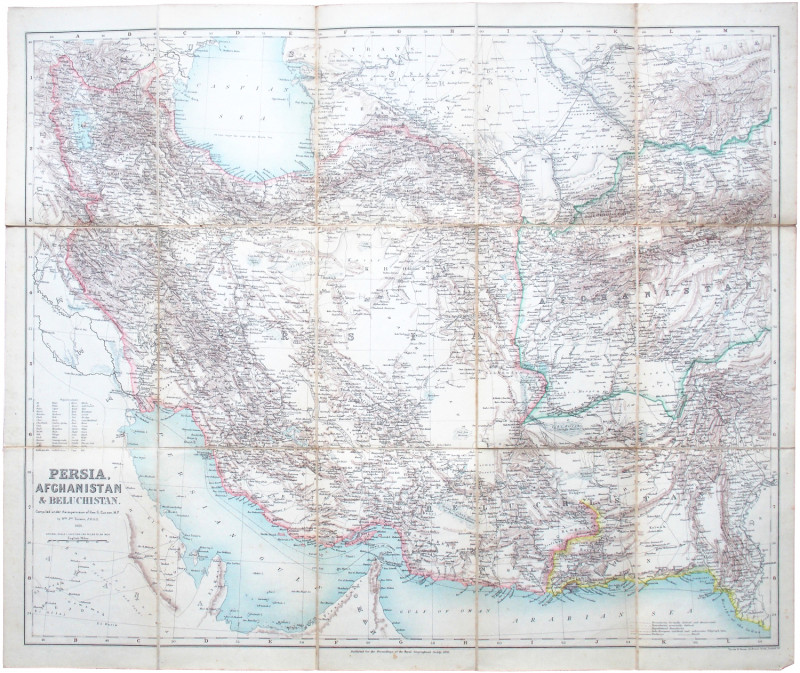 Book Description
An engraved coloured map, approx. 26 x 22", captioned "Persia, Afghanistan & Beluchistan" and dated 1891, sectionalised on linen and folding into original boards, gilt, bound as issued with 46pp. booklet as titled; light browning to folds of map, spotting to title-page of booklet, ownership inscription of J. A. Miles to title-page, bookseller's ticket to front pastedown, expertly restored to spine of binding.
Dealer Notes
George Curzon toured Persia from September 1889 to January 1890. On his return he published Persia and the Persian Question (1892), which covered the country's history, government, and importance to Britain in political terms. The book was accompanied by a map of the area, a map that appeared also in the Proceedings of the Royal Geographical Society for February 1892, as well as in the present form. This version repeats the memorandum that appeared in the Proceedings, but adds an extensive index. It is uncommon in this separate edition.
Publisher
[London:] Edward Stanford
Condition
See description