Description of Browsholme Hall,in the West Riding of the County of York; and of the Parish of Waddington, in the same County: Also, a Collection of Letters, from Original Manuscripts, in the Reigns of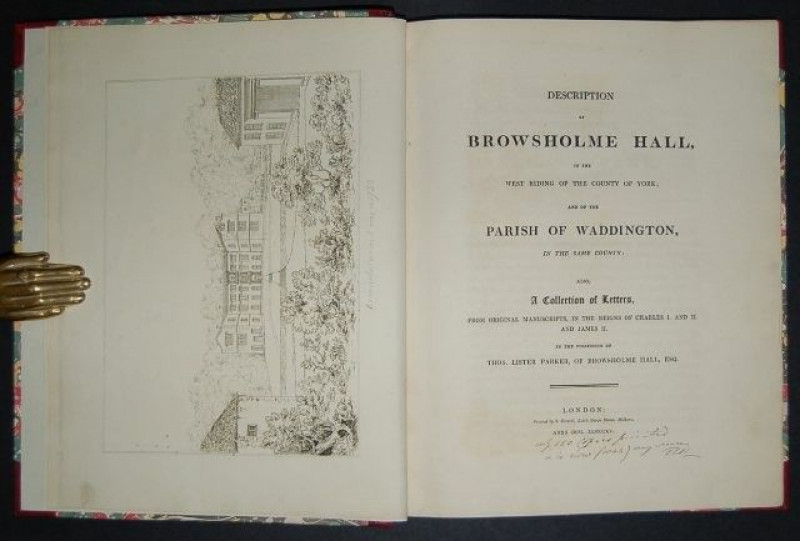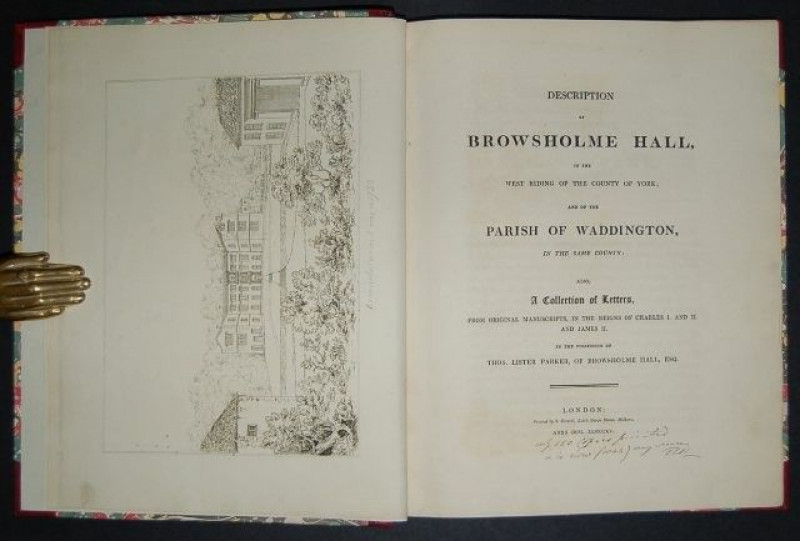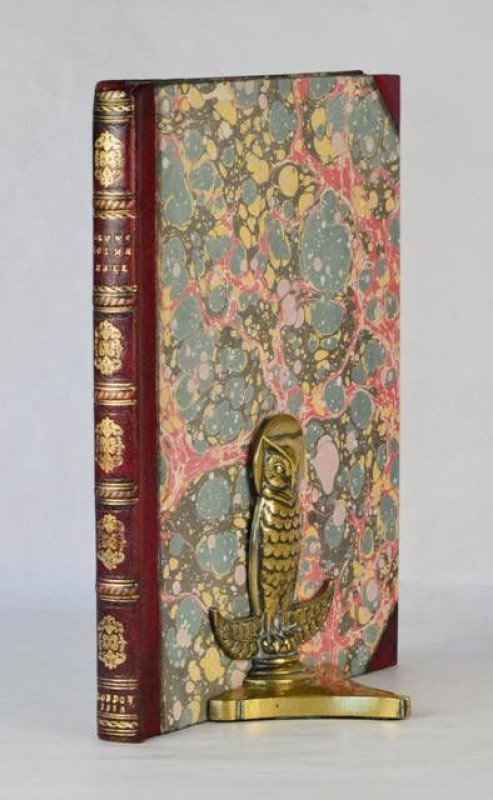 Book Description
4to, [2], 130pp., etched frontispiece, small ink number to verso of title-page, 19 plates drawn and etched by John Chessell Buckler, plus a folding pedigree, unobtrusive stamp to verso of final plate, recent calf calf, marbled paper boards, spine gilt with morocco lettered label.
Dealer Notes
The first guide to Browsholme Hall and one of the rarest and finest of the genre. The guide was compiled by Thomas Lister Parker and privately printed for distribution to his friends and the sale was later limited to 100 copies only. The next historical guide was written by Colonel Robert Parker in 1957 when Browsholme Hall was opened to the public.

Thomas Lister Parker (1779–1858) was born at Browsholme Hall and obtained possession of the family estate as soon as he came of age at the age of twenty-one. "He went on his grand tour in 1800, visiting France, Italy, and Russia, and returned home in 1801 with a collection of paintings, drawings, and prints. In 1805–7 he altered the sixteenth-century Browsholme Hall, using Jeffry Wyatt (later Sir Jeffry Wyatville) as architect to rebuild and extend the west wing: this provided a new drawing-room and dining-room, suitable for the display of his growing picture collection. Landscape gardening and forestry also engaged his interest. In the house he displayed a collection of antiquities, a feature of which was the creation of interiors evoking Browsholme's mainly Jacobethan past."—(Oxford DNB).
Author
BROWSHOLME HALL, YORKSHIRE.
Publisher
London: [Privately] Printed by S. Gosnell,