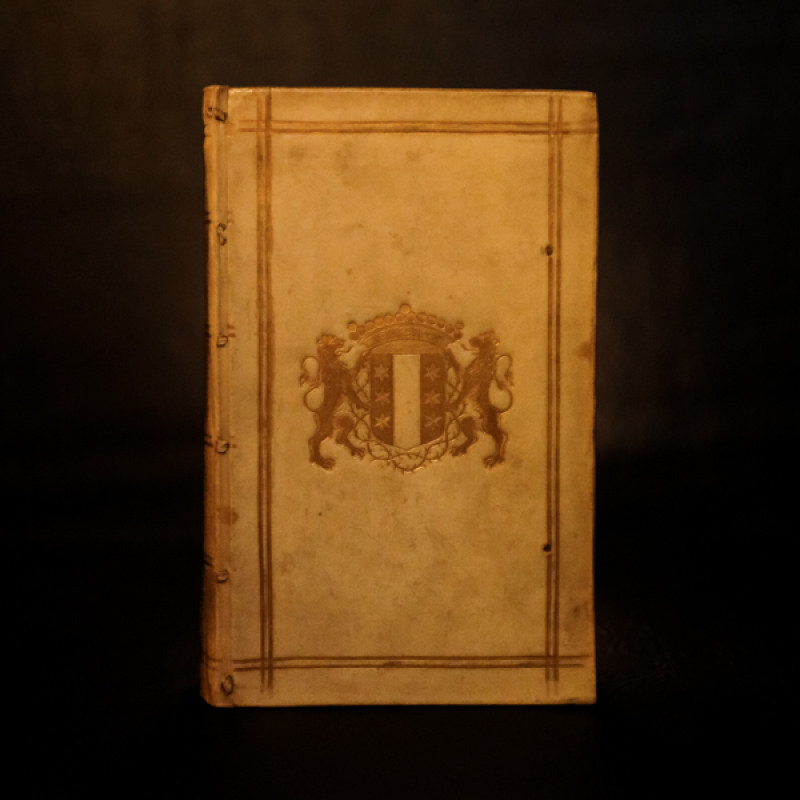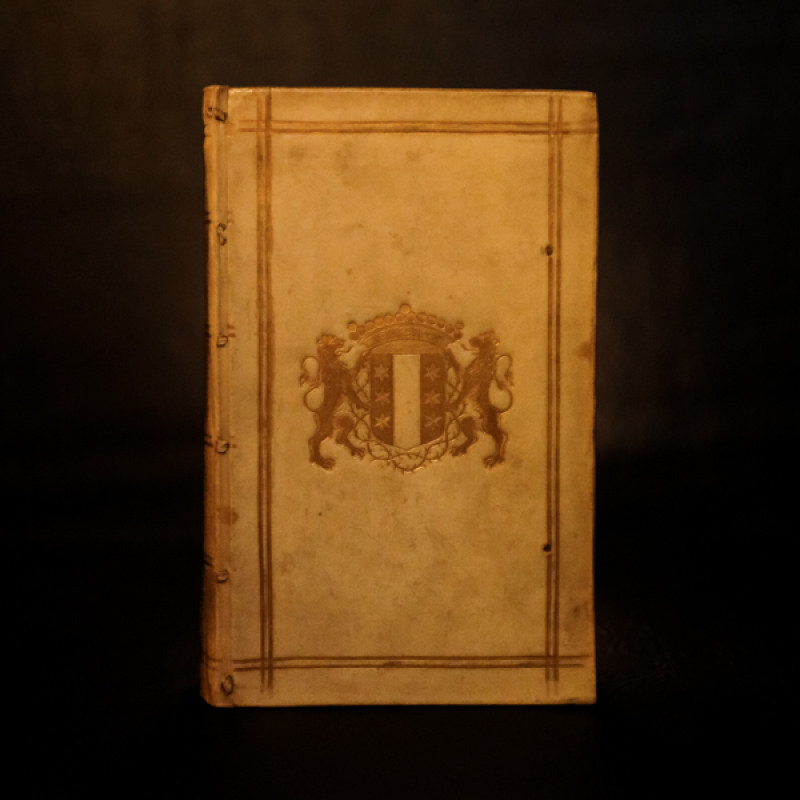 Book Description
First edition thus. 8vo., pp. [lxxx], 811, [xxxvii] + additional engraved title and 1 folding map, further engraved illustrations in text. Title page in red and black, woodcut initials. Inkstamp to title, rear blank has large piece torn away at fore-edge. Internally very clean. Contemporary vellum, spine gilt with inked title, gilt borders, central gilt coat of arms of Gouda to each board, edges sprinkled red. Spine a bit darkened, a few smudgy marks, ties lost. Very good. Round ink stamp reading 'academia rueno traectina' (Utrecht) to title-page.
Dealer Notes
The first of Abraham Gronovius's (1695-1775) editions of Pomponius Mela, "the earliest Roman geographer" (Ency. Brit. 11th edn.), incorporating the work of his father, Jakob Gronovius, who had himself published two editions of the work. "Pomponius is unique among ancient geographers in that [...] he asserts the existence of antichthones, inhabiting the southern temperate zone inaccessible to the folk of the northern temperate regions from the unbearable heat of the intervening torrid belt" (Ency. Brit. 11th edn.).
Brunet IV 801 (note). Dibdin II 356. Graesse V 402-3. Schweiger 611; Spoelder 2.
Author
Pomponius Mela: (Gronovius, Abraham, ed.:)
Publisher
Lugduni Batavorum [Leiden]: Ex Officina Samuelis Luchtmans,