AN INTERESTING NARRATIVE OF THE TRAVELS OF JAMES BRUCE, Esq. Into Abyssinia, to discover the source of the Nile. Abridged from the original work. SHAW. SAMUEL. Esq. London.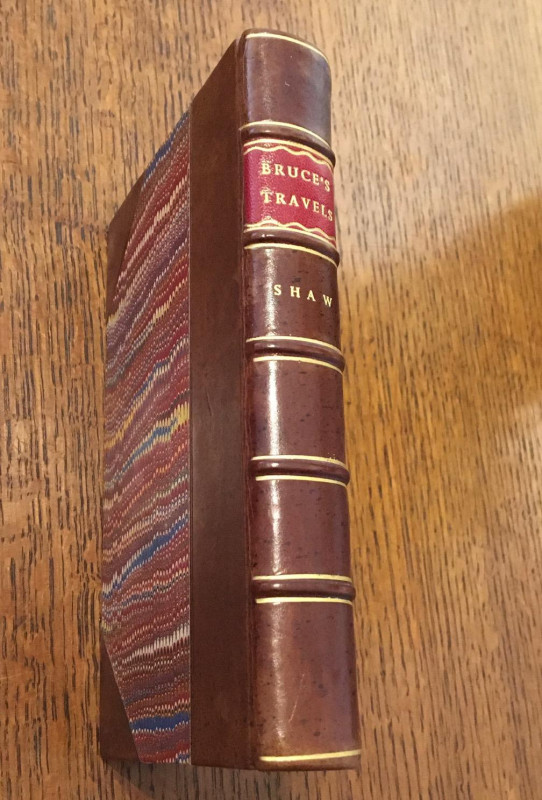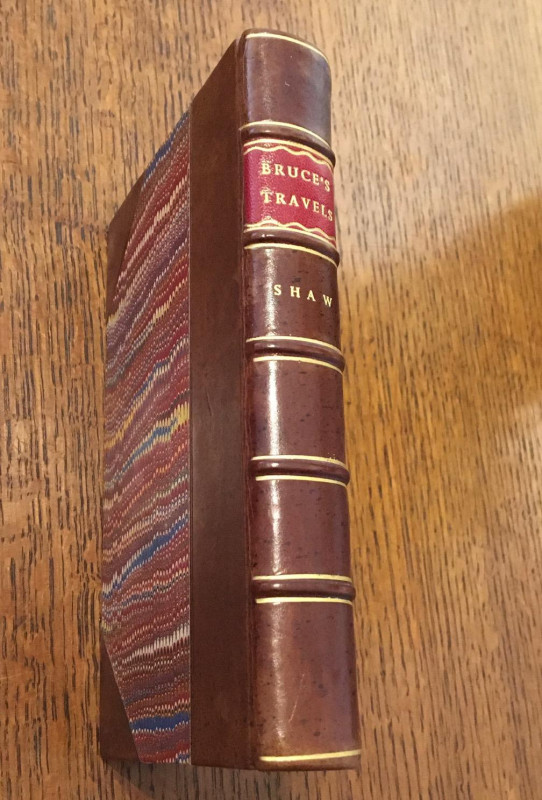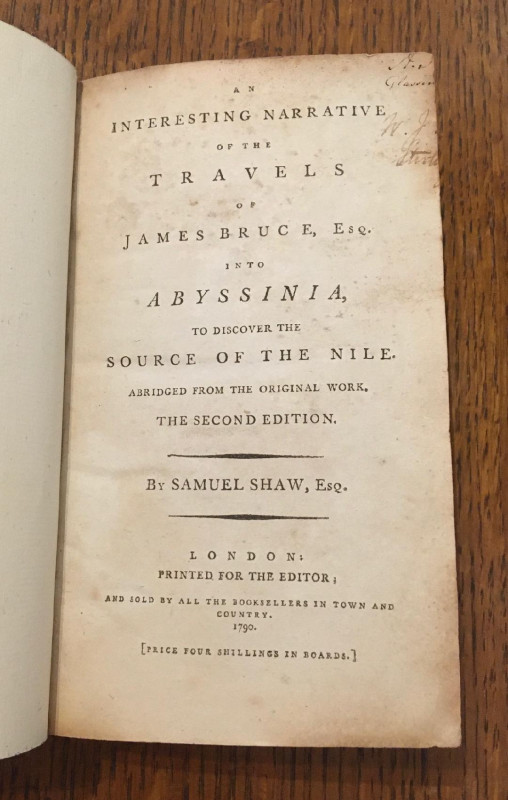 Book Description
SECOND EDITION. 12mo. (7.3 x 4.5 inches). ix, 373pp. Bound without the half tile. Some minor browning but overall a very good copy in recent half brown calf binding. Spine with five raised bands, gilt. Red title label, Gilt. Marbled paper on boards.
Author
SHAW. SAMUEL. Esq.
Publisher
Printed for the Editor, and sold by all the booksellers in town and country.