CATALOGUE OF DRAWINGS & ENGRAVINGS BY ERIC GILL. Alpine Club Gallery. 5th to 14th May A. D. 1918.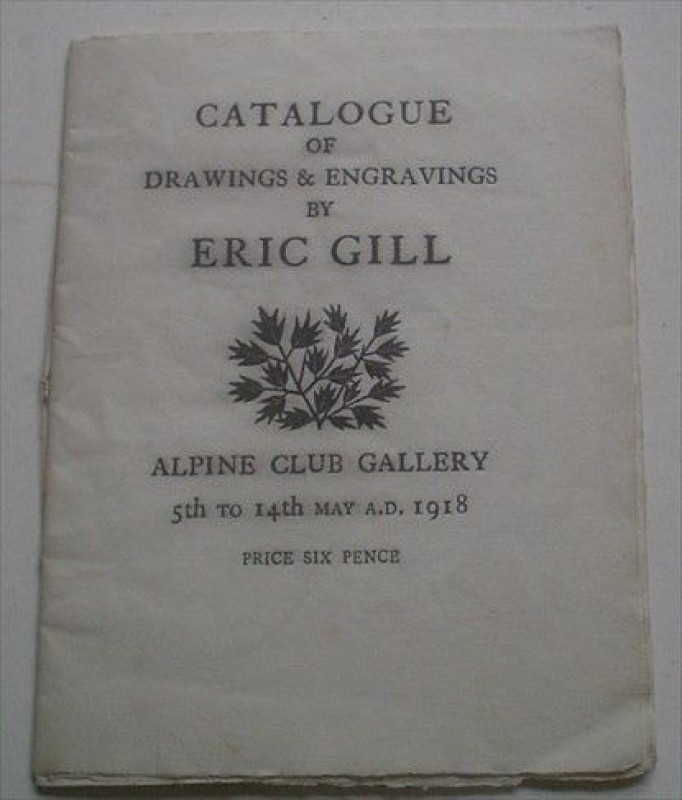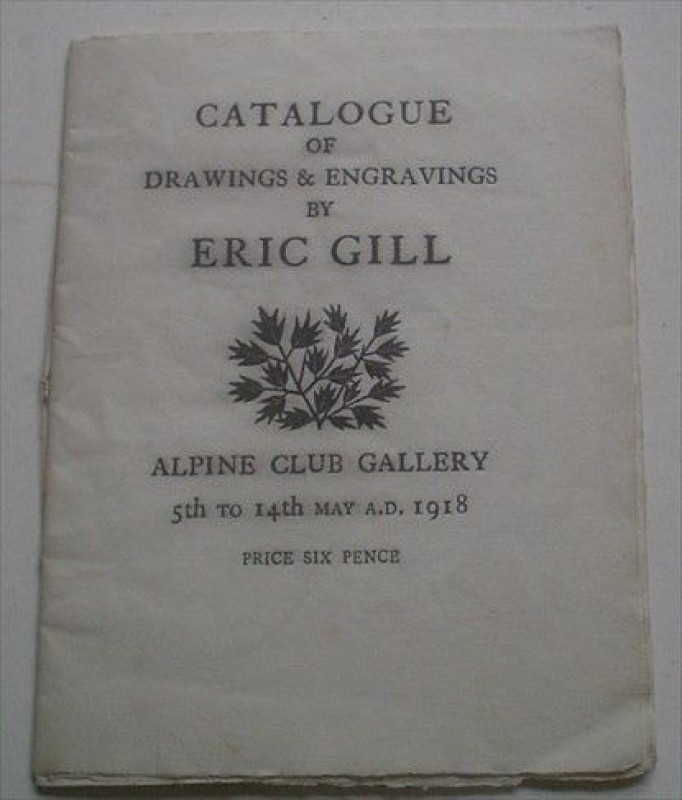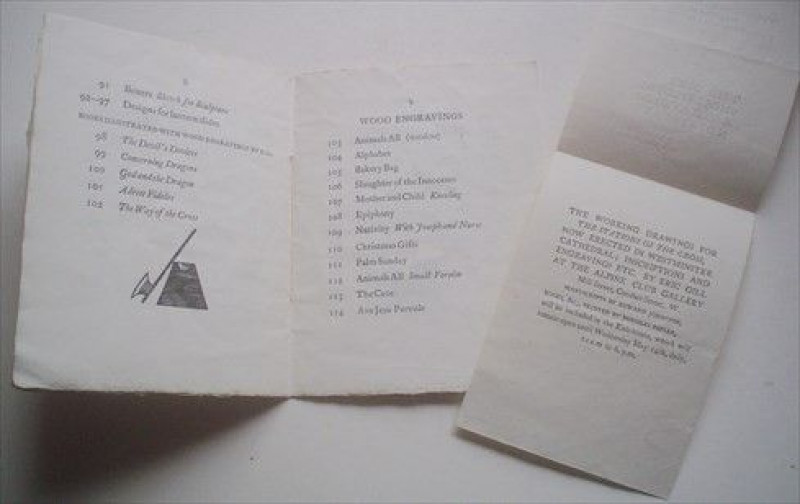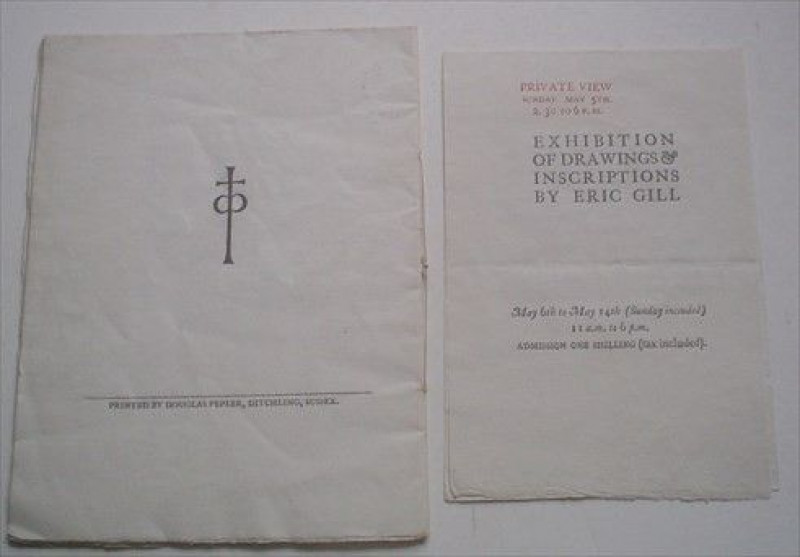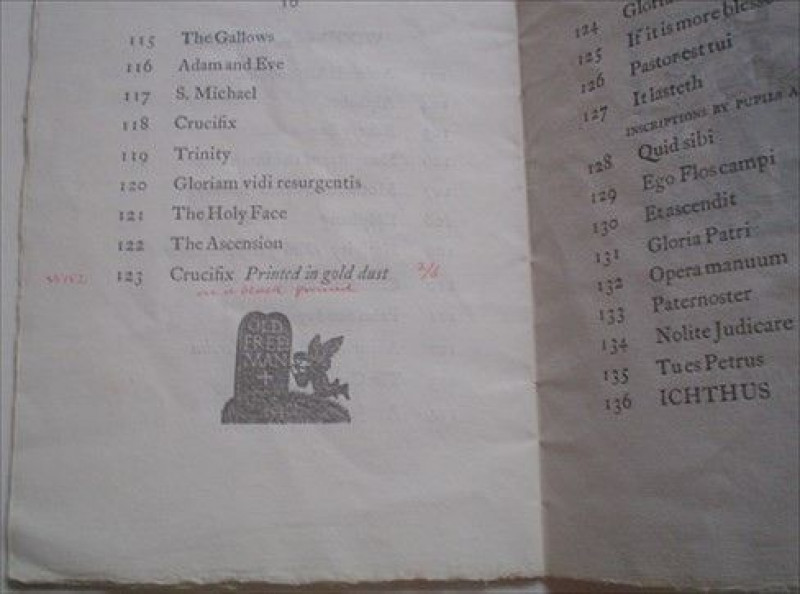 Book Description
16 pp Catalogue plus invite to private view. (6.3 x 4.8 inches). Illustrated with 6 wood engravings. Contains a foreword by Pepler plus a list of the items in the exhibition, three with hand written notes, including prices for the items. Printed on Caslon O. F white paper, sewn. Loosely inserted is a hand printed invite to the private preview on Sunday may 5th, 2.30-6pm. (one sheet, 10.9 x 3.8 inches, folded once).
Publisher
Printed by Douglas Pepler, Ditchling, Sussex. 1918.