AN ESSAY ON THE ORIGIN OF EVIL. Translated from the Latin, with large notes. To which are added two sermons by the same Author, the former concerning Divine Prescience, the latter on the fall of Man.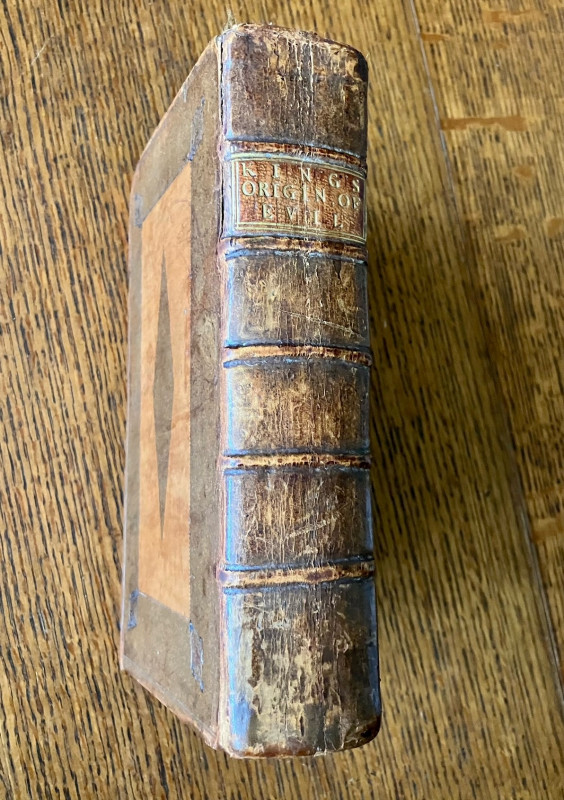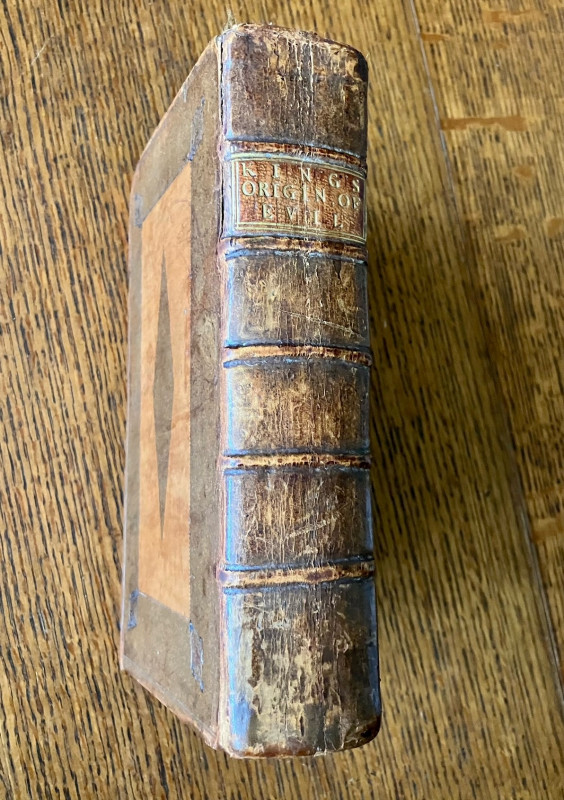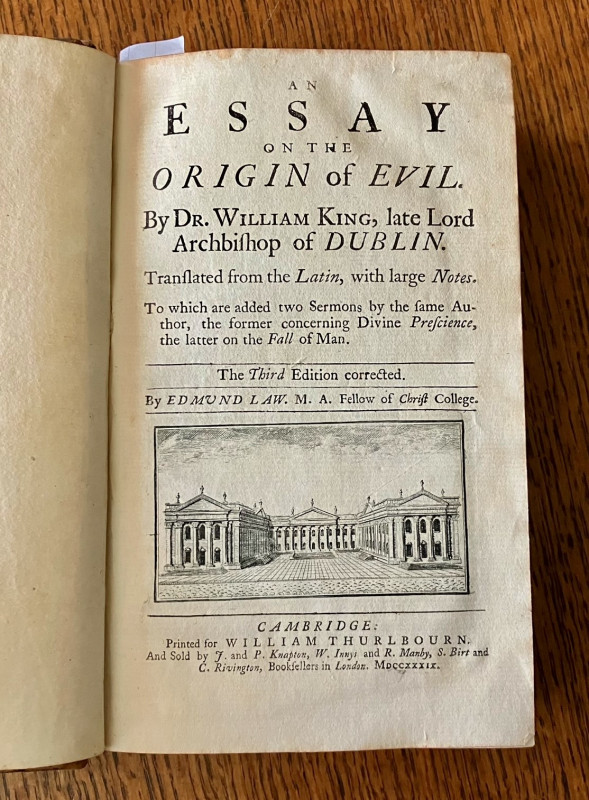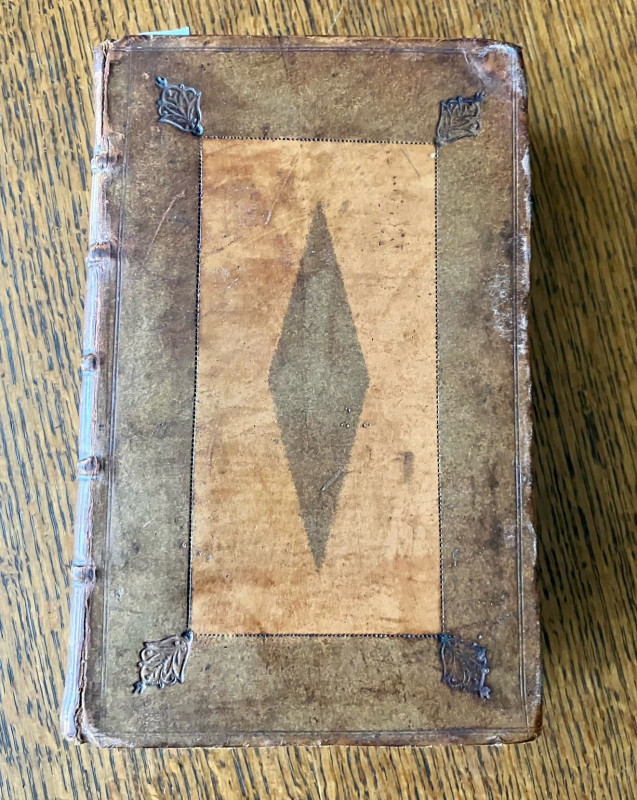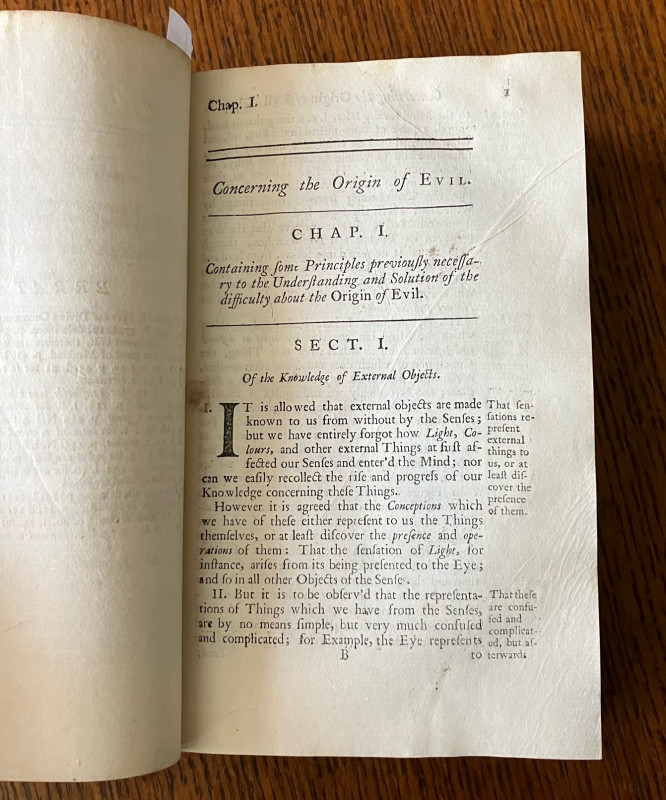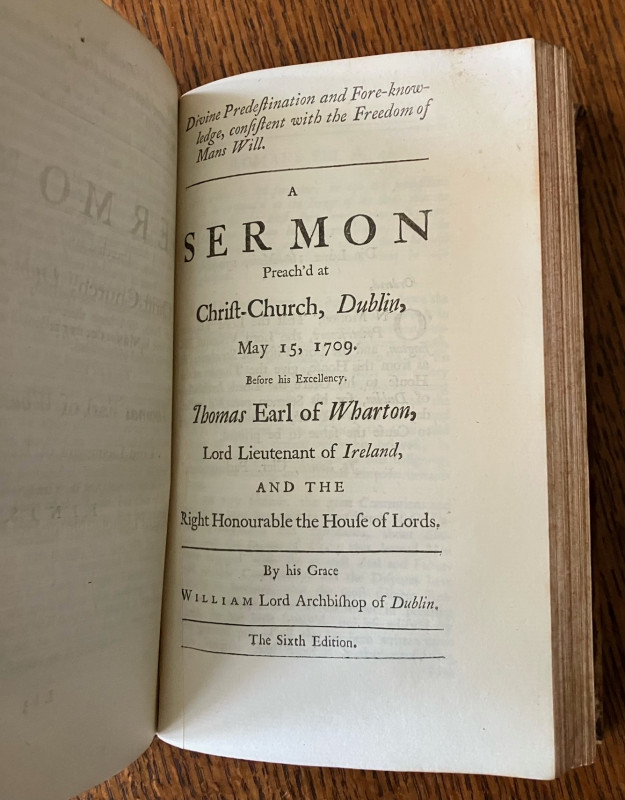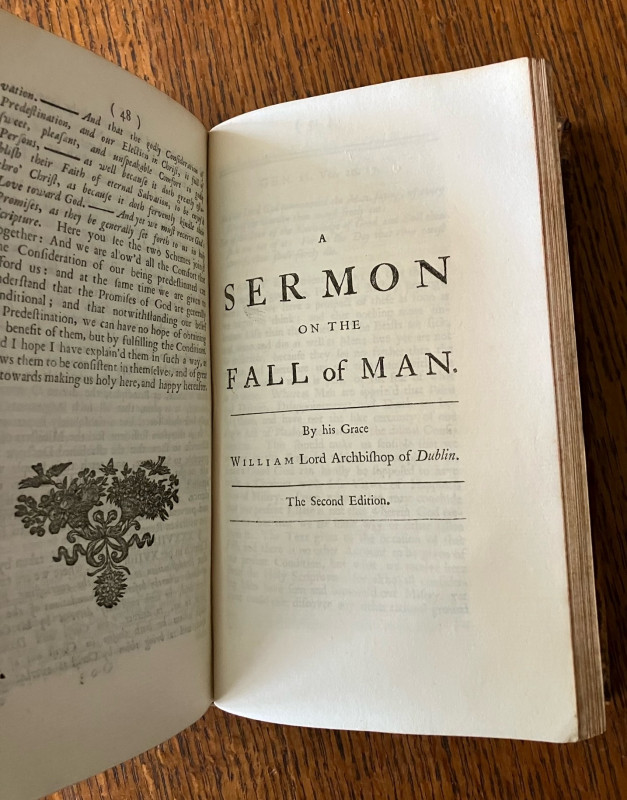 Book Description
THIRD EDITION, CORRECTED. 8vo. (8.1 x 5.2 inches). A clean and fresh copy in an attractive contemporary full panelled calf binding. Spine with five raised bands. Title label ruled and lettered in gilt. Blind tooling around the lighter tan panels on both boards. A little rubbing to the edges and splitting to the very top and bottom of the hinges only, with both boards still firmly attached. A very good copy in a lovely mid 18th century binding. ----- Collation: lvi (including publishers advert leaf), (i errata leaf, i blank), 517pp, (1 blank), 82pp ( The two sermons have separate title pages and a separate sequence of pagination; the register is continuous. 'Divine predestination' is of the sixth edition and 'A sermon on the fall of man' is of the second edition, (24pp Index).
Author
KING. DR. WILLIAM. Late Lord Archbishop of Dublin. -- The Third edition corrected. By Edmund Law. M. A. Fellow of Christ College.
Publisher
Printed for William Thurlbourn. Cambridge.