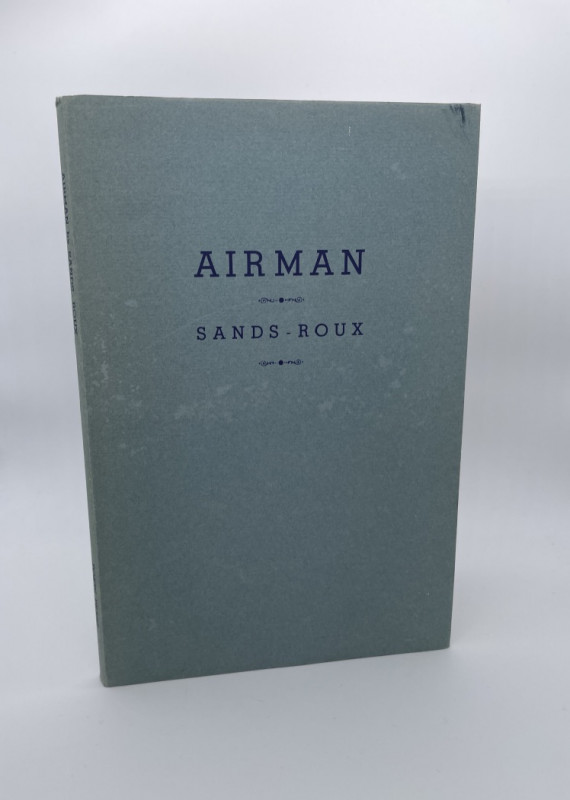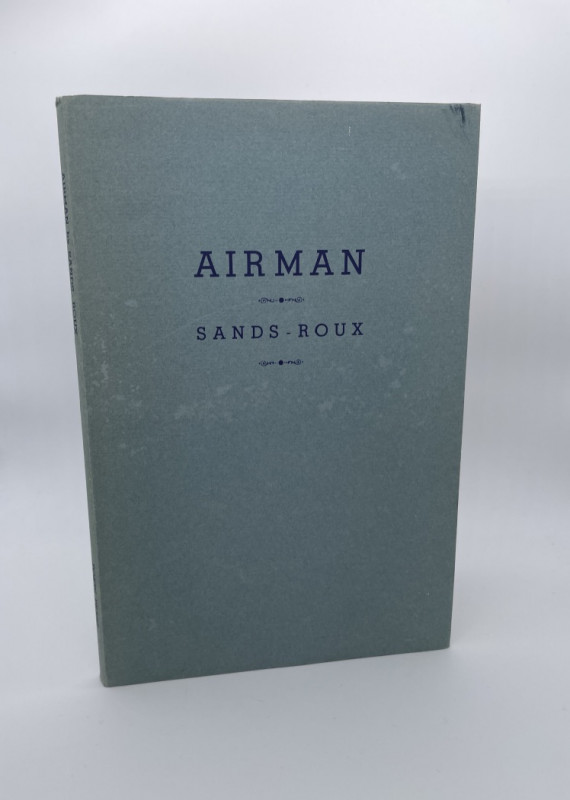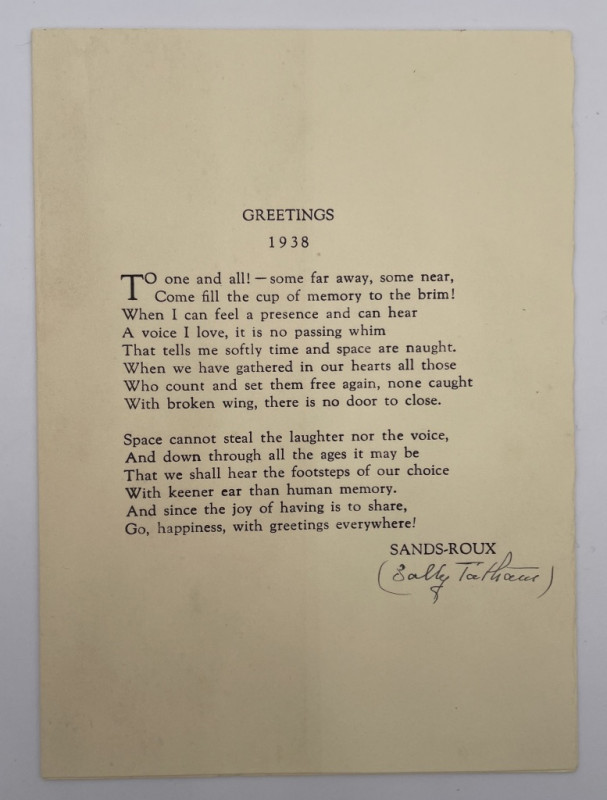 Book Description
©1937 FIRST EDITION. 8vo, pp. [62], [2]. Blue cloth, spine lettered in silver. Gentle pushing to heel of spine, light stain towards leading edge of bottom board. Signed Christmas card laid-in (single sheet folded twice, 17.7 x 12.8cm, [pp. 4], typed poem 'Greetings 1938' by Sands-Roux/ "(Sally Tatham) [by hand]" to front page and: "To Hilda/ With love and/ Christmas greetings/ from/ Charles & Sally Tatham" to inner recto). Offsetting to endpapers, else, pleasingly clean, tight and bright. In the original Airforce blue dust jacket: a little edgewear, soiling to front panel. A lovely copy of an early title by The Poets Press. No copies listed on COPAC.
Dealer Notes
Sands-Roux was the pseudonym of Sarah "Sally" Theresa Roe Tatham (1872-1948), whose poetry appeared in Poetry of Today and via radio waves – WINS and WNYC – which she acknowledges, alongside Anita Browne, in this collection: "To the Radio, appreciation for being included in the great anthology of the air". Subsequently, the poet herself seems to have disappeared into thin air.
Editor of The Poets Press and 'founder-organizer' of National Poetry Week, Anita Browne – "the Tex Rickard of poesy" – was an energetic promoter of poetry, particularly encouraging women's engagement. She founded The National Poetry Center in 1935, whose home was "Radio City" in the Rockefeller Center.
Author
SANDS-ROUX [TATHAM, Sally]; BROWNE, Anita (editor & format design)
Publisher
New York: The Poets Press
Condition
Near fine/ very good