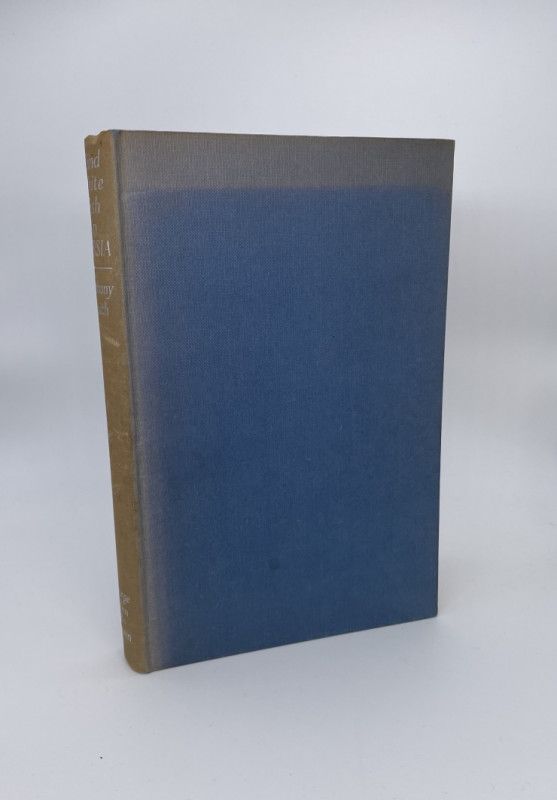 Book Description
Third impression (March 1953), WITH AUTHOR'S SIGNATURE. 8vo. With b/w illustrations and plates. Original blue cloth, spine lettered in silver. Pushing to spine ends, spine and sections of upper board sunned, small nick to lower board. Edges toned. "Anthony Smith" inscribed on ffep in blue pen (an ownership signature?), with "Walter and Doreen Newlyn/ Leeds. 1955." above in different blue pen. Else, clean and tight. A very good copy of Smith's first book, unusual with his signature.
Dealer Notes
Anthony Smith (1926-2014) was a natural history TV presenter, travel writer and explorer. Here, he documents an Oxford University-funded expedition to Iran, exploring qunat irrigation channels near Jupar, in which a new species of blind white loach fish was discovered and named for him: Noemacheilus smithi.
The British economist and educator, Walter Newlyn (1915-2002), was known for his work on monetary theory and with African nations. From 1967 (until his retirement in 1978) he was Professor of Developmental Economics at the University of Leeds and in 1964 founded its African Studies Unit, now LUCAS. Both Doreen and Walter were passionate about theatre; in the late 1950s they set up the Uganda Pilgrim Players, the country's first multi-racial theatre group. Back in the UK, Doreen was key to the foundation of the West Yorkshire (now Leeds) Playhouse in 1968.
Publisher
London: George Allen and Unwin Ltd