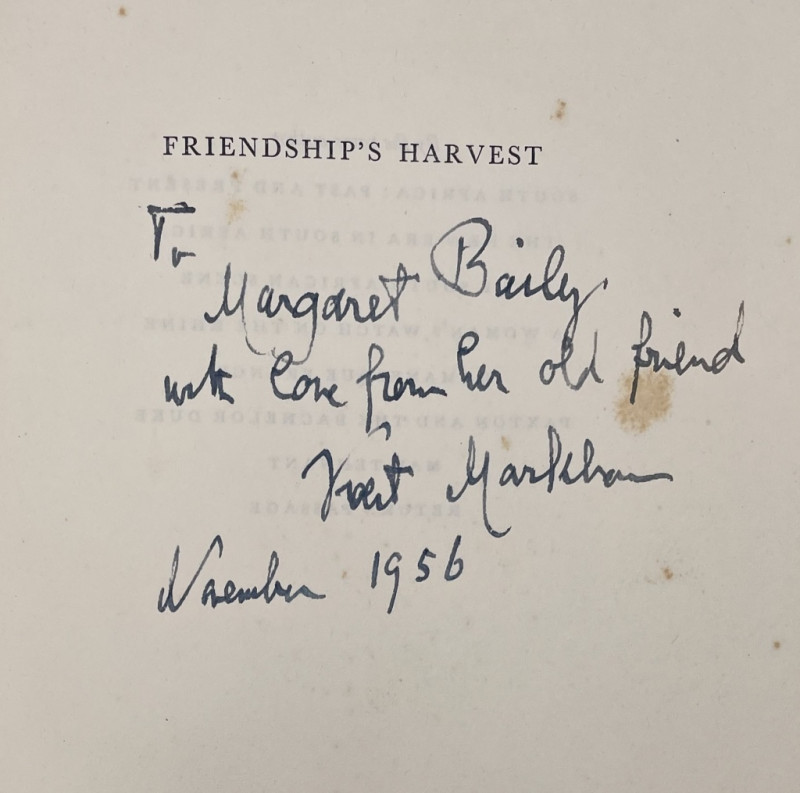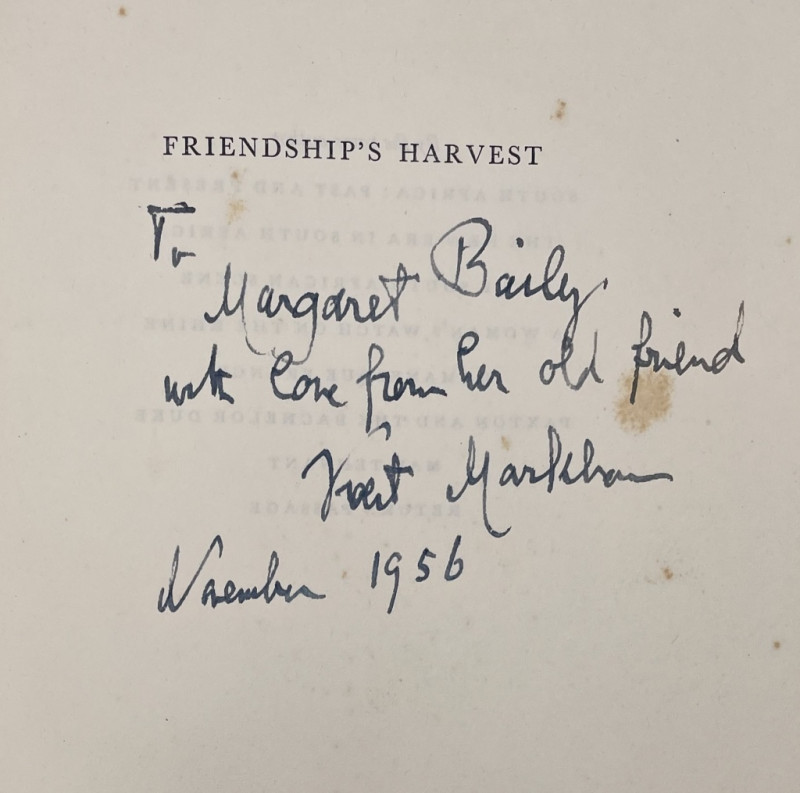 Book Description
FIRST EDITION, WITH AUTHORIAL INSCRIPTION. 8vo, pp. [x], [228] + b/w frontispiece. Umber cloth, spine lettered in gilt (faded). Spine cocked, light wear and bruising to extremities. Foxing to front and rear, rust shadow from paperclip, Markham's apt and fond dedication in blue pen to half-title: "To Margaret Bailey/ with love from her old friend/ Violet Markham/ November 1956," plus Bailey's POI in both pencil and pen to front pastedown and ffep. Else, clean.
Dealer Notes
Violet Markham (1872-1959) was a writer, colonial administer and dedicated social reformer; she campaigned to end the appalling working conditions of women in the 'sweated trades,' held the deputy directorship of the women's section of the National Service League and became the first female Mayor of Chesterfield in 1927. Like Erin Pizzey decades later (see our inscribed copy of Infernal Child) the significant work Markham undertook for women is troubled by her early stance on women's suffrage, against which she vociferously campaigned in 1912.
A collection of biographical pieces featuring individuals from Markham's wide friendship circle, fostered in part by her financially independent metropolitan lifestyle, and which facilitated various government appointments. Includes chapters about Dr Thomas Jones, Sir Ernest Budge, Mary Macarthur, John Buchan, Countess Rose Racznyska, Mackenzie King and Sir Robert Morant.
Author
MARKHAM, Violet C.H.
Publisher
London: Max Reinhardt